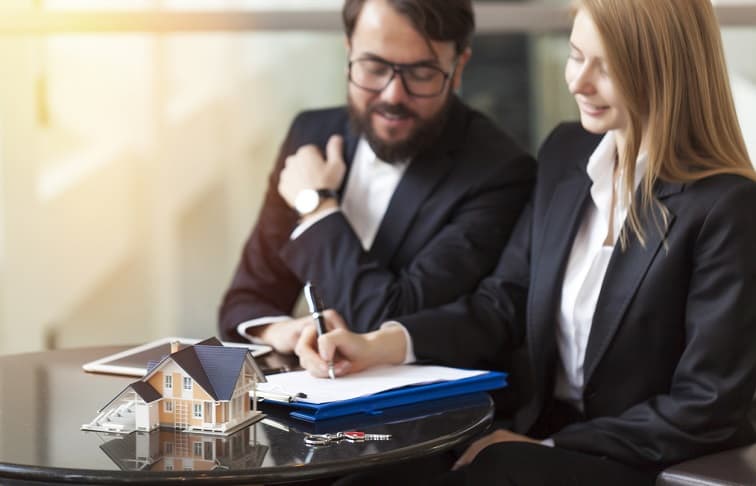 If you have your real estate license, you know that it was no easy task to pass the licensing exam. Wouldn't it be great if you could use that same license in other states? This can be especially useful for real estate agents and brokers who live near bordering states.
This is referred to as real estate reciprocity, and the agreements vary quite a bit from state to state. Some states have agreements with all other states, whereas others have more strict regulations and may extend reciprocity to one or two bordering states.
Or say you have a client in your location who wants to purchase a second home out of state? Whether or not you will be able to help with the transaction—and to what extent—is dictated by something called real estate portability. Depending on the portability of the state your client wishes to purchase in, you may or may not be able to help with—and benefit financially from—the transaction.
Real estate reciprocity from one state to another
Technology today makes it easy for real estate agents and brokers to promote themselves anywhere, not just on their home turf. Real estate reciprocity can open the door to expanding your business to another state, without having to re-do the real estate license coursework. As long as your real estate license is current, you might be just a few questions away from a second real estate license. Simply pass the test offered on that state's real estate laws and start closing deals.
Real estate license reciprocity in North Carolina
In terms of reciprocity, North Carolina has agreements with the following states:
Arkansas
Connecticut
Georgia
Iowa
Louisiana
Mississippi
Nebraska
South Carolina
Tennessee
West Virginia
So, if you are a North Carolina real estate agent living near the Tennessee border, all you need to do to get a Tennessee real estate license is pass their exam.
Real estate license portability across states
Real estate portability agreements between states describe laws that govern whether or not out-of-state real estate agents can participate in transactions in another state.
Let's say a real estate agent licensed in New York has a client looking to purchase property in Georgia. Under Georgia real estate portability law, this agent can represent his or her client who is buying a home in Georgia, as long as certain conditions are met.
There are three primary classifications of real estate license portability:
Cooperative, which means licensed real estate agents or brokers can come across state lines to physically conduct real estate business. The agent or broker going into another state, however, must have a co-brokerage agreement with a licensed agent or broker in that state.
Physical location, which allows agents and brokers to conduct business in another state but does not allow them physically to enter the state to conduct that business.
Turf, which does not allow out-of-state agents or brokers to conduct business in their state, period. The only option is to pass along the business as a referral to a licensee of the turf state.
The type of real estate license portability in North Carolina is cooperative, so agents may come into the state to conduct business as long as they have a co-brokerage agreement in place.
Superior has helped more new agents pass the North Carolina real estate licensing exam on the first attempt than any other school in North Carolina. Attend one of our career nights, read the Superior Plan, and take our 75-hour pre-licensing course (North Carolina Real Estate Commission approved) to kick start your real estate career.