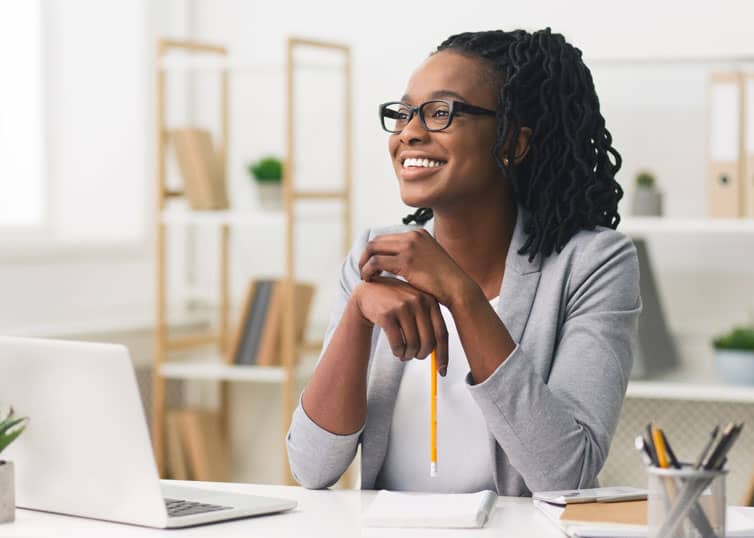 Money is a powerful motivator, and it's among the top reasons why many people choose to become a mortgage loan officer. If you're a North Carolinian who's interested in getting a mortgage loan officer (MLO) license, you're probably wondering, "How much do mortgage loan officers make in North Carolina?" Here's some info to help answer that question and more.
How much do mortgage loan officers make?
The average annual income for a mortgage loan officer in North Carolina is $75,570, according to the U.S. Bureau of Labor Statistics. However, keep in mind that there is a wide income range for MLOs. Top earners can bring in over $100,000 per year.
FREE GUIDE: Learn everything you need to know to start a successful career as a North Carolina mortgage loan officer. Download this helpful career guide.
How do mortgage loan officers get paid?
Most MLOs in North Carolina are paid a base salary plus commission. The potential to earn sales commission on every loan that goes through is the reason why this occupation has a wide income range—and high earning potential.
Commission rates will vary depending on the company you work for, so be sure to ask about commission during the interview process. If you work for a small shop, you might earn 1-2% of the loan amount, but you may not have much support in terms of bringing in deals and clients. If you work for a large bank, on the other hand, your commission might be much smaller, but you'll likely enjoy a steady stream of clients.
What about benefits?
MLOs in North Carolina and other states enjoy competitive pay with benefits. Many companies offer full benefits packages, including health insurance, life insurance, retirement plans, and more. Some offer additional perks like commission bonuses, gym memberships, and marketing support.
Ready to get started?
With online mortgage lending education, you can earn your MLO license on your own time, at your own pace. Click here to find high-quality, online North Carolina MLO pre-licensing course packages brought to you by Superior School of Real Estate and Learn Mortgage. For a step-by-step overview of the licensing process, check out our post: How to Become a Mortgage Loan Officer in North Carolina.