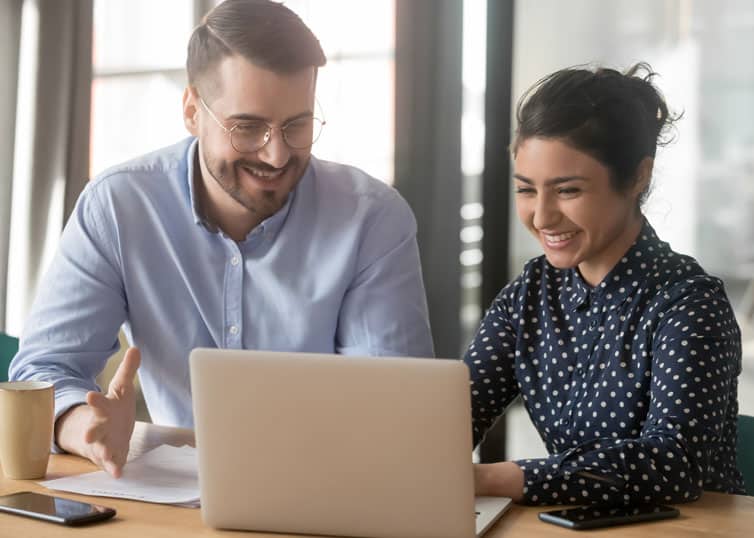 High income potential is one of the top reasons why many people choose a career in mortgage lending. Most North Carolina mortgage loan officers (MLOs) are paid a base salary plus commission, and top earners can bring in over $100,000 a year. However, it takes time to develop the experience, skills, and connections you need to become a top earner. If you are just starting out in your career, here are a few ways to grow your income.
#1: Set goals for yourself
Most MLOs earn a commission for every deal they close, and some companies offer commission bonuses on top of that. These are built-in opportunities to boost your salary. In order to take advantage of these opportunities, you'll need to stay motivated and focused. Set weekly or monthly goals, and say to yourself, "I'm going to close X amount of deals this month."
It's also important to choose the mortgage lending company you work for carefully, as different companies offer different salaries and commission rates.
FREE GUIDE: Learn everything you need to know to start a successful career as a North Carolina mortgage loan officer. Download this helpful career guide.
#2: Find a mentor
If you're just starting out as a North Carolina mortgage loan officer, a seasoned mentor is an invaluable resource. Find someone who can show you the ropes, introduce you to their network, and give you advice on how to close deals more effectively and advance more quickly in your career.
#3: Earn a degree
Although you do not need a college degree to become a mortgage loan officer in North Carolina, advanced positions will require a bachelor's degree in business, economics, finance, or related fields. While you're in school, you can also take courses that will enhance your people skills, such as classes in communications, public speaking, and psychology. Plus, colleges and universities often offer networking opportunities that help you connect with employers and other industry professionals.

#4: Continue your mortgage education
In addition to that college degree, continuing your education in the mortgage industry is essential. Not only will you need to take annual courses to maintain your North Carolina MLO license, but they can also help you gain specialized knowledge and expertise. This, in turn, can help boost your salary.
Still on the fence about starting a mortgage career?
Superior School of Real Estate and Learn Mortgage have joined forces to bring you the very best in mortgage education. We offer a full, national catalog of high-quality, online, webinar, and live courses in both pre-licensing and continuing education. View North Carolina MLO pre-licensing course packages.