If the date for your upcoming live class is no longer convenient for you, you can reschedule your class from inside your dashboard. Here is how you can do that:
Go to www.superiorschoolnc.com
Click Login (top right of screen) and complete the login process.
Find the class you would like to reschedule and click "Reschedule"
Select a date/time for that class that works for you
Click "Save"
Currently, you are only able to reschedule classes that have not yet started.
When looking at the course in your dashboard, the "Reschedule" option is right next to the "Not Started Yet" button on the course card.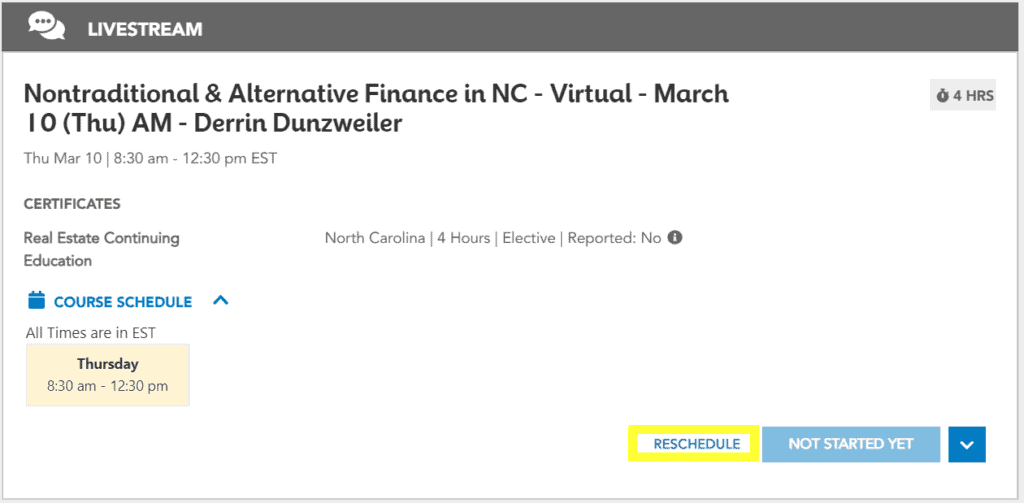 Then you will see other upcoming dates for the class you wish to reschedule. Simply click one that works for you and choose "Save."

Your course will automatically be updated within your dashboard to reflect your new time.