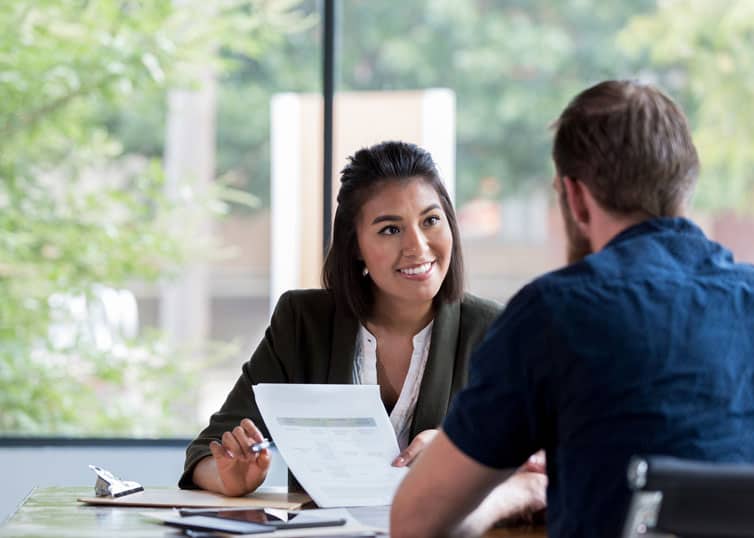 Looking for new career opportunities? Consider a career in mortgage lending. You can get your Mortgage Loan Originator (MLO) license online and hit the ground running in a well-paying, meaningful career where you get to help people finance their dream home. Here are the benefits of becoming a North Carolina mortgage loan officer.
1. Work-life balance with flexibility
Most mortgage loan officers are able to tailor their work life to meet the needs of their personal life. Depending on the company you work for, you may have the option to work from home and set your own schedule. If flexibility is high on your wish list, be sure to ask about the possibility of a flexible schedule during the interview process.
2. High earning potential
The average income for a mortgage loan officer is $77,920, according to the U.S. Bureau of Labor Statistics. Your salary will likely consist of base pay plus sales commission. Many companies offer competitive pay with full benefits packages, including health and life insurance, retirement plans, and more. Some offer additional perks such as bonus pay, gym memberships, and marketing support.
3. Quick start-up time
The process of becoming a mortgage loan officer is less time-consuming compared to starting many other careers. And with online mortgage lending education, you can earn your MLO license on your own time, at your own pace.
FREE GUIDE: Learn everything you need to know to start a successful career as a North Carolina mortgage loan officer. Download this helpful career guide.
4. Career fulfillment
Looking for a meaningful career? As an MLO, you will play a key role in the greatest investment of your clients' lifetime. Many mortgage loan officers find great satisfaction in helping people purchase their first home or the home of their dreams.
Furthermore, you'll find that being an MLO is both exciting and challenging. You'll likely never have two days that are exactly the same.
5. Networking opportunities
As a North Carolina mortgage loan officer, you'll be able to build a significant amount of trust with your clients and peers and establish a strong network. Plus, there are many organizations you can join that offer networking and professional development opportunities within the mortgage industry.
6. Career stability
North Carolina is among the top five states with the highest employment level for loan officers, according to the Bureau of Labor Statistics. If you're looking for a stable career path, rest assured that mortgage lending is here to stay! The market will always be there. The economy ebbs and flows, but at the end of the day, there will always be customers in need of your services and support to buy and sell homes.
Ready to become a North Carolina mortgage loan officer? Superior School of Real Estate and Learn Mortgage have joined forces to bring you the very best in mortgage education. We offer a full, national catalog of high-quality, online, webinar, and live courses in both pre-licensing and continuing education. View North Carolina MLO pre-licensing course packages.