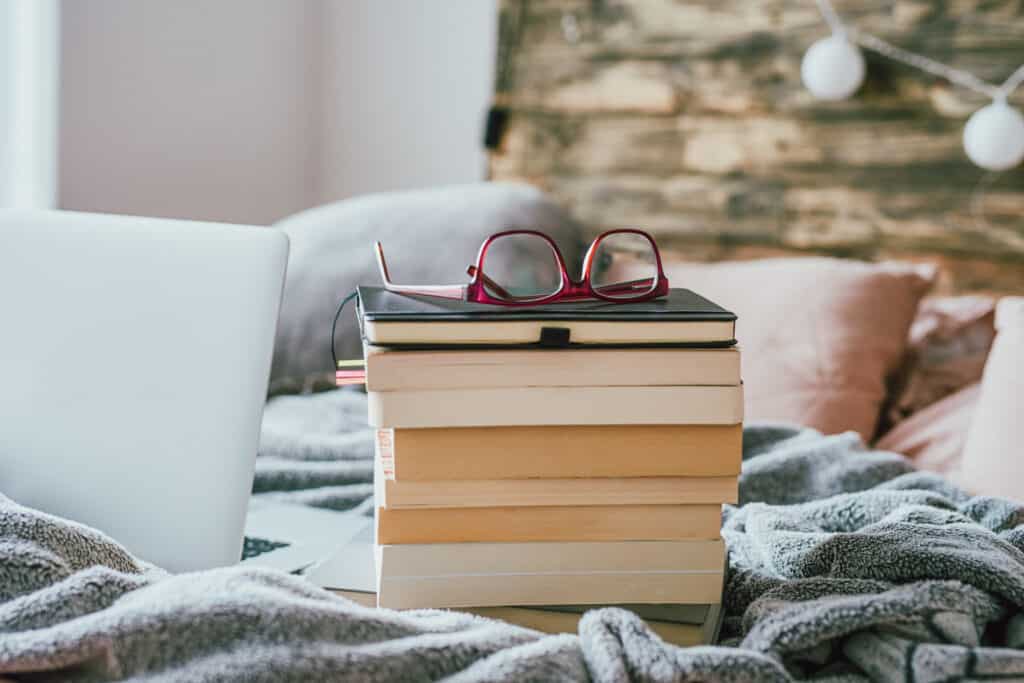 There's a lot to learn as a new mortgage loan officer. While it may feel overwhelming at first, time, patience and education will all help. Mortgage education, in particular, will bolster your comfort level and your ability to help borrowers. One of the simplest, fastest, and most effective ways to build your knowledge base is through reading. For the cost of a few books (or a free library card), you can ease your nerves, build your confidence, and jump start your career. Here are the six best books for new mortgage loan officers.
Volume 1 of the Be the Better Broker book series focuses on the traits, habits, and skills to start forming before you enter the mortgage business. This top producer starter kit is designed to put you on a path to success before you're even licensed. It introduces core principles for success and gives you a plethora of specific actions you can take today—actions that will enhance your value to both clients and employers.
The Mortgage Marketing Manifesto unlocks ways for mortgage loan originators (MLOs) to tap into today's market and create fresh, interested, and targeted leads—without spending millions of dollars on advertising. It outlines strategies and systems to help you grow your career and increase your income. For years, author Andrew Pawlak has used the secrets in this book to help clients increase ROI and get more out of every dollar spent on marketing and business development. Now, he's sharing this life-changing info with every mortgage professional looking to get better results from the time and effort they put into growing their business.
Free Download: Get your copy of our free career guide, How to Become a Mortgage Loan Officer.
Whether you're a seasoned MLO stuck in a rut or a new mortgage loan officer looking to reach new heights and gain success in your career, this book is a game changer. In Millionaire Loan Officer, you'll meet Diane and Peter, two mortgage professionals with totally different but interwoven stories. Based on real events and the teachings of mentor and author, Scott Hudspeth, you'll follow these two characters through the steps for success. Get the knowledge and action items needed to go from a mortgage loan officer to a Millionaire Loan Officer.
"Loan Officer / Realtor relationships of the past are not working anymore. It's time for change. It's time for a revolution." In this book, author Rick Elmendorf shares strategies for building a successful business on the foundation of Realtor partnerships. You'll learn how to create and add value to professional relationships that can spark business growth and transform your business.
The Mortgage Loan Officer Success Guide is your key to a new, successful, and highly profitable career in the mortgage industry. Author Michael D. Zuren, PhD, outlines the steps needed to create a top-notch business and reach your career and financial goals. He covers everything from the basics, such as understanding the industry and how mortgages work, to more advanced tips, tricks, and techniques. You'll learn how to create an effective marketing campaign, build rapport, and provide excellent customer service, all of which are crucial to building a successful business.
This book is an easy-to-read introduction to the mortgage industry for new, recently-hired, and aspiring mortgage loan officers. It teaches fundamentals, ethics, compliance, sales techniques, customer service strategies, and referral generation tips, as well as how to prepare your borrowers for the loan application process, how to take a winning mortgage application, and much more.
If you feel like you don't have time to read, consider listening to audio books. You can read for 20 minutes at night or take a coffee and reading break each afternoon. Books are an affordable, informative, and enjoyable way to learn how to boost your current and repeat business while enhancing your mortgage career.