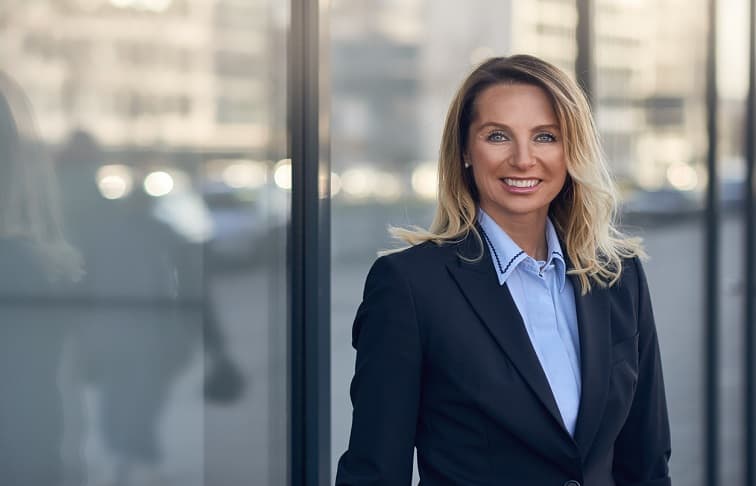 The adage about a book being judged by its cover holds a lot of truth. As a real estate agent, people will make certain assumptions about you based on your professional appearance—or lack thereof. Fair or not, many clients will judge you by your appearance just as much as your reputation, how knowledgeable you are, and how well you communicate. First impressions do matter!
For example, this NAR article on "The Importance of Image and Appearance" quotes three Realtor® clients regarding whether having purple hair and tattoos or driving an ugly car would influence their decision to use the agent. One client replied that she would have run away when meeting an agent with purple hair at an open house. Another was impressed because the agent drove the same quality car as the client. Finally, the last one stated that he believed in first impressions. It concluded with, "You should be concerned about how your clients perceive you."
To help you project the right image and professional appearance, we've put together some tips on how to look and dress the part of a successful real estate businessperson.
Keeping your appearance professional as a real estate agent
Appearance is crucial, as most clients tend to hire agents based on appearance and gut feeling. Men wearing freshly pressed shirts with a smart-looking tie and well-polished shoes look professional. Too much jewelry distracts people in the wrong way. So keep it simple. For instance, you may decide to wear just a watch, and maybe one other piece of jewelry. Keep fingernails neatly trimmed and clean.
Keep up with current fashion trends. Having a current hairstyle helps, too. Male agents can turn to men's fashion magazines like Esquire, GQ, and VMAN. Female agents can keep abreast of women's fashion trends by consulting Elle, Harper's Bazaar, and Vogue. Marie Claire also offers useful advice for female real estate professionals, such as having well-maintained manicures and wearing conservative-length skirts.
Chicago Agent Magazine recommends looking like yourself and avoiding "glitz and glamour" if that's not your style. Wear attire that is appropriate to your surroundings. Who wears a suit and tie to the beach? A sharp blazer and dark-wash jeans work better for young, hip regions.
Also important? Your demeanor. Make sure you "act like a professional." Be genuine and respectful.
To blend in—or not
You don't necessarily need to wear trendy, ultra-professional clothing. In an article titled "People Buy Your Appearance – Before They Will Buy Real Estate From You!" a Washington State mortgage company recommends dressing the way prospective clients dress.
When a Zillow comment board asked how real estate agents should dress, answers from 22 commenters included "it depends on the area of the country." In resort communities, for instance, most agents wear semi-casual clothes. Selling ranches requires jeans, western shirts, and cowboy boots. Hot summer weather allows for dress shorts and dresses. The type of property, weather, or client determines how you dress. Always have a change of clothing ready when the situation requires it.
How to overcome particularly youthful looks
Sometimes agents in their twenties or even thirties report discrimination against looking "too young." For example, a recently licensed 23-year-old who looks like he is still in high school overcame initial client perceptions by wearing a blazer, shirt, and tie. It worked. Potential clients stopped asking how much experience he had and instead started asking about real estate.
How else you can appear professional
The car you drive sends a strong message to potential clients. One broker in Washington State always traded for a new Jaguar sedan every year. She even let her agents borrow the "Jag" to drive wealthy buyers around fancy neighborhoods for showings. The agents reported that initially seeing the car always brought a smile to the potential buyer's face.
Your office will also send a strong message to first-time visitors. Keep it organized and meticulously clean, and display attractive curios and artwork. A messy desk is the sign of a disorganized agent.
Professional appearance tips for real estate agents vary depending upon the situation. Different types of property, weather, and clients dictate the appropriate professional attire. When you need to look like a successful businessperson, either dress conservatively or follow fashion trends. Keep your office clean and organized. Maintain a stylish haircut. Blend in with your client's tastes when you can, so that they relate to you and trust you. Remember: Proper professional appearance leads to success.
Thinking about starting a real estate career?
Superior has helped more new agents pass the North Carolina real estate licensing exam on the first attempt than any other school in North Carolina. Attend one of our career nights, read the Superior Plan, and take our 75-hour pre-licensing course (North Carolina Real Estate Commission approved) to kick start your real estate career.