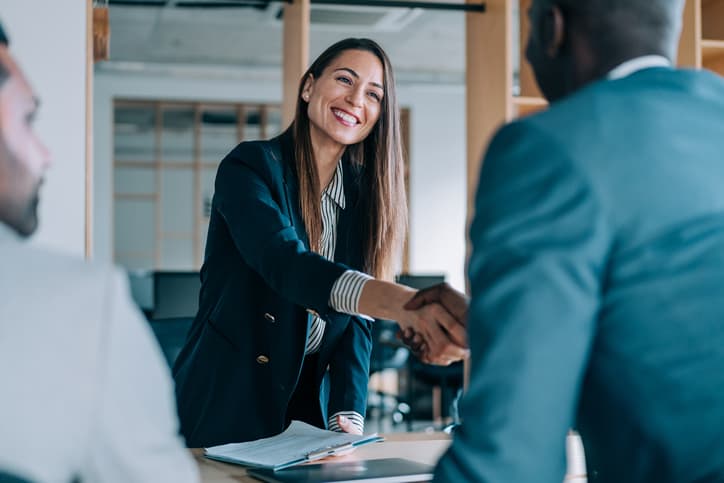 As a North Carolina real estate broker, before you can sell your first piece of property, you'll have to choose a real estate brokerage firm that best suits your needs—a place to call home, if you will. With so many brokerages out there, it's important to know the essentials of picking the right one for your career. Here are five things to consider when choosing a real estate brokerage firm or broker-in-charge to work for.
1. Reputation in the market
If you live in a metropolitan area of North Carolina, your region is likely brimming with different brokerage firms. However, whether you live in the city or you live in a small rural town where competition is slim, you must first consider the reputation of the brokerage you're considering in the market you'll be working in.
A bad reputation for your brokerage inevitably rubs off on you. Make sure that you choose a reputable North Carolina real estate brokerage firm or individual broker-in-charge with a solid track record in your area. Are they the go-to firm for buying and selling? Do they have a reputation for working in residential or commercial real estate? Make sure you're working with a firm whose position in the market reflects the type of real estate professional you want to be.
2. Commission split
For new North Carolina real estate brokers, the appeal of a big commission split in your favor is almost too powerful to resist. Get the details written down on paper, and take your time to read it carefully. It may turn out that an 80/20 commission split is even less once office supplies, copies, association dues, and other expenses are taken out. Remember, accepting a position at a real estate brokerage firm is a negotiation. Don't be afraid to ask questions or to push for a more favorable share in compensation. Also, make sure you have a full understanding of how this commission split will be updated over time.
3. Amount of support
One way to choose the best brokerage firm for you is to find out how much support they give you. What is their stance on education? Do they offer technology tools and educational courses to get you started on the right foot? What about things like business cards, signage, and marketing materials? On a more personal level, is the broker-in-charge available to discuss your deals with you? Will they be available to give you advice on marketing, sales, and negotiation? Will you be surrounded by seasoned professionals who can give you valuable advice as you start out in the field?
These are important questions to ask when choosing a real estate brokerage firm, as you don't want to start your first years in real estate alone.
4. Visibility in the market
Has the North Carolina real estate brokerage firm you are considering been in business for a while? If so, how visible are they in the market? Do you see signs around town for them? Do they have good name recognition in your local market? The answers to these questions will tell you just how popular this particular firm is.
After years in the business, you would expect for a quality real estate brokerage firm to have an established reputation in town. Ask around to see just how known the company is in the area and whether or not you will have a reasonable amount of success working under their brand.
Furthermore, what is their market share? Do they represent 3% of all homes sold in the area you'll be servicing or 30%? What types of marketing initiatives do they have to ensure that their brokers are getting leads from these efforts?
5. Additional training and resources
Many top brokerage firms across the state have a proactive stance on real estate education. Not only does education ensure that their brokers are up-to-speed when it comes to new industry trends and procedures, but studies show the more education, training, and experience a real estate salesperson has, the more money they can make.
Ask the potential broker-in-charge if they support continuing education and licensing. Do they offer employee-to-employee mentoring? Are licenses and fees secured through the firm? Or will you be responsible for paying for additional resources on your own?
Learn more about choosing a real estate brokerage firm
Whether you are just now starting out in your North Carolina real estate career or you are an experienced professional looking to enhance your educational background, Superior School of Real Estate has high-quality training and licensing courses available. Browse our course listings to sign up for our online seminars and training courses. Plus, check out our blog for more tips and insights specifically designed to help you launch your real estate career.