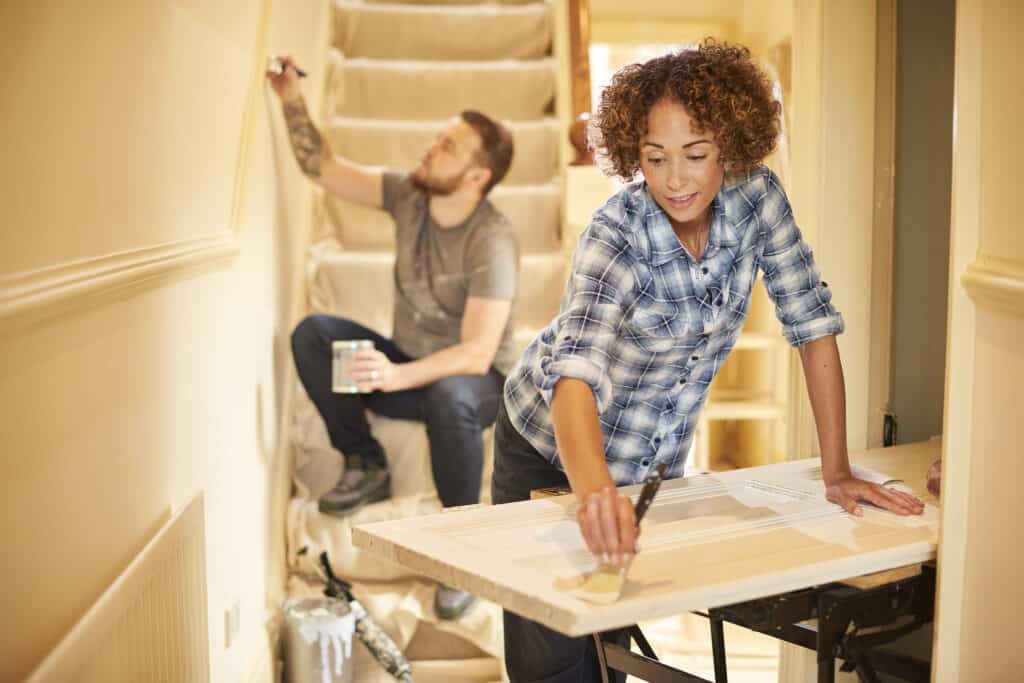 When the seller's market is this hot, is it still necessary to renovate a seller's home before it hits the market?
It's no secret that most of today's buyers want a turnkey property they can move right into, but with buyer demand skyrocketing without the inventory to meet the demand, many buyers are ready to take any suitable home they can win a bid on.
But just because the ball is already in the seller's court, so to speak, is it enough to justify skipping renovation altogether?
In a recent Wall Street Journal article, real estate brokers around the country weighed in on when and when not to renovate, and while the answers leaned heavily towards renovation when possible, there were some caveats.
Go Big Or Go Home
Right now, sellers who don't have the budget for a full home renovation need not worry — for the most part. Chances are, there are buyers out there who will still want to buy their home, though it should be noted the seller may not receive bids as high as they would have received if they had opted for renovation.
Josh Dotoli, a real estate broker with Compass Florida in Fort Lauderdale, FL, says, "If the entire house needs to be updated, make the presentation as good as it could be — clean, neat, and organized."
In other words, if your seller's entire home needs an update, it may be better not to renovate at all than to pick certain areas of the home to restore, like updating the roof and outside paint while leaving a worn interior.
Dotoli also adds that it's unnecessary for sellers with older homes to try to compete with new, modern builds. He says, "An older home that's well-cared-for shows it was loved and will attract the right buyer at the right price."
However, he also notes that the first showing happens before any prospects walk through the door, which means the home still needs to have enough appeal to photograph well for marketing materials and the listing.
Consider Your Market
In many markets, it appears that most sellers won't see a major difference in their final sale price if they choose not to renovate their home before they list.
On the other hand, sellers in big cities or ultra-high-demand markets could walk away with significantly less than if they made the effort.
Jennifer Kalish, a broker with Douglas Elliman in New York City says buyers in her area are willing to pay a premium for a home that's in move-in condition, and would rather pay that higher asking price than spend money on the renovation process themselves.
With that in mind, it's up to the broker to help their seller decide which is more important to them: walking away with a bigger sale, or saving themselves the time, money, and effort up front.
While this is a largely personal choice, brokers and their sellers may want to consider how other sellers in their area are handling the renovation issue and decide from there.