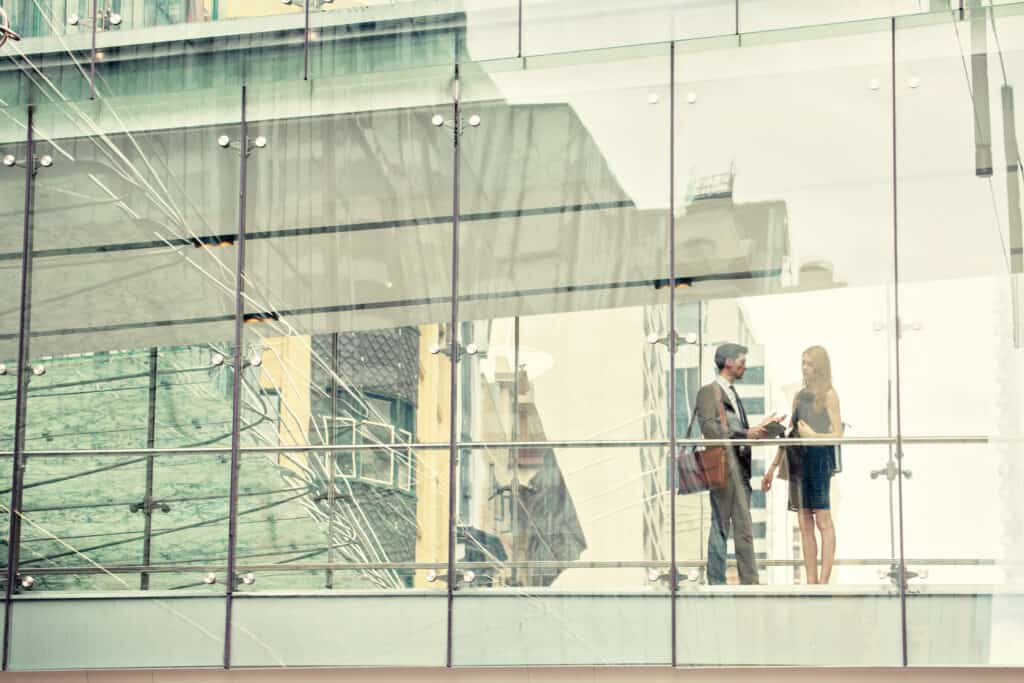 There's a reason the typical North Carolina commercial real estate broker salary is significantly higher than that of residential brokers. The learning curve to become a commercial broker is six months to six years, and it comes with an expectation of increased education and training. Commercial brokers are expected to know about many more aspects of real estate than residential brokers and may specialize in several areas, such as office, retail, and industrial development.
(Editor's note: This blog post reflects the latest salary statistics from our 2020-2021 North Carolina Real Estate Broker Income Guide.)
It pays to specialize
With the higher expectations for education and training, North Carolina brokers who specialize in commercial properties can expect to earn nearly $3,000 more per year compared to brokers who focus on residential properties. Commercial brokers had an average salary of $61,532 in 2019, according to our 2020-2021 North Carolina Real Estate Broker Income Guide, while residential brokers had an average salary of $58,686.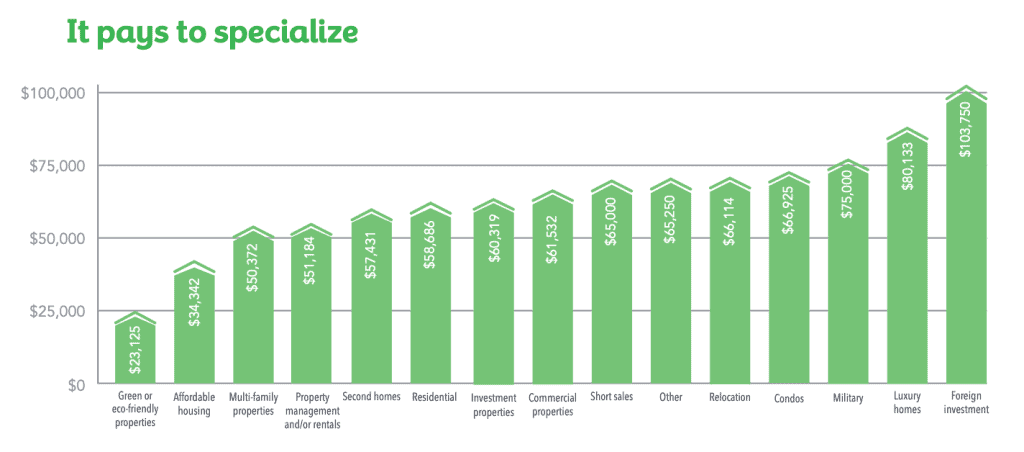 North Carolina real estate brokers who focus on one or more specializations or designations earn more. As shown in the chart above, commercial real estate is one of the higher-paying specialties in the state.
What do you need to succeed as a commercial broker?
If you wish to succeed in this specialty and earn the average commercial real estate broker salary or higher, experience and knowledge are key. Income data shows that it pays to have a good amount of experience under your belt. Most commercial real estate agents nationwide have been in business 20+ years and in commercial real estate 15+ years.
Additionally, you can get a leg up on the competition if you have an education or background in areas like investments, acquisitions, and management consulting. Finance and marketing degrees are also valuable because the job requires an understanding of underwriting, lending, tax ramifications, and the ability to communicate effectively with the buyer and seller. The majority of commercial real estate brokers have a bachelor's degree or higher.
It is recommended that commercial real estate brokers start out in the residential field and learn sales, business, people, and communication skills before branching out into the commercial field.
Starting a career in North Carolina real estate? Browse our Career Hub for tips and tools to help launch your real estate career. Need pre-licensing or continuing education classes? Superior School of Real Estate has you covered.