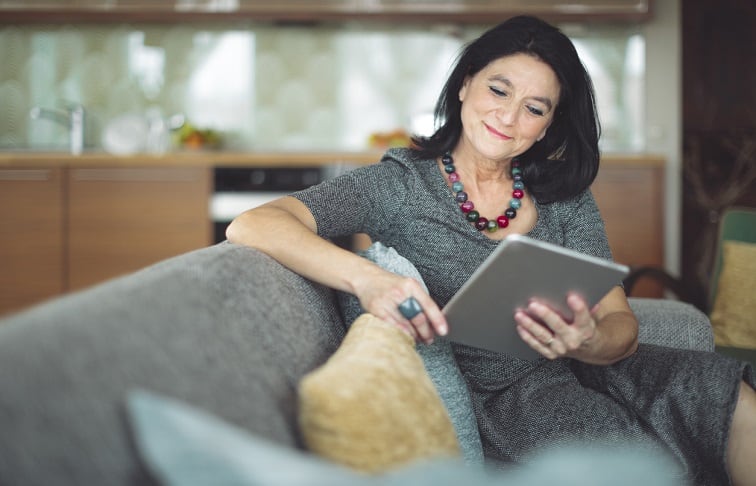 As a new North Carolina real estate broker, chances are you are busy—but always eager to learn more. Reading is one of the best ways to do that, and blogs provide a way to stay current with market trends and continue your informal real estate education. Because blogs are generally short, reading them is something that can be done during downtime throughout the day.
Become a real estate broker who stays on top of real estate news by following these blogs.
Best national real estate blogs to follow
Housing Wire. For some of the most up-to-date information and advice on what's going on in the U.S. real estate market, Housing Wire is your answer. This site offers "open commentary," so you will have the added benefit of reading many different viewpoints.
Miller Samuel Inc. A great feature of this blog is that it. If you're more of an auditory learner (or want something to listen to while you're driving or working out), this blog should be your go-to because it also includes regular podcasts. This is a great place to get multiple perspectives on an issue.
Realtor. The site aggregates blogs from all over its network, so you won't miss any of the latest news. Whether you are looking for information on real estate legislation, technology, or the economy, you'll find a headline here. It's a must for anyone looking for insight into real estate business.
Redfin. Redfin writers are also real estate professionals, and most of the information on their blog is based on the experiences of these working real estate agents. The blog focuses on bringing you up-to-date information on real estate markets throughout the United States backed with insights from their experts.
Zillow Porchlight. Chances are, you are already familiar with the Zillow website, and the blog is compelling as well.  You'll find articles on home improvement, unique homes, tips and advice, and more.
Best North Carolina real estate blogs to follow
Depending on your location in North Carolina, you may want to keep up on trends a bit closer to home with some of these blogs.
Asheville Realty Group. If you are in the Asheville area, check out this blog which is updated frequently with all things related to the area.
The Property Shop. Tagged as "local with a global outreach," this site includes a blog on a variety of real estate topics, from home decorating to making strong offers—and everything in between.
Raleigh Realty. This site includes a main blog as well as others directed toward Realtors, buyers, sellers, new Realtors, and a local blog.
Raleigh Rocks. Loaded with insight into the Raleigh real estate market, this site also includes a blog that covers a multitude of topics related to North Carolina real estate.
Superior School of Real Estate. Whether you're just starting your real estate career or have been in the industry for decades, our blog has tips and advice to help you achieve your real estate goals.
Still thinking about starting a new real estate career?
Superior has helped more new agents pass the North Carolina real estate licensing exam on the first attempt than any other school in North Carolina. Attend one of our career nights, read the Superior Plan, and take our 75-hour pre-licensing course (North Carolina Real Estate Commission approved) to kick start your real estate career.