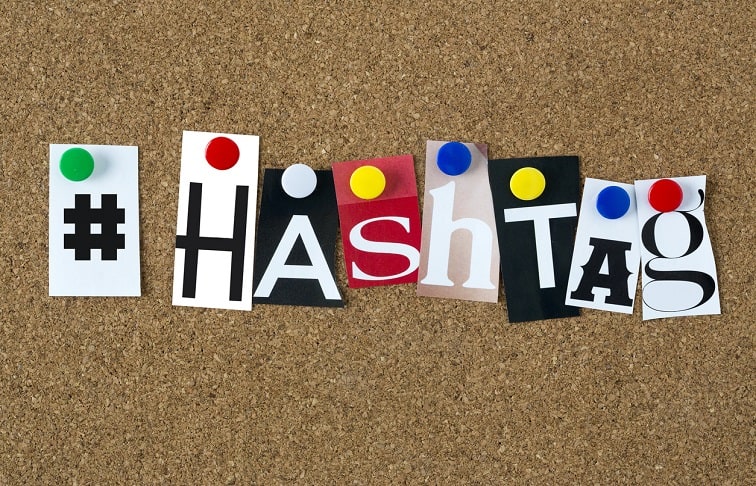 Social media is an essential tool for North Carolina real estate marketing, and strategic use of hashtags can increase visibility and improve organic reach on sites such as Instagram, Facebook, and Twitter. When you use a hashtag on your social media post, you enable the post to be filed under a specific category. Users searching that category will see your content.
Hashtags—the basics
Before you start using hashtags on your social media posts, there are some dos and don'ts you should consider.
Do:
Use terms that are relevant
Your research so you choose content to post that is trending
Create your own brand-specific hashtags
Make sure your posts are set to "public" so they can reach people who are not your friends or followers
Don't:
Use too many hashtags on your posts as it will make them look cluttered and difficult to read
Repeat the same hashtag in one post
Use hashtags that are too long
Put spaces in between words in a hashtag
You should also be aware that popular hashtags can change. What suddenly gets popular overnight because people are talking about a specific topic can just as quickly go cold. But there are some hashtags that are more likely than others to stand the test of time.
North Carolina real estate hashtags unique to your listing
#[your location]
Location is crucial for real estate marketing, so it just makes sense to hashtag your listings with the location. Start at the top and go down: Hashtag your state, county, city, and neighborhood. Potential buyers looking to find homes in the area will be looking for these.
#[your location + school district]
Buyers with school-aged children often want to purchase a home in a specific school district, so don't miss out on this potential opportunity—particularly if your listing is in a good school district.
#[local attractions]
If there are local attractions that are relevant to your listing, add a hashtag for them into your post. Don't add the hashtag just for the sake of adding, however, or you could get penalized. For example, don't use the hashtag #BlueRidgeParkway if your listing is nowhere near it.
#[your brokerage]
This is generally good branding practice so people can find everything related to your brokerage in one place. It can also be a tool that you get others to use when posting about your work.
Other useful hashtags for North Carolina real estate marketing
The following hashtags for real estate marketing are common and not likely to decrease in popularity.
#[justlisted]
This should be used anytime you have a new listing. Even though people might not be specifically looking for a new listing with that hashtag, it creates a sense of urgency. People love to check out what's new on the market.
#[dreamhome]
Use common sense with this hashtag. It's a great way to get people to start fantasizing about living in the home you are posting about, but it makes more sense to use it with, say, a lakefront home versus a small teardown located on a busy street.
#[homesweethome]
There is a lot of emotion attached to the homebuying process, and using #HomeSweetHome plays on that. Homes are an emotional decision first and a rational decision second.
#[openhouse]
This one is pretty self-explanatory. Use the hashtag #OpenHouse to promote your open houses.
How to research hashtags for real estate marketing
Do some legwork before using hashtags for your real estate marketing. Using a tool like Hashtagify or All-Hashtag can simplify your process by suggesting similar hashtags to one you already know is relevant to your post. All you have to do is put your information into their search bar, and you'll see additional options. Be sure to choose hashtags that have enough reach to be useful but not so much they get lost in the noise.
Keep a list of your hashtags in your phone so you can use them for future posts. Be sure to update your list regularly.
Social media is always changing
If there is one thing you can count on about social media is that it will continue to evolve. Because social media never stays the same, you'll have to do some hashtag research with every post to make sure you're on top of the game and choosing relevant hashtags that get your posts seen and help searchers find what they're looking for.
Looking for North Carolina real estate continuing education classes? Find out more at Superior School of Real Estate.