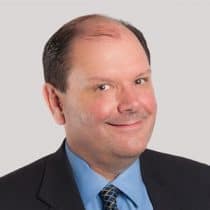 We are excited to announce the kick-off of our "Instructor Spotlight" series! In this series, we will highlight our exceptional instructors so that you can get more insight into who they are and what makes them so integral to the Superior team.
In the inaugural post, we talked to student favorite, Bill Gallagher. With over three decades of real estate industry experience, there's hardly a law, issue, or definition Bill doesn't know. He has built a successful career in real estate through the unique combination of education and entertainment. Graduates have benefited from his practical advice and proven strategies, presented with an upbeat, engaging style that inspires a passion for the business and a desire for professional excellence.
How did you get into real estate?
The day after I graduated from Wake Forest, a friend of my parents mentioned that she and a neighbor were going to enroll in a real estate broker course and asked me if I'd like to join. Since I had no job, no money and no plans for that day, I said yes. As luck would have it, we all passed the course test. The night before my state exam, a broker named Bill Mathers called me to congratulate me on taking North Carolina my real estate broker exam and offered to talk to me about a career in real estate. After passing the state exam, Bill decided to hire me. He provided the best new agent training, giving me personal attention and invaluable guidance as a broker in charge of handling issues and people.
My first year as a real estate broker at the age of 22, I sold $1 million dollars—and this was in 1984 when interest rates were approximately 18%. By the way, in those days we had no technology, no computers, no email, no cell phones, and no texting. We had carbon paper and a one-page sales contract and one-page listing agreement.
What is your favorite part about working in real estate?
I love talking to sellers about marketing and selling their property. I enjoy researching the property using tax records, finding and reading the legal documents, measuring the property, and confirming all information to be used in MLS and marketing.
I also enjoy talking with sellers from pre-listing to closing. Closing the property is the most exciting part. I was taught "if you list a property, then you will last in the business," so I focused on having a minimum of five saleable listings in my name at all times. Therefore, my goal was to target having ten saleable listings to have a cushion of five listings in order not to drop below five listings. If I analyzed the numbers and computed exactly what I needed to do and complete, then I could "plan my work and then work my plan."
Free Guide: Get our free North Carolina Real Estate Income Guide to get valuable insights into how the top real estate brokers increase their annual income.
What do you like about being a real estate instructor?
I enjoy teaching students based on their various learning styles and age groups, which presentation techniques and learning methods are most effective to help students learn and retain information to pass examinations and be successful in a new career.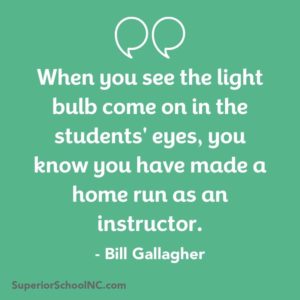 When you see the light bulb come on in the students' eyes, you know you have made a home run and scored as an instructor.
Most students are very nervous about passing quizzes or exams which results in text anxiety. As an instructor, I enjoy breaking down any obstacles and barriers at the beginning of the first day of class. When you sense their nonverbal gestures and listen to their comments, then you can assess their needs and concerns and develop a corresponding learning plan.
You will realize as an instructor, students have different personalities and diverse backgrounds. Each class is different. Therefore, you will need to be able to change and improve the courses each time. You need to observe each class by listening and watching in order to "feel" what happens in the classroom and make necessary adjustments.
How would you describe your teaching style?
My style is conversational. My teaching style aims to help students feel comfortable in various forms of communication. If you include a variety of discussion methods, students can build their confidence in order to speak up and express themselves. My favorite technique is to ask an ice breaker question as an introduction to a new concept.
For example, I sometimes ask "Do you remember when you first rented a property yourself or purchased a property? How would you evaluate the service you received from the broker on a scale from 5 to 1. Determine your level of satisfaction, justify your decision, then turn to a student nearby and discuss."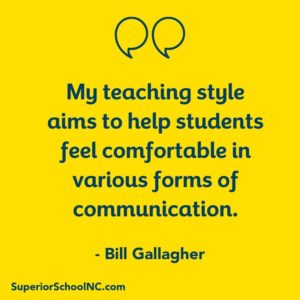 Sharing personal experiences allows the students to open up, which usually results in smiles, laughter, funny stories, camaraderie, and friendship. I first have them talk to each other one-on-one. Then, when they combine their group of two into larger groups of students, they will feel prepared and comfortable and can hopefully communicate and learn in a bigger environment.
What should prospective real estate agents know about real estate?
I always suggest that students have a nest egg of savings in their bank account to live on during the first year. Every new career and business requires a grace period before you start to see a return on investment. The last thing you want is to have to worry about how you will pay your bills when you are transitioning to a new career.
What does it take for someone to be successful in real estate?
In order to be successful in real estate, you have to be an avid learner. You have to constantly keep abreast of new laws and rules on the federal, state, and local levels. Also, it's important to research new marketing and prospecting techniques as well as take sales courses to improve customer service, learn how to handle objections and conflict, and stay current on tax laws and procedures that affect real estate.
I can't emphasize enough that staying on top of new trends and continuing education online or in-person is vital to your success. We can enjoy education by "laughing and learning" throughout our real estate careers.
Bill Gallagher has a B.S. in Business from the School of Business and Accountancy from Wake Forest University. He has achieved the "Distinguished Real Estate Instructor" designation from the Real Estate Educators Association due to his mastery of real estate subject matter, outstanding presentation skills, relevant experience, and superior teaching skills. As the winner of many awards and recognitions from professional trade organizations and industry peers, Bill continues to focus on the key benefit of his fun, informative approach to professional education: Laugh and Learn.