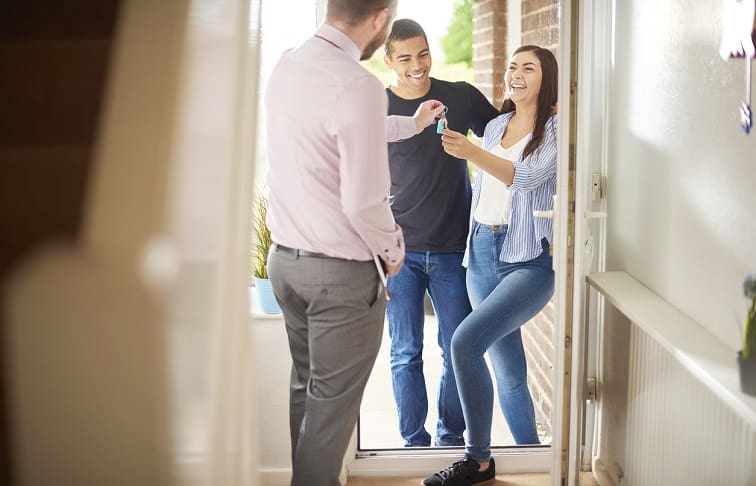 Looking for a new career? How about becoming a rental property manager? People of all ages are choosing to rent over buying a house, so there is a need for reliable property managers. The Bureau of Labor Statistics projects that employment in the industry will grow 8 percent through 2024, so the need will continue to exist for the foreseeable future.
If a decent salary, steady employment, job security—and a strong desire to work with people—are high on your wish list in terms of a career, property management might be a good fit.
Here are the steps you will need to take.
Make sure you meet all the legal requirements
The specific licensing requirements vary from state to state, but in North Carolina you will need to be a licensed real estate broker. Plus, different rules apply depending on the properties you manage. For example, managers of government-subsidized public housing are usually required to obtain special certifications. It's entirely up to you to know which laws and ground rules apply to you.
Study up on your real estate and business know-how
While a high-school diploma can be enough for some people to hire you, more and more companies want their property managers to have a bachelor's degree in business administration, real estate, accounting, public administration, or finance.
Other companies seek out candidates with vocational real estate training or a real estate license. And coursework in real estate development, real estate management, real estate finance, urban planning, affordable housing administration, property management, and housing for the elderly are especially sought after.
If going back to school isn't an option, you can always invest in online courses to increase your knowledge and build your skills. If nothing else, don't underestimate the value of on-the-job training. You may need to start off at an entry-level position, but once you learn the business, you can move up the ranks.
If a decent salary, steady employment, job security—and a strong desire to work with people—are high on your wish list in terms of a career, property management might be a good fit.
Obtain certifications to set you apart from others
Even if you don't need a license to manage properties in your jurisdiction, obtaining certifications is wise because it reveals to hiring companies, and potential clients, that you have a high level of commitment and professionalism. Many property managers go on to obtain a real estate license—either a real estate broker's license or a real estate salesperson's license. And that opens up opportunities for you beyond just property management.
You can also go after more specialized certifications, such as Certified Manager of Community Associations, Residential Management Professional (RMP®), Certified Property Manager, or Certified Apartment Manager (CAM). For most certifications, you need to apply, complete specific education requirements, and pass a test or series of exams. While it takes some time and effort, such credentials can set you apart from other job applicants.
Get started
Once you've figured out how to become a property manager, and once you've gained the skills and credentials, it's just a matter of finding the right company. Do some investigation to find property management companies with solid reputations. Then start your networking and send out your resume until you find the perfect fit.
Contact Superior School of Real Estate
Find out more about getting your North Carolina real estate license and much more at Superior School of Real Estate.