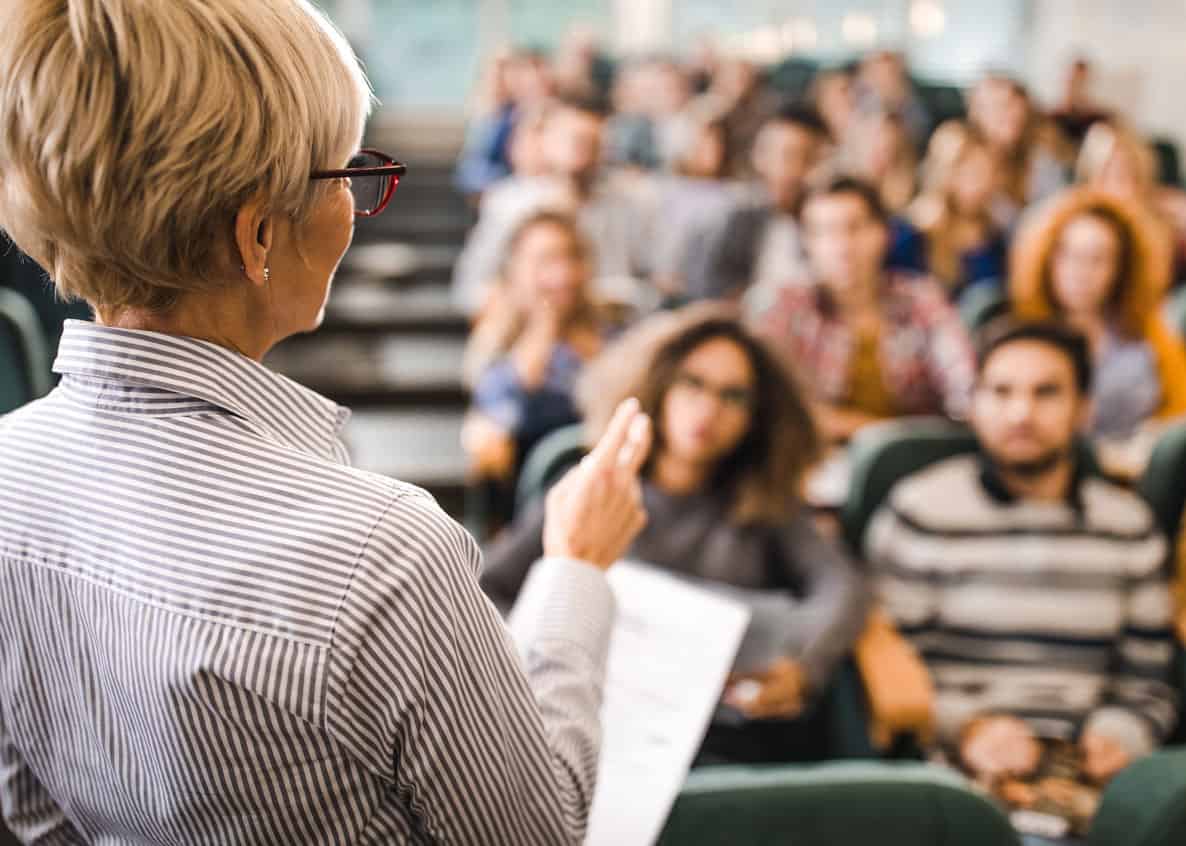 Ready to become a real estate broker in the state of North Carolina? Great! Your first step is to figure out which North Carolina real estate school will best fit your preferences, career goals, and timeline. The best choice for you will depend on a handful of key factors. Here's what to look for when comparing different real estate schools in North Carolina.
Distinguished real estate educators
There's a lot to learn when it comes to real estate. It can be overwhelming, especially when you're trying to fit it all in between work and family life. That's why it's so important to have high-quality real estate educators. When students are taught by energetic, engaging instructors, the material comes alive, and the experience becomes more valuable.
At Superior School of Real Estate, we believe great teachers make all the difference. DREI is the highest designation a real estate instructor can achieve. We have more DREI instructors than any other school in the country! Also, our instructors have more than 100,000 hours of combined teaching experience.
Ready to launch your real estate career? Download our free Career Starter Kit.
High pass rates
When you're looking at a particular North Carolina real estate school, no matter how convincing their marketing materials are, make sure they have the numbers to back it up. Superior has one of the highest pass rates in the state. Plus, we've helped more new brokers pass the North Carolina real estate licensing exam than any other school in North Carolina.
Good reputation among brokers
A solid reputation is another important quality to look for in a North Carolina real estate school. Make sure you choose a school that's trusted by brokers who've already been through the licensing process. Once you've narrowed your choices down to a few schools, check out their reputations. Read online reviews, find out if they've earned any awards or distinctions, and, if possible, talk to some alumni about their experience.
Nearly 20,000 North Carolina brokers chose Superior School of Real Estate to fulfill their continuing education requirements in 2019. See what our students have to say about Superior.
Convenience
Finally, make sure the school's class schedule and location(s) are convenient for you. You must attend 71.5 scheduled classroom hours of the 79-hour real estate course in order to pass. Plus, if you want to pass your exam on the first try, nothing has been proven to help this more than good old-fashioned showing up! Excellent attendance will be much easier to achieve with a school that's nearby and offers a wide variety of class times—including mornings, weekdays, evenings, and weekends.
Superior School of Real Estate has classroom locations in Charlotte, Lake Norman, Durham, Greensboro, Greenville, Raleigh, and Winston Salem. To view the dates and times of upcoming licensing classes in these metro areas, check out our class schedule.
So, are you ready to start a lucrative career in North Carolina real estate? Download our free Career Starter Kit for more info, or reach out to one of our academic advisors at 877.944.4260 weekdays from 8 am to 5 pm EST. We look forward to hearing from you!