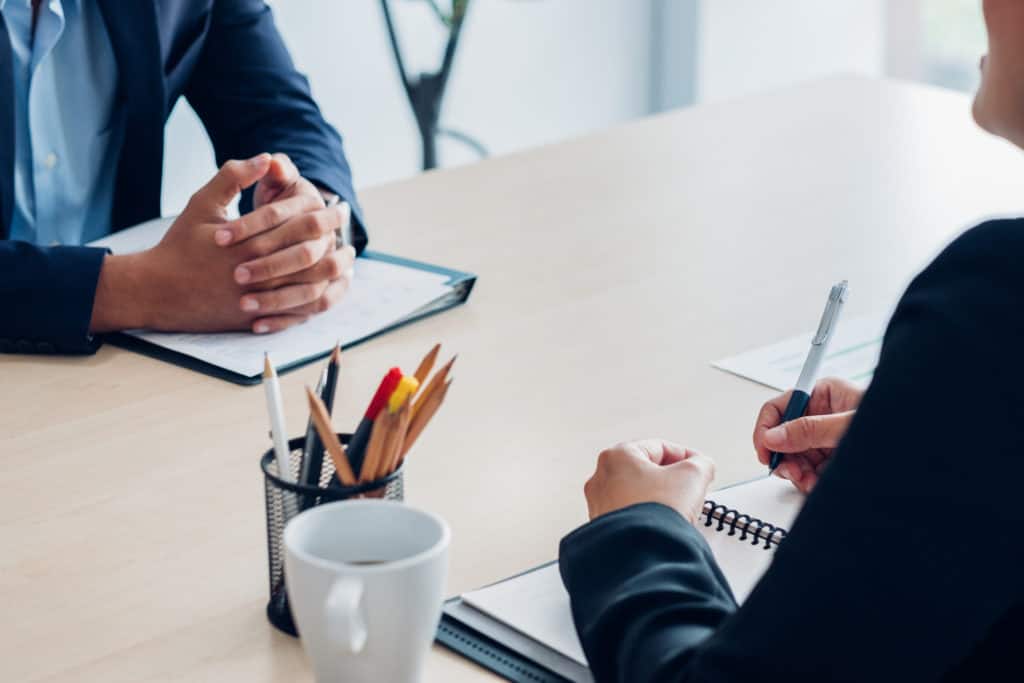 The life of a real estate professional can be fast-paced and demanding. Scheduling, taking calls and handling everyday details can distract from big picture goals, which is why many real estate brokers and brokers-in-charge hire a real estate assistant. If you're at a point in your career that requires your attention in many different places at once, enlisting the help of an assistant can both help you stay organized and maintain your sanity.
Need someone to lighten the load? Here are some ways to get started in the process to hire a real estate assistant.
9 steps to help you hire a real estate assistant
Hiring a real estate assistant can help you leverage your time and take your business to the next level.
Step 1: Decide if you're ready hire a real estate assistant
Knowing when it's the right time to find an assistant is important. Some signs that might indicate you need hired help include:
Missing meetings due to scheduling errors
Difficulty scheduling calls
Needing to be two different places at once
Desiring a home-base while you're meeting with clients
Needing organizational help
Overworking to the point of burning out
Gaining clients steadily
Needing a second brain to evaluate business decisions
If any of the above sounds like you, it might be time to hire a real estate assistant. Read below to learn more about how to get the best person on your team.
FREE Guide: Learn how to earn more with our North Carolina Real Estate Income Guide.
Step 2: Create a job listing
Potential assistants will respond to your job listing based on the requirements, and you'll want to make sure the wording is right to attract the best-suited candidate. Some important responsibilities and character traits to include:
Manage databases
Prepare market reports
Maintain business and personal calendars
Draft letters and press releases
Understand the basics of Microsoft Excel, Outlook and Word
Organize files and keep track of important documents
Prepare meeting spaces as needed
Detail-oriented (you might consider capitalizing this one!)
Step 3: Advertise your real estate assistant position
It's time to get the word out! You can post your job listing online using career-oriented sites like Indeed or Linkedin, but there are other ways to connect with potential assistants as well. Someone who is studying real estate might be attracted to the position to learn about the inner-workings of an office, so be sure to reach out to recent graduates. You can do so by sending the job description to local universities or getting in contact with professors of a similar field of study or through real estate training programs.
Additionally, asking your business associates for referrals could be the quickest and most efficient way to connect with an assistant.
Step 4: Create a list of qualities to look for
Once you get a pool of potential hires, lay out what is most important to you in an assistant. Do you value personality over technical skills? Are you looking for experience in real estate or someone with general experience assisting a professional? Make a list of qualities you're looking for— try to find someone who will compensate for areas where you're weak or in areas that can be easily delegated and make a huge impact on how much time you have available each week.
Step 5: Questions to ask in an interview
Conducting an interview can be just as nerve-wracking as interviewing for a position. Remember, you're asking what prospective assistants can offer you to make your daily life easier. The more direct the question, the better. After a greeting and overview of the job description, interview questions typically flow similar to the following:
Why are you interested in real estate?
I see on your resume that you worked at a company for a year, why did you decide to leave?
Tell me about your time at that company, what did you learn?
What would you bring to my office that I don't currently have?
What are your weaknesses and strengths as an employee?
What are your professional aspirations?
Are you willing to work on the weekends or in the evenings?
You can always throw in an unexpected question to see how they think on their feet. An example of this is, "If you were part of a car, what part would you be?" It may sound strange, but asking a question like this gauges how the assistant will handle pressure, which is important.
It's also important to think of questions that could help identify red flags. Here are some questions that could lead you down that path:
Describe your former employer. It's not necessarily a bad sign if your interviewee parted on bad terms with their last employer, but if they're excessively bad-mouthing an employer that could be a red flag.
Ask for specific work examples. A lack of examples could demonstrate a lack of experience. This isn't necessarily a red flag, especially for an entry-level position, but it is something you'll have to weigh. Ideally even an entry-level candidate will have some volunteer or life experience they can use for an example.
Ask if you can run a background check. If a prospective employee objects to this, that's definitely a red flag.
Free Guide: Learn actionable tips to increase your earning potential with this free North Carolina Real Estate Income Guide.
Step 6: Talk compensation
Money can be an uncomfortable topic, but it's better to be upfront about it. Detail the pay you're willing to provide and make sure the candidate is on the same page. A professional assistant will need to make at least minimum wage. You can get an idea of how much other assistants in your niche are making by searching websites such as Payscale and Glassdoor.
Step 7: Onboard a new assistant
You've selected an assistant! Now it's time to make them feel comfortable in their new work environment, as well as prepare them for their daily duties. When communicating their responsibilities, assume the mindset that they need a full explanation of the workings of your office to avoid gaps in communication. For a proper onboarding you'll want to:
Introduce them to any co-workers they might be seeing regularly
Show them the workspace, filing cabinets, calendar and other important systems
Familiarize your assistant with your top clients
Emphasize communication as crucial going forward
Ask if they have questions to eliminate confusion
Take them to lunch to establish good rapport
Create a 30-day onboarding plan that you can work through with them
Step 8: Assess your assistant
Since an assistant is someone who you will be working with constantly, it's important that you be proactive with how you manage them. If there is an issue with their job performance, let them know how to improve. An assistant should make your professional life easier, so make sure that is the case once they've had time to settle in. Here's what you should be providing your assistant with to coach them in their job performance:
Quarterly, monthly, weekly and daily goals with measurable results so they'll know if they're doing a good job.
Regular one-on-ones.
Detailed feedback that gives examples of when your assistant aligned with your brokerage values or when they were off course. You could consider creating a scorecard or downloading premade scorecards.
A clear career path with advancement goals your assistant can work to achieve.
Take your business to the next level
Now that you have time to tackle the real estate projects you couldn't before, focus on growth. Gaining an assistant marks an important time in your career, as it signals a high level of accomplishment. Channel your energy toward your bigger goals now that there is someone to sweat the small stuff.