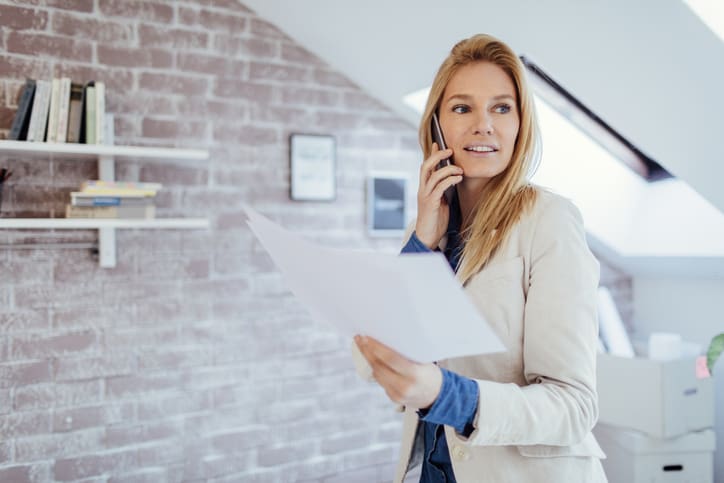 Working in real estate can be highly rewarding both financially and in terms of career satisfaction. However, any real estate salesperson would tell you that it's not always as glamorous or effortless as shows on HGTV would make it seem. Here are five of the most common misconceptions about working in real estate—and the truth behind them.
1. You won't have out-of-pocket expenses
As with any type of self-employment, there are expenses associated with being a North Carolina real estate broker. If you've never owned your own business before, this may come as a bit of a shock.
While many brokerages pay for some marketing expenses and professional development, there is still the issue of paying a brokerage fee, buying gifts for your clients, and other expenses that can quickly add up. Luckily, there are ways to reduce your expenses.
2. Everyone you know will use you as their real estate broker
If you're just starting your career in real estate, tapping your sphere of influence for leads is a great place to start. However, don't assume that all your friends and family and everyone you know will choose you as their broker. For whatever reason, they may decide to go with someone else. The key is to not take it personally. Buying or selling a home is a huge financial transaction, so it's understandable when friends and family want to explore other options.
Interested in starting a North Carolina real estate career? Download our free career guide.
3. All you need is a solid understanding of real estate
A strong understanding of the real estate industry and law is just the beginning when it comes to skills that all North Carolina real estate brokers must possess. Many people don't realize that brokers need to have negotiation skills, marketing skills, operational skills, organizational skills, as well as empathy and excellent people skills. Luckily, many of these skills can be learned. It just takes some time and commitment.
4. The job is mainly opening and closing doors
People often believe that a real estate salesperson's job consists mainly of opening and closing doors to homes, as though the work does not get strenuous.
If you don't like sitting behind a desk all day, then real estate is a great career choice for you. However, real estate brokers can get very busy, especially during the spring. The key is to have a healthy work-life balance so that you don't experience burnout.
5. Houses are easy to sell
It's safe to say that a great house in a great neighborhood at a great price is probably not going to stay on the market for very long. However, that scenario is not always the case. Houses that are in desperate need of repair, or in a less-than-desirable neighborhood, or priced well above what is a reasonable asking price are much more difficult to sell.
It's up to you to work with the seller to make changes when and where possible to make the house more enticing. But, as many brokers know, that can be easier said than done.
Want more insights and tips? Download your free copy of the North Carolina Real Estate Income Guide.