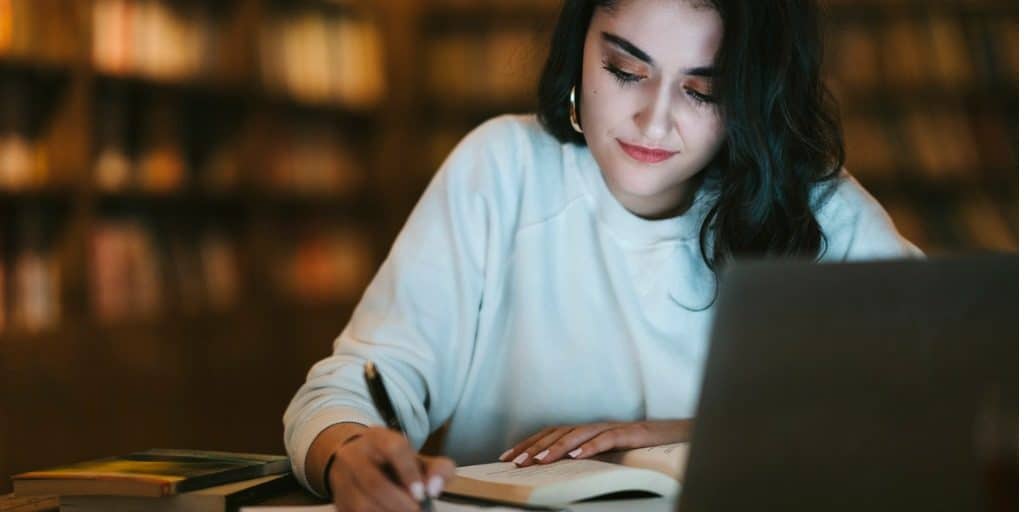 How much do you need to study for your North Carolina real estate exam? Well, it depends. There is no doubt that the NCREC exam is not easy. If you've spent a lot of time in the field prior to applying for licensure, the exam might seem easier (although that doesn't mean you should take it lightly) than those with little experience. If you only recently developed an interest in becoming a real estate broker and you've been meandering through your coursework without a lot of effort, expect the exam to be much more difficult. Here are some of the most frequently asked questions about the North Carolina real estate exam.
FAQs About the Real Estate Exam
Is the Real Estate Licensing Exam Really That Hard?
The real estate exam doesn't have to be stressful. Just as in any test, preparation and organization are key to success. If you're nervous about passing, talk to real estate brokers in your area who have recently been licensed. Not only could this help put you at ease, but it's a great way to start networking.
Your best resource, in this case, are the brokers who have already succeeded. There's no doubt that they were worried about the same things you are right now: Is the test going to be hard? How long should I study for? Will I be able to take it more than once? If you search hard enough, you'll be able to find a mentor who can be your guide.
What are the Basic Qualifications for a Broker?
According to the North Carolina Real Estate Commission, there are seven basic requirements for becoming a real estate broker:
At least 18 years of age.

Have U.S. citizenship or have a lawful presence in the US and be authorized to work in the U.S.

Have a Social Security number.

Satisfy one of the following education qualifications:

Completion of 75-hour North Carolina Broker Prelicensing Course or equivalent real estate education.

Completion of another real estate licensing course in another state.

Current licensure as a real estate salesperson or broker in another state

File a complete application and fee.

Pass the two-part real estate license and examination.

Satisfy the North Carolina Real Estate Commission that the applicant possesses the requisite character for licensure.
How Many Hours Will the North Carolina Real Estate Exam Take?
The North Carolina real estate exam will take roughly 3.5 hours to complete. It includes 120 questions, 80 of which are national and 40 of which are North Carolina-based. 
FREE FLASHCARDS: With over 200 real estate terms and definitions, these free flashcards are a great tool to help you study for and pass the real estate exam.
Are You Allowed to Retake the North Carolina Real Estate Exam?
Fortunately, however, you can retake the exam as many times as you want within your 180-day eligibility period (which is granted to you after you show that you've fulfilled all of the seven basic requirements listed above). Even better, you only have to retake the sections of the exam that you failed. If you passed the 80-question national portion, for instance, then you'll only have to retake the 40-question North Carolina portion.
How Much Does the North Carolina Real Estate Exam Cost to Take?
You have to pay the North Carolina Real Estate Commission $164 in order to retake the exam. That's an application fee of $100 and a $64 examination fee for each test, even if you only need to retake one section of the exam.
What Score Do I Need to Pass the Real Estate Licensing Exam?
In order to pass the national section, you need to score 57 out of 80. In order to pass the state section, you need to score 29 out of 40.
How to Start Studying for the North Carolina Real Estate Exam
Ready to start studying? These tips will help you make the most of your study time.
Create Practice Questions (or Use Questions/Vocab Already in Your Textbook)
Retrieval practice is the art of recalling information without having it right in front of you. It's exactly what you'll be doing when you're actually out and about, helping people buy and sell houses.
A great way to study, then, is by using flashcards. You can use a website like Quizlet to quiz yourself on certain terms and concepts.
Get a Study Buddy
It never hurts to study with a buddy (as long as you both stay focused, of course). Preparing for your real estate exam with a friend can help you catch information that you otherwise might have missed. If you're able to explain a concept to others, chances are you have a pretty good fundamental understanding of that concept yourself. In that way, studying with others can be incredibly helpful. Whether you're discussing zoning, land descriptions, agency relationships or other basic real estate logistics, having a friend to help you out can make the process much more fun and efficient.
Take Practice Tests
As much as quizzing yourself on specific questions can be beneficial, running through the exam itself can help you gauge your timing. Set a timer and take a practice test to give yourself the benefit of taking the test in real-time. As you go about the process of studying, taking practice exams can also show which parts of the exam you might need to spend more time on.
Be Positive
Maintaining a positive attitude is paramount when embarking on the journey to becoming a licensed real estate broker. Remember: most people fail the first time. It's common to have to retake the test.
Be sure to study hard, get a good night's sleep, and eat a balanced breakfast before you take the exam. If you fail, you fail. The only thing you can do is readjust and keep at it.
We have no doubt that if you spend your time preparing rather than procrastinating, you can pass the North Carolina real estate exam.
 Are you ready to pass the North Carolina real estate exam? Check out our online and in-person licensing education course list.