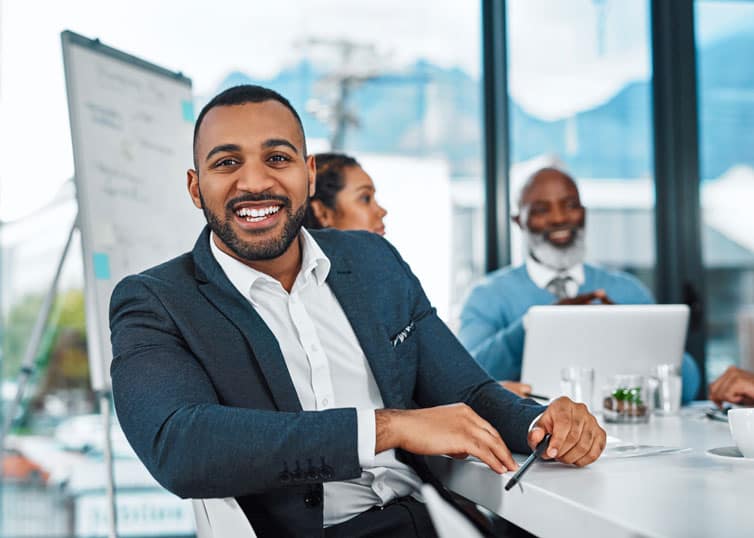 Are you a North Carolina real estate broker or broker-in-charge looking to branch out and start your own firm? If this is a career move you are considering, take some time to figure out if now is a good time. Think about where you're at in your real estate career, where you want to go in the future, and what it will take to get there. Below, we've outlined some important questions to consider before starting your own real estate brokerage firm.
Why start your own real estate brokerage firm?
There are many reasons why you might choose to open your own real estate firm, including:
Higher income potential
Additional revenue streams
More freedom to implement new ideas
More control over how things are done
Opportunity to take on new challenges and grow your career
Do you meet the basic requirements?
Before you can open your own real estate brokerage firm in North Carolina, you must get your broker-in-charge license designation. To do so, you must be an active real estate broker for at least 2 years, work an average of 40 hours a week or clock 4,000 part-time hours within a 5-year time span. Plus, you must take a broker-in-charge course taught by the North Carolina Real Estate Commission (NCREC). Finally, you'll need to submit your broker-in-charge declaration form to the Commission and wait to receive confirmation that you've been made a North Carolina broker-in-charge.
Achieve your real estate career goals with our live and online continuing education classes.
3 Questions to Ask Yourself Before You Start Your Own Real Estate Firm
Starting your own real estate brokerage firm is a serious endeavor, so make sure you do your homework. Here are a few key questions to consider.
Will you open an independent brokerage or franchise?
Franchises provide guidance, branding, and support which can be invaluable when you are starting out. In many cases, they also give you access to technology and training and provide built-in name recognition. However, in exchange for these benefits, they charge hefty franchise fees which can be hard to handle until you get a healthy cash flow established.
Independent brokerages can make their own decisions in regard to location, branding, and operations. As the head of an independent brokerage, you'll have the flexibility to run your business the way you want to. However, you'll also be responsible for developing and financing your own tech platforms, training strategies, and marketing initiatives.
FREE GUIDE: Download our North Carolina Real Estate Income Guide to learn what brokers and brokers-in-charge are earning across North Carolina.
What start-up costs can you expect?
Starting up a real estate brokerage can come with a wide range of costs, from around $20,000 for a small independent firm to as much as $250,000 plus for a large franchise. Here are some of the start-up costs you may incur as a new brokerage owner:
Education and licensing fees (if applicable)
Attorney and accountant fees
Insurance coverage
Office rental (if applicable)
Office supplies
Marketing materials (business cards, stationery, flyers, signage, etc.)
Digital platforms (website, social media, transaction management, etc.)
State registration fees
Recruitment and training costs (if you take on additional brokers)
How can you raise the capital you need?
As with any startup, there are a variety of ways to raise capital for your real estate business.
Self-financed
You may be able to self-finance your startup, either through savings or through tapping into your home's equity. If you choose a lean, independent business model, this may be a good option for you.
Partnership
You may want to take on a business partner to help with either the financing of the brokerage, the day-to-day operations, or both. This can be a great model for spouses, friends, or colleagues who have been operating as a real estate team.
Small business loan
You may be able to obtain a small business loan to fund your new real estate brokerage firm. Look beyond banks to credit unions and the Small Business Administration (SBA) for sources of credit.
Investors
You may have friends, family members, or private investors who know you and your work and are willing to help finance your startup. If you have worked a great deal with real estate investors, you may also know private financiers who would be willing to help provide funding.
Now that you've considered the questions above, are you ready to start your own real estate brokerage firm?