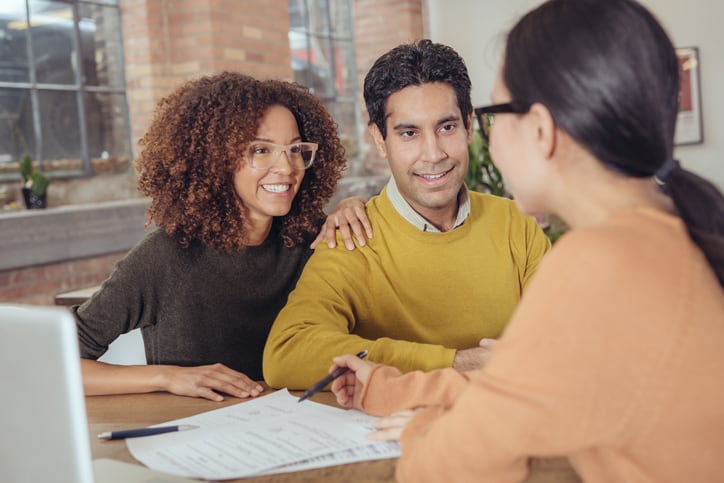 Maintaining good communication with all parties involved in a real estate transaction makes closings smoother and faster. As a North Carolina real estate broker, you must act somewhat like a symphony conductor—coordinating the different players to achieve a successful transaction.
It begins with the listing broker's communication skills and accessibility to the seller. If you are representing the buyer, you need to be easily accessible by phone and quickly return their calls. First-time homebuyers often feel uneasy and don't know how often they should call their broker. You need to initially set the rules for when your buyer can call (not too early or late) and identify the best means of communication for each client (e.g., phone, text, email).
Keep reading to learn how you can better communicate with all parties involved in a real estate transaction, including sellers, buyers, other brokers, lenders, and closing officers.
Types of communication problems
Communication breakdowns sometimes occur during the negotiation process, especially between the offer submission and acceptance. Many buyers don't understand the procedures for submission of offers. The listing broker reviews the offer and then discusses the offer with the seller, which may take days. Then, if there's a counteroffer, that takes even more time. In the meantime, the buyer may find a better property or simply change his or her mind.
Communication problems inevitably occur when numerous players get involved in a real estate transaction. One party may forget to pass along a message, another may have the day off, or there may be a missing document. Every participant needs a system to ensure fast and efficient communication.
Free Report: Are you maximizing your earning potential? Download our free North Carolina Real Estate Income Guide to learn how top earners achieve sustained success.
Solving communication problems
Title companies offer tips to help you organize all the documents required by closing agents. Also, they require full contact information for you as the broker, the buyer, and the seller—along with preferred methods and times to communicate. Condo or homeowner's association contact information is also needed, so the closing agent can request a Certificate of Approval and verify all association payments. Additionally, provide full contact information for any surveys, pest inspections, or home inspections. Finally, if a party can't attend the closing, you must provide all contact phone numbers and full address for mailing the closing documents.
Escrow companies also provide tips for buyers and sellers for faster closings. They encourage good communication between parties and ask that all inspections and walk-throughs be completed sufficiently ahead of the closing to avoid delays. Buyers and sellers need to bring required documents and valid identification to the closing, and sellers are asked to clear all liens or court judgments before the closing.
Even real estate attorneys offer advice for smooth real estate transactions. They advise buyers to "expect delays" in real estate transactions due to poor communication between the parties. They also advise buyers to quickly respond to questions from the lender or real estate broker to "speed things along."
Real estate transaction management
The days of orchestrating real estate transactions with old-fashioned means of communication are quickly disappearing. Problems, such as forgetting to relay a message, being unable to reach a major transaction player, or losing an important document, can now be eliminated. Several high-tech, paperless, digital document software systems exist—making real estate transactions much smoother and safer.
Transaction management software automates real estate transactions, reduces paperwork, and frees up your time. These systems speed up the transaction process allowing all designated parties access to digital files and documents at any time and place. Now brokers, sellers, buyers, lenders, insurers, and appraisers, among others, can access all documents using these systems. Reminders of deadlines, notices of new documents, updates, and new developments can be sent to the appropriate parties 24/7. Such systems reduce phone calls, emails, texts, and other forms of communications subject to breakdowns.
Types of real estate transaction software
Which are the best real estate transaction management software programs? This review compared the six leading programs: Dotloop, DocuSign, Propertybase, Brokermint, RealtyBackOffice, and Paperless Pipeline. While there are similarities among them, each of the six offers different features and prices.
A smooth real estate transaction begins with your communication skills and accessibility to your North Carolina real estate clients. Poor communication often results in delays or failure. To help solve communication problems between the various parties, and to speed up the process, take advantage of real estate transaction management software and paperless documentation with digital signatures. These tools can make your closings easier, more convenient, and more secure.
A better, faster communication process will not only increase the success of your real estate transaction, but it will also improve client satisfaction.