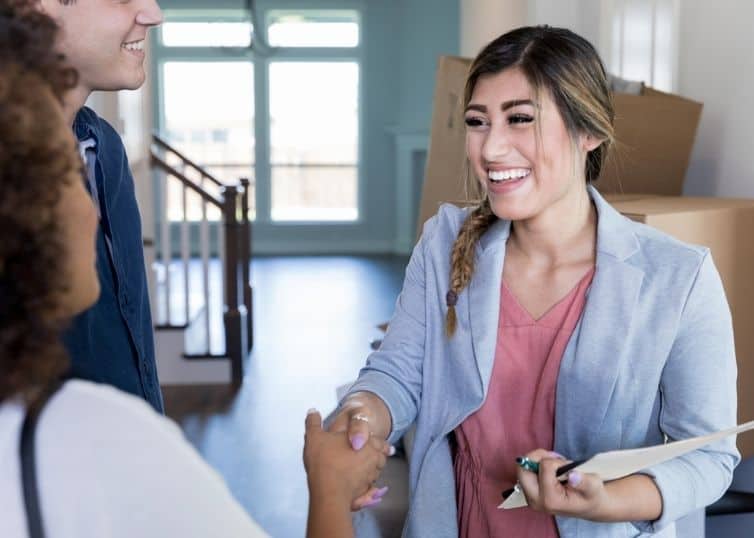 In a world of online marketing and social media, some real estate salespeople are taking a somewhat old-fashioned path to success: repeat business and organic referrals in real estate.
That's what works for 32-year-old Richmond, Virginia real estate agent Alex Glaser, for example. Glaser estimates that between 50 and 60 percent of his business comes from referrals.
Even though there are some cold calling scripts that can be powerful tools, organic referrals are a top choice for many North Carolina real estate brokers and other real estate agents across the nation. 
Free Guide: Follow your passion and start a career in North Carolina real estate now with our FREE Career Starter Kit.
"Last year," said Glaser, "I sold 107 homes." The fantastic service he provides is how he knows he'll keep getting referrals in the future.
He has been in real estate since he was 24 years old, and in that time, he has developed some guidelines that keep his clients coming back:
"Set expectations on how the process will work," he says. When clients know what lies ahead, they feel more at ease with the decisions they have to make.
"Never, ever lie," he says. "Not to your clients, not to anybody. Ever."
"Put helping your clients above making a commission," he says. This point is so essential to his business that he says he is never conflicted about how to handle a situation.
He also credits one practical strategy to his success: Stay in constant communication with your clients.
"Send a monthly email newsletter," suggests Glaser, "and call on their birthdays, their home anniversary. Send handwritten cards."
Glaser also hosts bi-annual client appreciation nights, one in the fall and one in the summer. They've included everything from bowling to a brewery happy hour.
"We always change up the restaurant every year," he said, noting that about 75 clients will attend on average. The key to a great event? "Lots of food and an open bar," says Glaser. But don't forget to keep it professional, even in a relaxed setting. 
His winning strategy boils down to one simple truth. "When they feel you care," says Glaser, "that is when they will love and refer you."