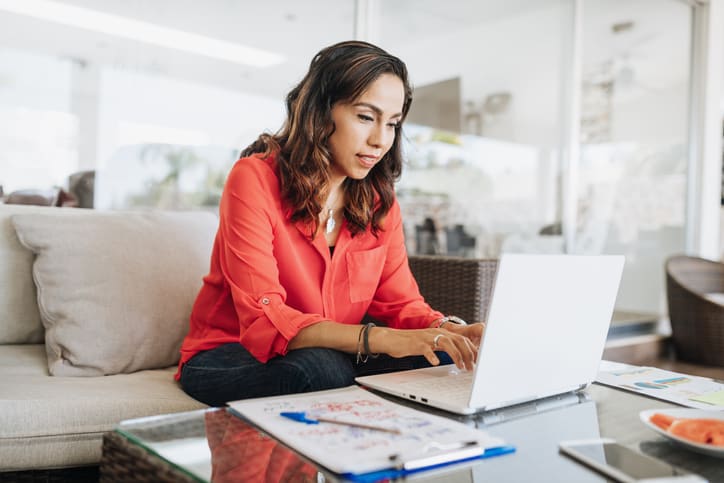 As you work toward becoming a North Carolina real estate broker, the one step you cannot afford to skip is building a well-designed real estate broker website. The simple fact is that most people are going online when they make any big purchase decision, especially when it comes to buying a house.
Indeed, 94% of Millennials, 84% of Baby Boomers, and even 65% of buyers ages 69–89 use websites at some point in their home search, according to the National Association of REALTORS® Real Estate in a Digital Age report. If all those potential real estate clients go online and don't find you there, how do you plan to capture their business?
As you jump into your new career, the thought of building a website may feel a bit overwhelming. However, if you are thorough now, you will save time and money down the road—and you'll start your real estate career off on the right foot. We've compiled the following to-do list to guide you in creating your first-ever real estate broker website.
1. Take advantage of prime real estate
You may have a beautiful face, but in all honesty, potential clients (most likely) aren't visiting your website to see you. Don't eat up precious space on your homepage with images of yourself. Instead, move your headshot to your "About" page and use the homepage to feature properties and listings that will appeal to your target audience.
Free Guide: Interested in becoming a North Carolina real estate broker? Download our free Career Starter Kit.
2. Adopt a mobile-friendly platform from day one
The vast majority of U.S. adults—you know, prospective home buyers—own a smartphone. And there is a really good chance they will use those smartphones to research properties and brokers. If your real estate website is slow to load or navigate because it isn't mobile-ready, potential North Carolina real estate clients will leave your site fast. It's easier to build in mobile technology from the get-go rather than integrate it later, so go mobile from the start.
3. Make it easy for clients to contact you
Sometimes the most obvious steps are overlooked by the savviest brokers, and failing to place their contact information in the right place is one of those steps. At the top of every page, include the market you serve, your full address, phone number with area code, email address, and social media buttons. Don't force clients to go looking for your contact information.
4. Provide plenty of eye candy
Face it. We are visual creatures, and we tend to make snap decisions based on first impressions. Your real estate broker website provides that first impression, so don't squander the opportunity. Your site should be well-designed and visually appealing if you want to leave the best impression. Additionally, make sure that any pictures you include of yourself or your office are professional and up-to-date.
Beyond that, you must have the ability to share hi-res beautiful images, interactive maps, slideshows, and videos, including 360° video tours. That media will draw in prospective homebuyers and keep them there. Plus, sellers will be more comfortable working with a broker who can truly showcase their properties. You are competing with websites like Zillow for clients' attention. Make sure you can match that level of sophistication.
Free Checklist: Learn how to earn 5% more for every listing with this free download.
5. Build in ways to stay connected
You want visitors to remember you—even if they aren't ready to begin working with a broker. Create opportunities for real estate prospects to stay connected to you. Provide a visitor registration, where they can sign up to receive alerts for new listings or updates on a property. Include Facebook, Twitter, and Instagram integration so that as you post content, it shows up in a feed on your website.
Offer free downloads and special reports so that you can capture prospects' email addresses. Finally, include integrated blog functionality. Even if you can't start drafting posts right away, it's easier to set up that function when you first build your site rather than later. Blogging is a great way to build your credibility as a broker and improve your ranking in Google Search.
6. Create a community page
Use your real estate broker website to paint a picture of what it is like to live in your town or city. Provide a place where people can learn more about all the communities you serve. Include information about schools, outdoor recreation areas, things to do, social clubs, positive local news, and more. You provide a benefit to potential clients and build your credibility as someone who truly knows the community you represent.
7. Optimize your real estate broker website
This one is crucial. Your website must be search engine optimized for your town, region, niche market, and target audience. That is how people will find you among thousands—maybe tens of thousands—of search results for businesses and other real estate websites in your area. If you aren't sure how to optimize your site, it is worth forking out a little money and hiring an SEO expert to do it for you.
Whether you already have a site or you're just now building your first-ever real estate broker website, make sure you've hit on all the must-dos listed above. These steps will help you create a site that will serve you well now and into the future, as you work to grow your real estate business.