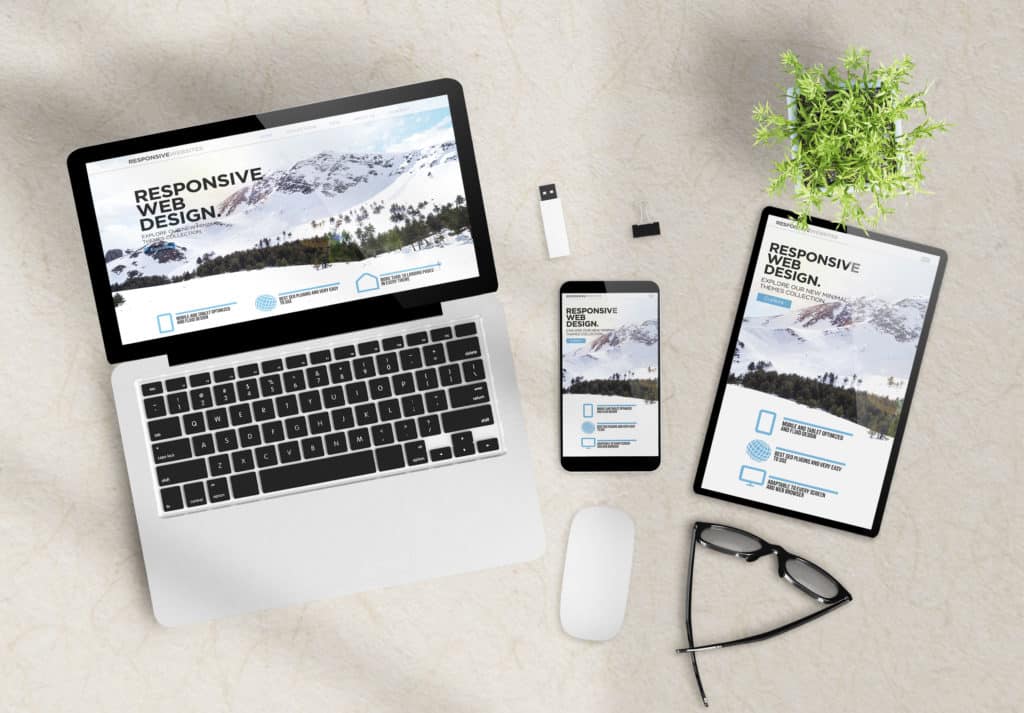 The real estate industry is considered to be one of the most competitive online so it is a must that real estate brokers have a functional, highly converting and appealing website. It should be something that represents your brand in the best possible way. Brand image speaks thousands about your business so be careful of the design being incorporated into the website.
These four design trends and functionalities that will help you rake in more income to your real estate business.
#1: Schedule Showing
This feature will simplify things for real estate brokers out there. Incorporating this feature in the website design means that a broker will get to have more showings. In this industry, more showings translate to more escrows. Moreover, potential buyers can schedule appointments even without directly contacting a broker.
On the next step, a home buyer needs to select the date and time of the showing.
On the last step, a home buyer specifies their contact info and that's it! The showing is scheduled online without the real estate broker even being involved in the scheduling process.
According to Showing Time, this design will enhance the communication line between brokers and buyers in a cost-effective way. It will also manage your schedule and prioritize customers with high payoff probability.
FREE GUIDE: Learn how to earn 5% more for each listing with this free and simple-to-follow checklist.
#2: Property Search
A well-designed and properly optimized for user experience property search page is essential for every successful real estate website. Unfortunately, the vast majority of real estate professionals offer their users a rather poor shopping experience due to unsophisticated technology that they are using for their website's real estate IDX feed. Here is a perfect example of a high-tech, well-designed and properly optimized home search functionality on the real estate website of a local broker, Kristina Morales. The home search is not only fast, intuitive and inviting but it also contains high-converting functionalities.
For instance, as home shoppers keep scrolling up and down, they will always see this nice sticky call-to-action element that constantly reminds them to contact the broker.
Such conversion elements, when used in proper places on property search pages can dramatically increase the number of leads. In this case, this functionality brings a decent amount of home showings which is translating into more escrows.
Free Guide: Learn how top brokers across the North Carolina generate more income with this free Real Estate Income Guide.
#3: Multi-step Contact Form
It is amazing how many real estate websites don't utilize this effective technique of using multi-step contact forms. Instead, they have those long-form contact forms that scare users away when they see home much info they need to fill out.
Of course, it doesn't apply to forms that ask only for a few details like name, email and phone. But, if you don't want to keep getting a bunch of spam submissions while at the same time qualify your prospects with screening questions, you should start utilizing multi-step forms.
Here is a great example of a highly engaging multi-step contact form that consists of over 10 steps with various qualifying questions. The form does a great job of determining the motivation of a seller through its specific questions.
As reported by HouseCashin.com, a national real estate investing group, the conversion rate has increased 247% after implementation of that multi-step form as opposed to the old, one-page contact form. This is almost three times more inquiries! For a real estate as well as any other business such a drastic improvement might mean getting back in the black.
#4: Vendor Directory
According to the National Association of Realtors, businesses are highly dependent on third party suppliers and vendors, may it be in the field of marketing, web development, IT solutions, accounting and etc.
The real estate industry is no different from the industries mentioned by NAR. In fact, throughout the course of every real estate transaction, there are numerous supplemental vendors involved.
For instance, whenever one is planning to buy a home, besides the real estate agent, they will be using additional vendors such as mortgage brokers, home inspectors, appraisers, title agents, home insurance and the list can go on and on.
Here is a great example of a vendor directory on a Houston-based real estate brokerage. You can see them listing all their preferred vendors that they already pre-screened and verified for their clients.

As described in this article, there are many other significant benefits of having a vendor directory on your real estate website. However, the main two are:
You can instantly provide more value to your clients by saving a significant amount of their time needing to search all those supplemental vendors on their own.
 You can make money out of this by charging vendors who want to list their service on the website.
The goal of all real estate professionals is to make their business a profitable one. Real estate business is considered lucrative but if agents don't have the right tools and strategy, they might have a hard time getting leads and actual clients.
There are tons of real estate agents in every market but only a few of them are making a good living. If you are running a real estate website but do not get enough leads from it, perhaps you are doing things the wrong way. Start assessing your website and see what you can improve. Incorporating some of the functionalities above will be a big help.
About the Author: Oleg Donets is a serial entrepreneur, technology and digital marketing strategist with a solid track record. Since 2013, he has been successfully helping numerous startups and established companies from a wide range of industries to launch, grow and scale their businesses by utilizing his innovative technology solutions and progressive marketing strategies. Oleg is a founder of Real Estate Bees, a cutting-edge technology & marketing platform for the real estate industry. Oleg is also a proud business mentor at SCORE, the nation's largest nonprofit organization and a resource partner of the U.S. Small Business Administration. You can find Oleg on LinkedIn.