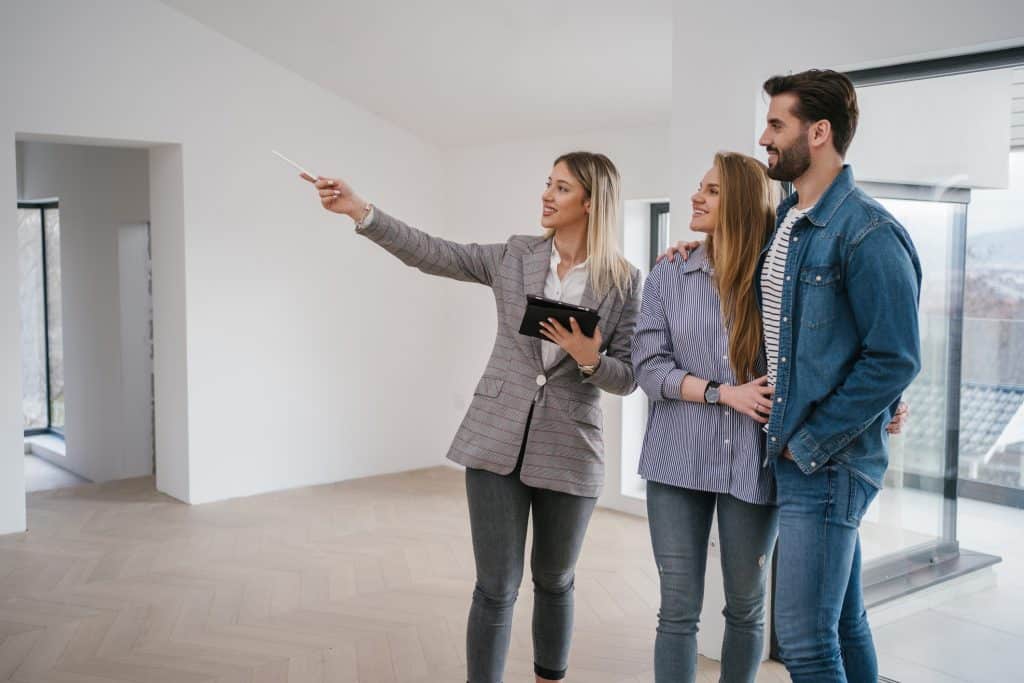 Is it time for a career change? If you are considering real estate, you should know that you are not alone. According to the National Association of Realtors, almost all real estate agents enter the business after leaving behind a different career.
Once you have decided on a career change, you are probably eager to get started. And you are probably wondering just how long it might take you to get your real estate license. As in most states, getting a real estate license in North Carolina comes down to three factors: (1) how many course hours are required before you sit for the examination, (2) the real estate school you attend, and (3) the length of the application process with the state.
Real estate education requirements
In North Carolina, there is only one type of real estate license: broker. That said, however, there are several different categories of broker licenses you can get.
Provisional broker—an entry-level license status
Broker—an intermediate status where brokers can work independently
Broker-in-charge—a higher level where brokers can supervise other brokers
Educational requirements can vary greatly from one state to the next. To sit for the North Carolina real estate exam, students must be at least 18 years old and have successfully passed a North Carolina Real Estate Commission-approved classroom real estate course. The provisional brokerage pre-licensing course offered by Superior is 79 hours, with a minimum of 71.5 hours attended by students. All applicants must then pass the broker exam.
Once you receive your broker's license from the North Carolina Real Estate Commission, you will have exactly 18 months to complete an additional 90 hours of state-mandated post-licensing education. No need to worry! Superior offers all these courses year-round at multiple times and locations!
Free Income Guide: Learn how much you could make working in North Carolina real estate with this free guide.
How to Get Your Real Estate License
Register for a "provisional" broker pre-licensing course.
Complete the course.
Pass your school's final examination.
Obtain your licensing pamphlet.
Obtain your criminal background report.
Submit your licensing application online, immediately after passing your real estate course exam.
Receive your approval via email to take the state exam.
Set up your testing appointment online.
Pass the 120-question examination in 3.5 hours.
As a provisional broker, you will work under a broker-in-charge, so you will need to find a brokerage.
Real estate license school
The 75-hour course requirement is offered by a number of private real estate schools, as well as community colleges throughout the state. Each school has a different schedule, but Superior School offers more times and locations than any school in the state. The length of time can be anywhere from a few weeks to a couple of months for course completion.
Choosing a school is a crucial decision in your quest for a new career. You need a school with a solid reputation, top-notch content and instructors, and an emphasis on student success.
Your real estate prelicensing education will take a lot of hard work and cover a lot of material. The education you receive is an important part of getting started with your career as a North Carolina real estate broker.
The state exam is not easy, so you will need to be diligent about your studies. Find out precisely what your real estate education provider does to ensure you pass your examination. At Superior, you get two chances to pass the exam. If you fail a second time, you need to re-take your real estate licensing education course.
Real estate license application and exam process
The application and exam process can also vary, adding anywhere from days to several weeks onto the time it takes to get a license. The good news is that the system in North Carolina is automated, so you'll be able to see your test results immediately.
If you fail one section of the exam, you can retake only that section; you don't need to sit for the entire test again.
In all states, including North Carolina, you'll have to work with a real estate broker as you start your career.
So how long does it take to get a real estate license? With Superior School of Real Estate, you could be licensed in a matter of weeks!