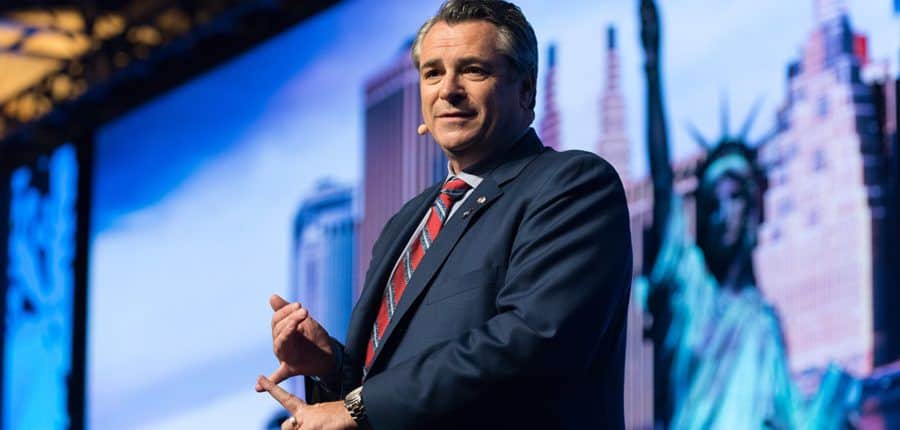 Superior School of Real Estate is proud to announce that real estate legend and master motivator Brian Buffini of Buffini & Company, the largest training and coaching company in North America, will be adding his real estate wisdom acquired over years as a top producer in real estate to Superior's prelicensing courses. 
Once a student has enrolled in the course, they will have access to practical advice and motivational video content from Brian that will prepare students for the "real world" after they get their real estate license. Brian is known for his incredible and engaging story-telling capabilities, which will help students retain information better and stay motivated.
In addition to this new material, students will have access to a broker starter kit to prepare for a career in the real estate profession.
"Bring together the leader in licensing education with the leader in real estate coaching, and you get an unbeatable solution for student and agent success." – Brian Buffini, Founder, and Chairman of Buffini & Company
Who is Brian Buffini?
While those who are experienced real estate professionals no doubt know who Brian Buffini is, those who are new to real estate may not know who he is or what he has accomplished. Here's a brief overview:
At the age of 19, he emigrated from Ireland to California with less than $100. Right before he was going to return to Ireland, he got in a horrible motorcycle accident, landing him in the hospital, during which he racked up over $250K in hospital bills.
In just a few years, after getting into the real estate business, he was out of debt and one of the top agents in California.
In 1996, he founded his coaching company Buffini & Company which provides powerful lead-generation systems, along with the motivation, mindset, and methodologies to make significant improvements to an organization's bottom line.

His company has helped more than 3 million professionals in 41 countries improve their business, increase net profit and enhance their quality of life.

His podcast, "it's a good life," has been downloaded over 13 million times and has featured guests like Matthew McConaughey, Terrell Davis, and Karch Kiraly.
He is one of the most popular real estate coaches with over 1.3 million followers on Facebook.
Brian makes his home in Carlsbad, California, with his wife of 25 years, Beverly, a former USA Olympic volleyball player, and their six children.
Want to learn more about Brian? Visit BrianBuffini.com to watch interviews, listen to episodes of his podcast, see his upcoming speaking events, and more.