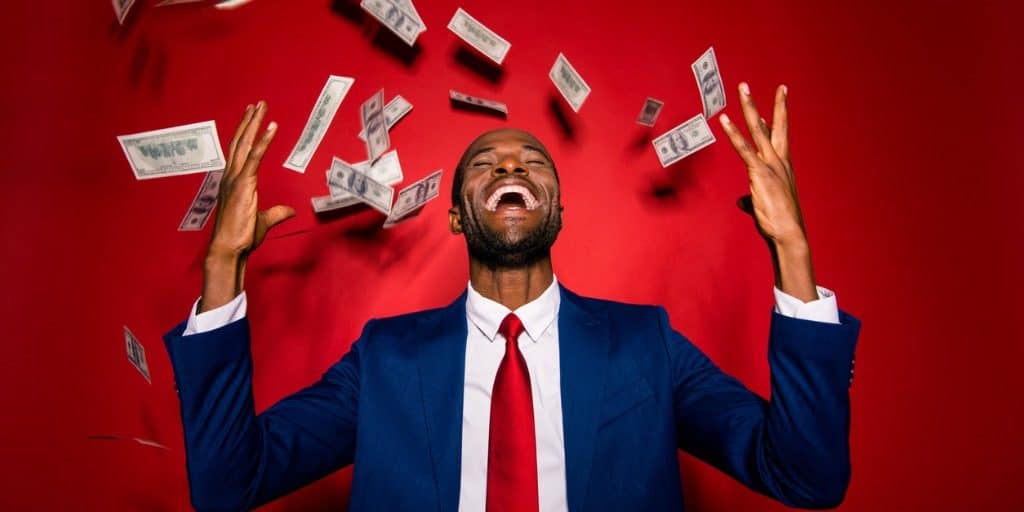 If you're thinking about taking on real estate as a side gig, you're probably wondering what a part-time real estate broker income is in North Carolina. Your projected earnings will obviously be a significant deciding factor in your decision to start a real estate career.
How much you earn as a part-time real estate broker can depend on some factors, not just the hours that you work. However, there is some research that will give you a general idea of what you can expect to earn if you decide to pursue real estate part-time that you can use to plan.
Part-time real estate broker income
In our recent survey of real estate brokers across North Carolina, we discovered, perhaps unsurprisingly, that brokers who work more extended hours tend to earn more than those who don't. Brokers who work less than 20 hours a week make about $38,122 a year while brokers who work between 21 and 40 hours a week — still part-time — earn about $76,281 a year.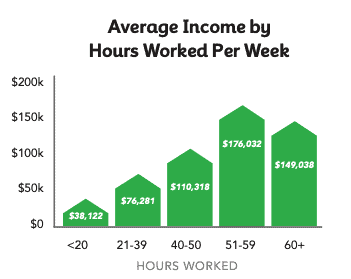 If you're looking for supplemental income, or for a job that will help you pay the bills while still providing flexibility, it's possible that you could earn enough for your budget with a side gig as a part-time real estate broker. However, the number of hours you work isn't the only factor in how much money you make.
FREE Guide: Learn ways to start earning more with our free Real Estate Broker Income Guide.
Other factors that impact real estate broker income
Our same survey revealed numerous other factors that influence how much you can earn as a real estate broker.
1. Your market
The stronger your market, the more likely it is that you'll make top dollar as a part-time real estate broker. In general, North Carolina's real estate market is above average compared to the rest of the United States. In fact, according to PWC and the Urban Land Institute's 2019 Emerging Trends in Real Estate report, two Nort Carolina cities (#3: Raleigh/Durham and #9: Charlotte) landed in the top 10 cities to watch. So, if you are planning on working in a hot market, your income potential is more likely to increase.
2. How happy you are
It's true — your happiness can play a significant role in how much you earn. Our survey found that North Carolina brokers who are satisfied with their jobs earn about 2 times more than those who are not satisfied.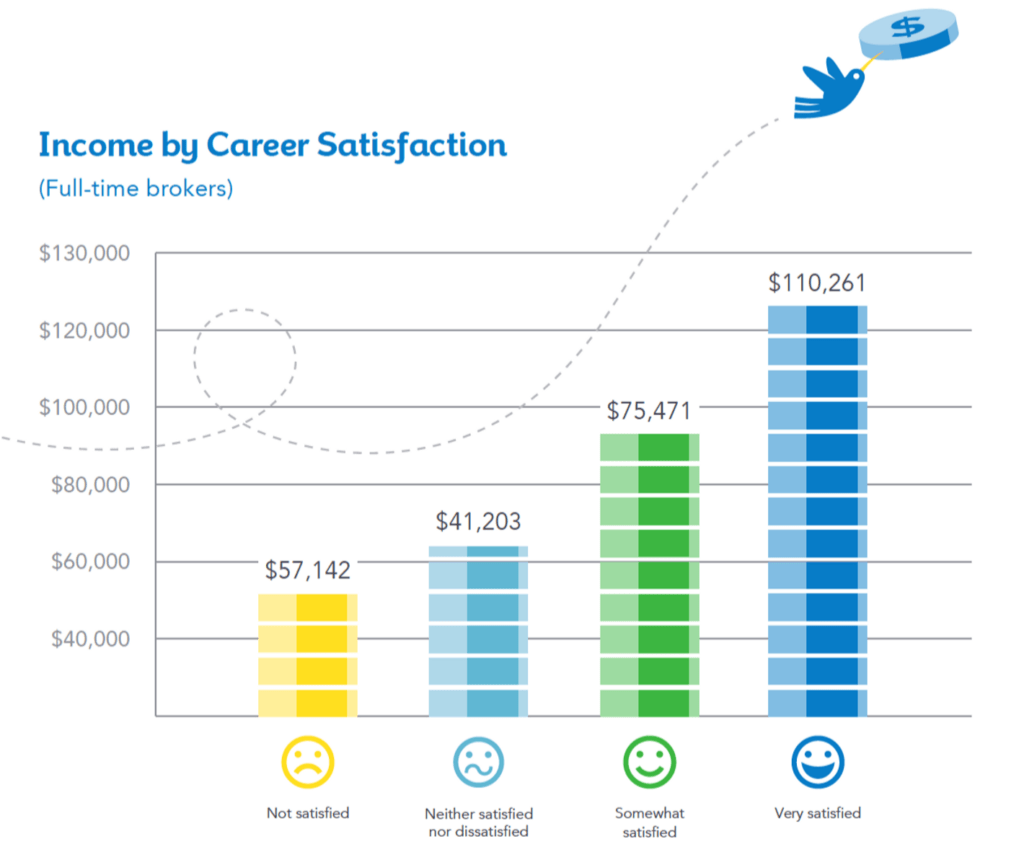 That's why it's important for real estate brokers to watch out for burnout. Sometimes, all it takes are continued and positive mental habits to turn your satisfaction levels around.
3. Your niche
It goes without saying that your niche can have a significant impact on your earnings, but are you aware to what extent? Our survey asked North Carolina real estate brokers in 12 different specialties to reveal their earnings. As a part-time real estate broker, choosing a niche could have an even greater impact on your earnings since you won't be putting in as much time as brokers who work 40 hours or more a week. If you're looking for maximum impact for your time, think strategically about your niche before you commit to it.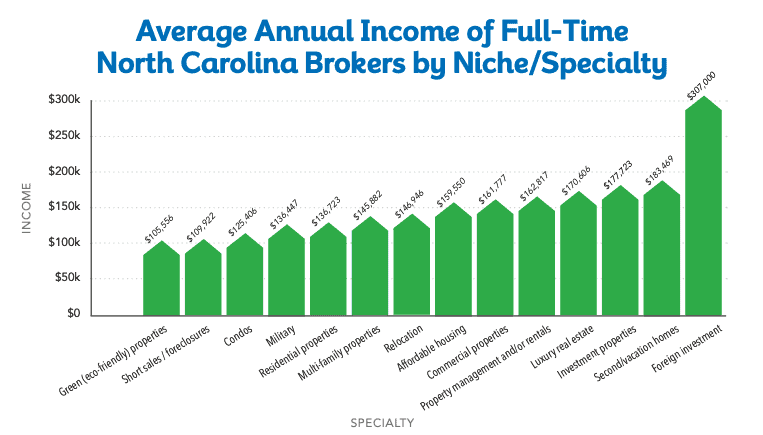 4. How you invest in yourself
Brokers who invest in professional development opportunities earn more than $36,000 more than brokers who are failing in this area. There's no shortage of ways to increase your real estate expertise. From online professional development courses to in-person conferences, there's always something new to learn.
5. How long you've been in real estate
Gaining momentum in real estate takes time, and as a part-time real estate broker your initial income might be sparse, but our research indicates that brokers see significant and consistent gains in their pay the longer they stay in the business.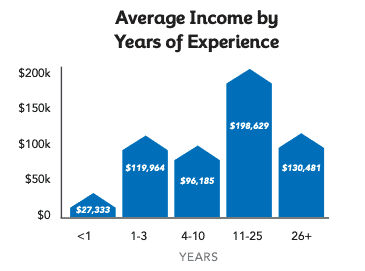 Is a part-time real estate career right for you?
Knowing how much money you'll make as a part-time real estate broker can be essential in discovering if it's a path you want to pursue. If you're looking for a side gig in real estate or a way to keep busy without committing to a full-time career, you might find fulfillment in being your own boss and helping people find their dream homes — which is something every real estate broker gets to experience.