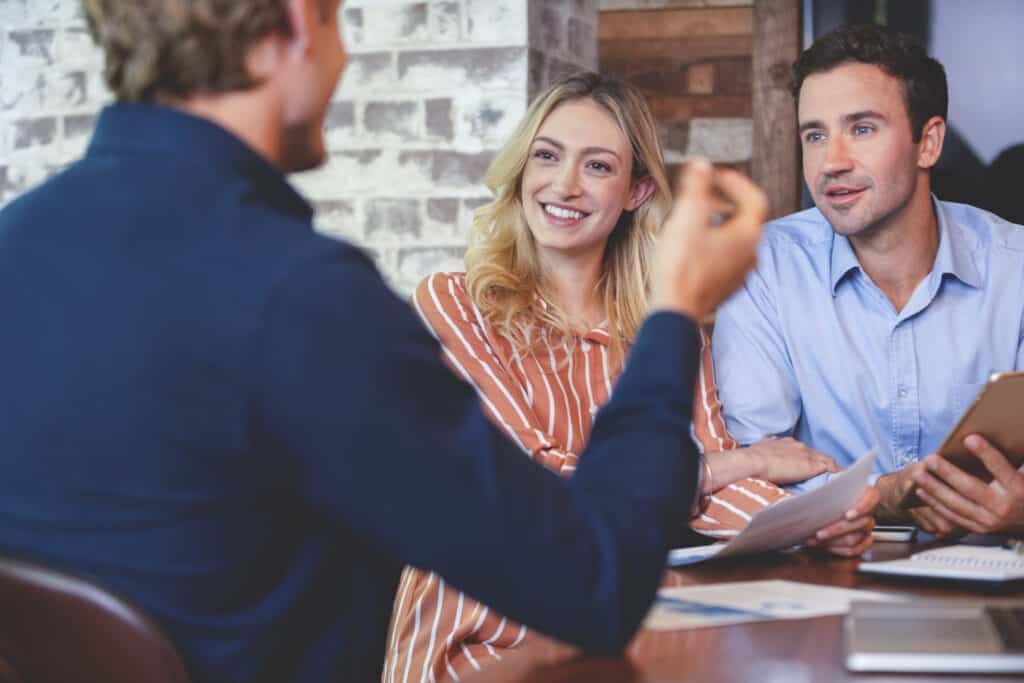 While a real estate business isn't for the faint-hearted, it's certainly a rewarding career for those who love talking to others and building connections. With over 2 million active real estate brokers in the U.S. alone, real estate is a profitable business venture for those who want to take the plunge, but it requires all the right know-how to ensure you stand out from the rest.
That's why, in this article, the financial experts at Jolly Good Loans are discussing some essential considerations to make so that you can avoid mistakes and ensure your business grows quickly. From financing your operation to planning and conducting your own thorough market research, we'll cover it all, so you can get your real estate business off to a great start with confidence.
#1: Plan way ahead
As with any business, if you're starting out alone you'll need to plan ahead in terms of your own personal and business goals. Once you've identified what you want to achieve, then it's time to start building a consistent market plan—in short, the planning never stops!
Before setting any financial goals or planning any market research, it's essential that you define your personal plan. You'll need to think about what you want to achieve and how exactly you're planning to achieve it. Start by considering how many properties that you'd like to collect information on within a week, or how many valuations you'd like to carry out per month. The planning process is a great time to consider how your business will compete with similar businesses, stay ahead of the property trends and define your unique selling point.
While planning may seem time-consuming and quite counterproductive at the time, it paves the way for formalizing your goals and direction, as well as helping you to identify exactly how much you know and, subsequently, where you'll need advice or a helping hand. For example, you may need a mentor or third party to draw up tenancy agreement contracts or a property manager on hand to resolve issues at optimum speed.
Free Guide: Uncover the realities of a real estate career with this free Real Estate Career Switch Kit.
#2: Financing your operations
While a real estate business is all about networking and being a people person, if your financial planning isn't up to scratch, your progression will be very limited. Getting the capital and having the continuous means to finance the business is a key part of success in the real estate sector.
There are many options available, from private lenders to real estate insurance or microloans. Private lenders are one of the most popular options for new real estate brokers, as there are little to no procedures required to prove eligibility or qualification for the loan. However, real estate insurance may be a better option for securing your investments and may cause less stress in the long term — often providing the best price for a high level of coverage.
Alternatively, microloans are a good option for those who don't require a large sum, as they are smaller than a typical loan from a traditional bank and are often less strict in their requirements. It's all about taking the time to research which financial option is right for your business.
#3: Conduct your own market research
The key to success in any business is a great and well-thought-out unique selling point or business idea. While there's no one-size-fits-all approach, for every real estate business, starting your market research early is a great way to assess your own skills, find a good mentor, and make sure that you're confident about your business.
The more market research that you carry out, the better. It's essential that you're confident your business will work and that your unique selling point is positioned within the niche. Researching and acquainting with your surrounding or target location is therefore essential to further your business's success. Identifying thriving markets pave the way for great financial returns. So it's essential that before you dive into your own real estate business, you refine your research strategy — giving your business a better chance of hitting the ground running.
Gaining some market experience is an effective way to apply research before testing it on your own business. Whether that's by gaining real-world experience and throwing yourself in at the deep end by working for a real estate attorney, for example, or joining an online real estate school to develop your skills effectively, gaining experience is an efficient way to aid your business's success and establish yourself within your target market.
Learn how much you could earn as a North Carolina real estate broker with this free Income Guide.
#4: Time management
For any entrepreneur, having good time management is an essential skill. Time is precious, particularly when starting your own business, as ultimately you're held accountable to meet deadlines as your own boss and, of course, create your own network.
Similar to planning, setting goals is a great place to begin your time management strategy — both short and long-term. Milestones need to be attainable and definitive. Setting vague goals is likely to leave you feeling quite stagnated. After setting goals, it's time to prioritize what's important in order to determine what you'll need to work on first. This could be responding to emails, researching the market or contacting prospective buyers. Although some may regard it as an old-fashioned way of working, making a list is a great way to have everything you need in front of you and create a process for each property, from listing to sale.
For those who prefer working digitally, time tracking apps are an efficient way to ensure you're getting what you need to get done in good time. Harvest and Toggl are our favorite time tracking apps, which are great for boosting team productivity and even manage critical data such as monitoring property pricing trends or organizing rent payments. It's also a great way of gauging exactly how much time a single task takes, such as collecting information about a property or drawing up tenancy agreement contracts. This enables you to obtain a better idea of how long a task actually takes and, in turn, budget for them accordingly.
With our tips, we hope that you feel confident in your business idea and are ready to step into the world of real estate. By considering these four factors before getting started, your business will be off to a positive start, allowing you to create your very own success from the start.
About the Author: Keith Harrison is a content creator and writer for Jolly Good Loans – your online personal loan encyclopedia.