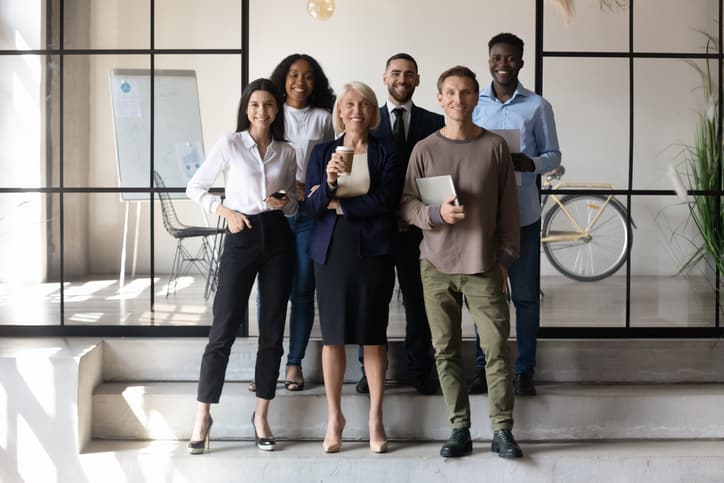 Whether you're just getting started in North Carolina real estate or you're a seasoned professional, having the right broker-in-charge is essential to a successful career. How do you find the best North Carolina real estate brokerage to suit your needs, goals, and personality? Follow these important steps designed to help you choose a brokerage that's a great fit.
Search the way a client would
Explore your community as though you were a potential client: an out-of-town buyer or a local resident looking to sell. Who has the most visibility in the market? Who has the most yard signs, the best advertising, the most compelling website? Visibility can help you estimate the brokerage's market share. Often, this directly correlates to the number of leads and the amount of activity going on in that office.
Understand the size, location, and office amenities
Would you like the buzz and excitement of a large office, or would you prefer the personal attention that might be easier to get at a smaller office? This comes down to your personal preference. Small brokerages often have a gratifying sense of community and teamwork, which larger brokerages might lack. On the other hand, large brokerages often have robust training programs. Smaller brokerages may help you with training, but in a less formal way.
Office location comes into play when you think about the amount of foot traffic that may come in, as well as when you consider your commute times. Consider office amenities. Will you have your own desk or office? Will you have a conference room for meeting with clients? Does the office feel successful? Friendly? Modern? Do they embrace new technology?
Free Checklist: Learn how to earn 5% more for every listing with this free download.
Explore training and support opportunities
Not all brokerages provide the same training and support. While you'll learn a tremendous amount of information in your pre-license coursework, you'll need to acquire skills that can only come with time and experience, which a great mentor can provide.
Many brokerages offer formal training for new brokers in topics like sales techniques and negotiating, while others may have a mentorship program with senior brokers. It's important to understand how much guidance you will have during your first years.
Administrative support is also important. Does the brokerage have an administrative person who can help with scheduling, appointments, contracts, earnest money deposits, etc.? Some offices even provide administrative support for duties like MLS listing uploads and transaction paperwork.
Learn about commission splits
Your commission split correlates directly to your earnings potential, and customarily your commission split will be commensurate with your experience. The commission split is negotiable, and you can always shop around for the brokerage that will give you the best split when you're starting out. Keep in mind, however, that your commission split may not be the most important factor when you make your decision. There are several other things to consider.
Interview several brokerages
To find the best North Carolina real estate brokerage for you, schedule interviews with several local brokerages. Take your time selecting the one that will best suit your specific goals and needs. Here are some examples of questions you might want to ask:
What commission split do you offer?
What coaching opportunities and resources do you provide?
Do you prioritize the mentoring of new brokers?
What are some recent examples of ways you've invested in training?
How do you recognize success on challenging work assignments?
Do you provide flexible hours and family leave?
How would you describe your brokerage culture?
How do you create a network that strengthens relationships and encourages an inclusive workplace?
By following these five important steps, you'll be able to narrow down your choices and hone in on the best North Carolina real estate brokerage for your needs and aspirations.