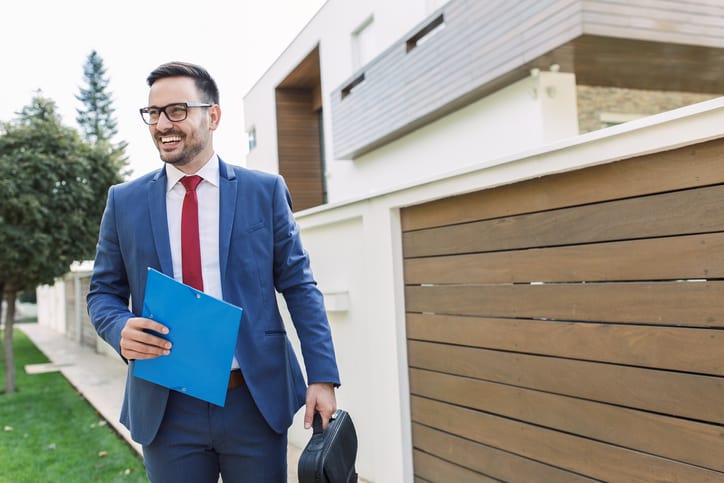 Our recent survey of North Carolina real estate professionals revealed that the highest performers have four critical habits in common. Top earners are those who consistently find high-quality leads, invest in their professional development, utilize past clients to generate referrals, and manage business expenses. Read on to learn how much more you can earn by excelling in these key areas.
Finding high-quality leads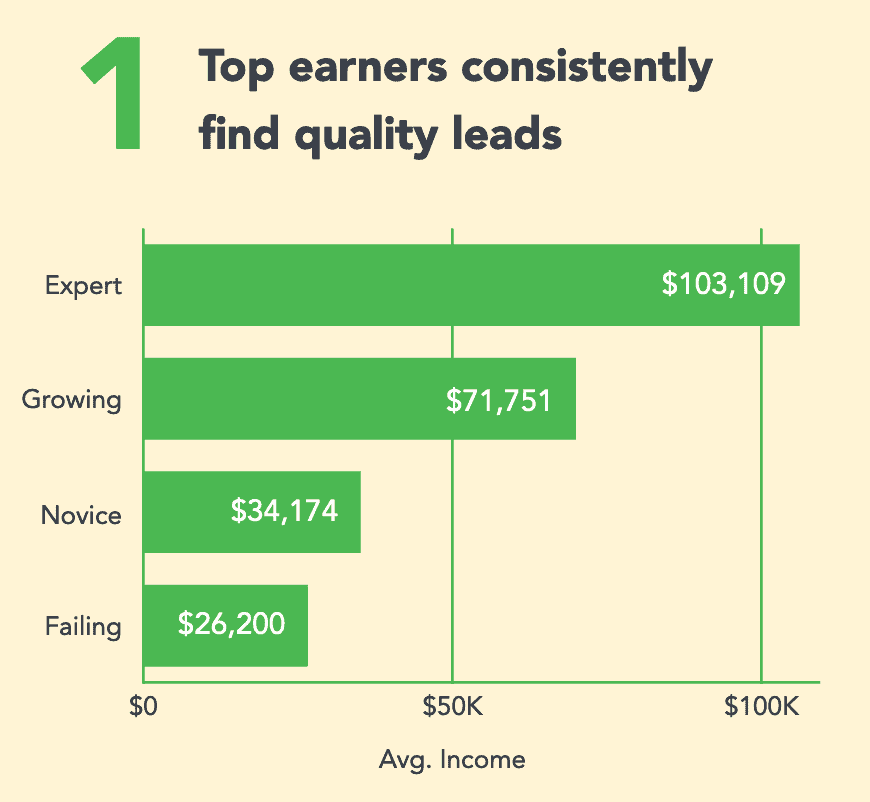 Brokers who consistently find quality leads earn over $76,000 more than the brokers who are failing at identifying top-notch leads. This is not surprising when you consider real estate is a business built on lead generation. Word of mouth and networking are the strongest influencers in generating good leads.
"Network with other brokers, network with neighbors, network with acquaintances. Networking is the best way to see your real estate business thrive." – Bridget, real estate broker
Free Guide: Get useful career info and insights in our free North Carolina Real Estate Income Guide.
Investing in professional development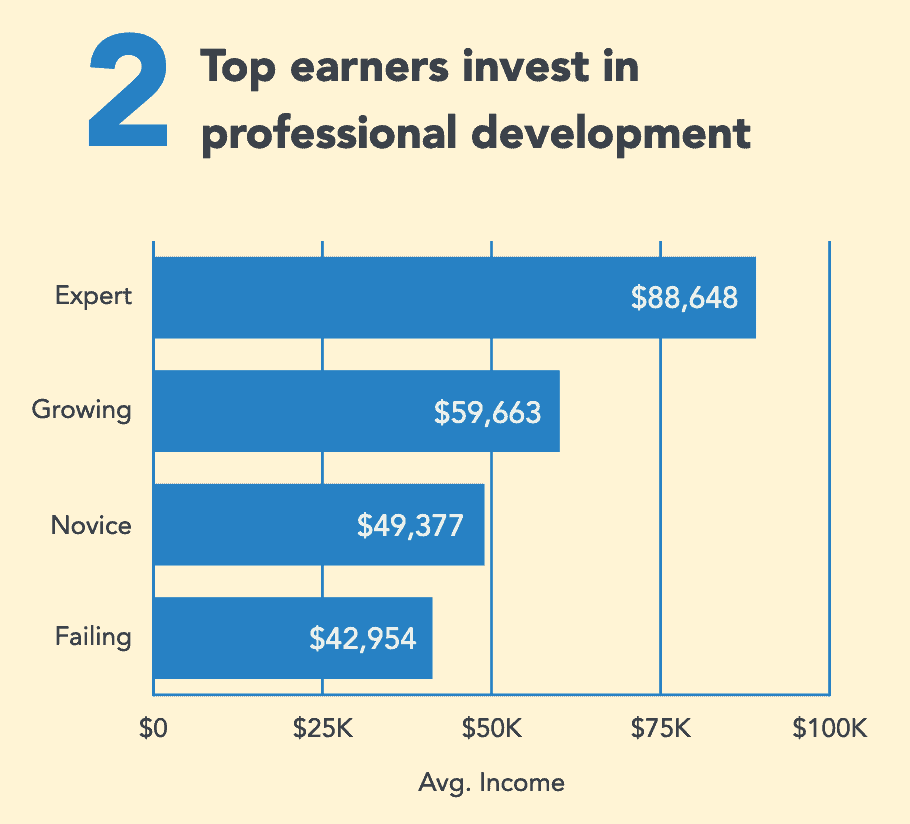 Brokers who invest in professional development opportunities earn over $45,000 more than brokers who are failing in this area. There's no shortage of ways to increase your real estate expertise. From online professional development courses to in-person conferences, there's always something new to learn.
"Staying informed on market trends and taking professional development courses helps me provide the best possible service to my clients." – Javier, real estate broker
Generating referrals from past clients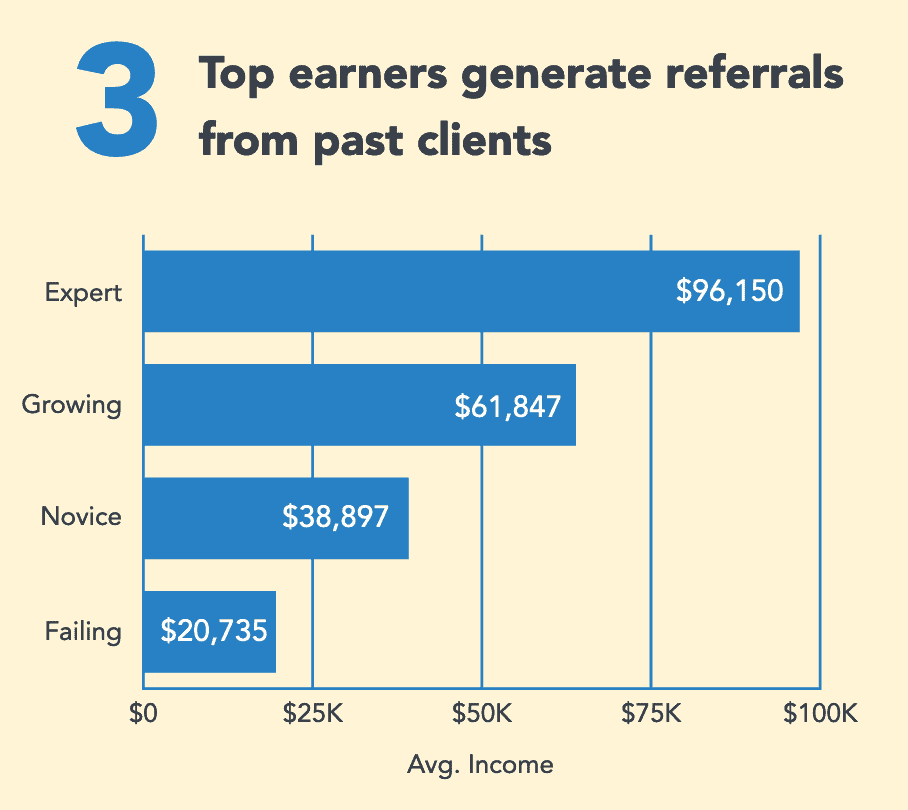 Real estate brokers who are experts in generating business from referrals earn an average of $75,000 more per year than brokers who are failing in this area. The most important step in generating referrals from past clients is simply to ask for a referral. It's also a good idea to stay in touch with past clients over the years. Send out a monthly email newsletter, follow them on social media, host a client appreciation happy hour. There is no shortage of ways to create a lasting impression on your clients.
"Most of my business is referral-based from past clients. These referrals are important because they come with faith from the person who referred them, so the relationship is easier from the start." – Karen, real estate broker
Managing business expenses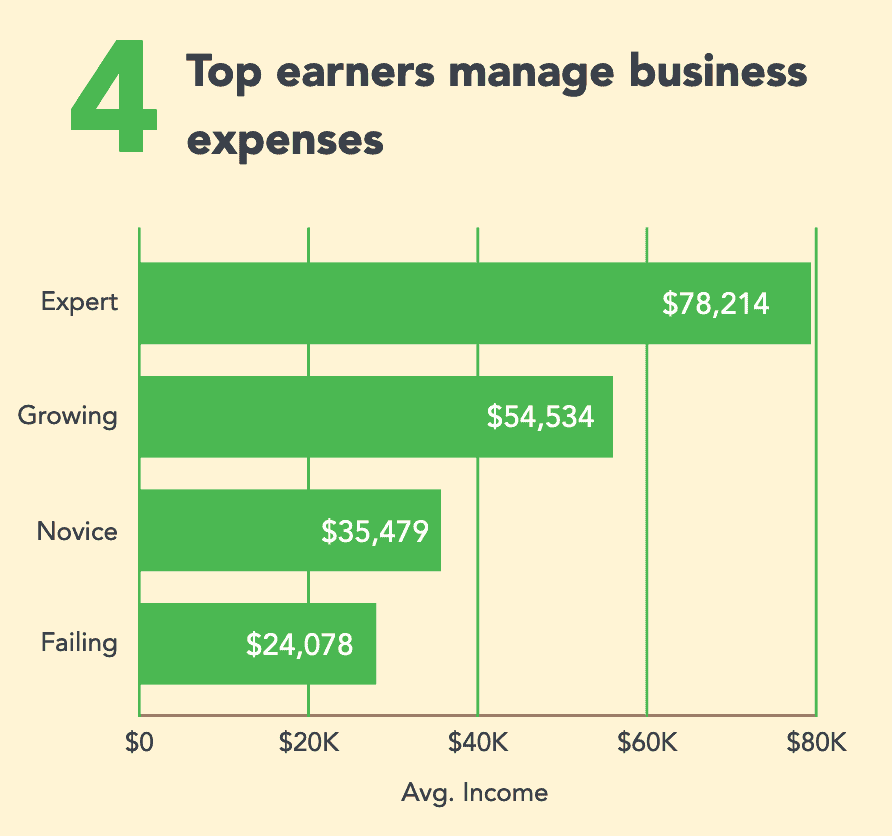 As a business owner, creating and sticking to a budget is critical. Whether you're budgeting for your business or wondering how you should allocate your earnings from real estate, budgeting is crucial to succeeding in a world of commission checks. While budgeting takes some skill and discipline, knowing how to manage your earnings and make your cash work for you will pay dividends in the long run.
"I make sure to cut impulse spending and try to focus on things that I really need or that I will really end up using." – Seth, real estate broker
Further Reading: For additional budgeting advice, check out our 3 Money Management Tips for New Real Estate Brokers.