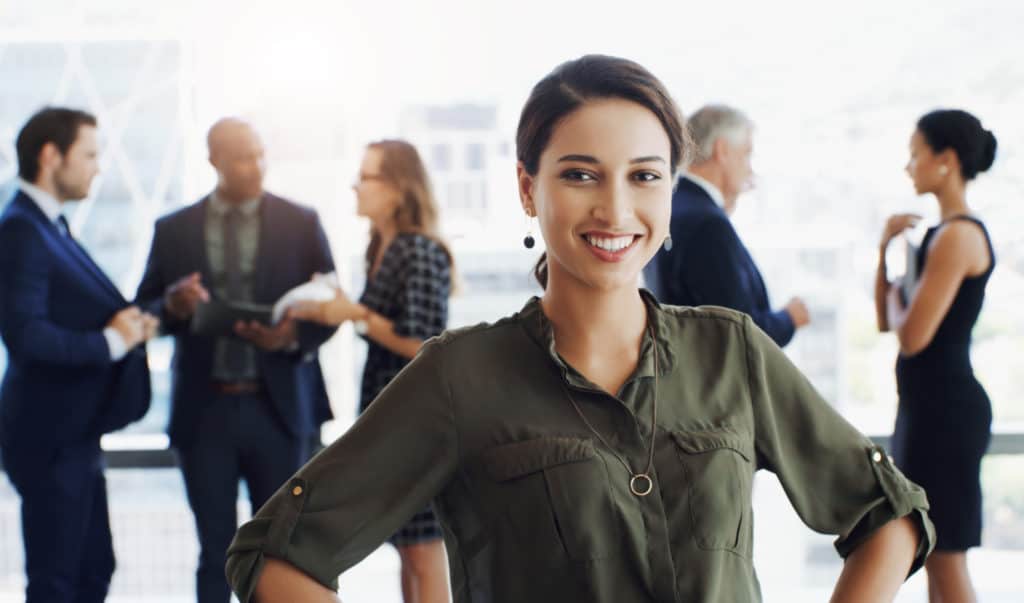 Your first year as a real estate broker will be filled with excitement, new challenges, and a wealth of new experiences. But it will also be filled with hard work. Your first year as a real estate broker officially starts once you've completed your pre-licensing coursework and passed your real estate exam. However, there are some preparations you can make in advance to ensure that you're navigating from the start with ease. Here are a few things to consider.
Find a real estate mentor for advice and guidance
Even though you've studied and passed your real estate license exam, there is still so much to learn about real estate. Each day is different from the last, and each transaction is unique. One of the best ways to learn and grow in the real estate business (and in any small business) is to have a mentor you can turn to for advice and guidance—someone who has been around the block a few times.
When interviewing brokerages, ask about their mentor program. You may also want to partner with an experienced broker-in-charge (BIC) who may need help managing their business. This type of hands-on training can be invaluable to your success.
Create a solid real estate business plan
Sitting down to create a solid business plan for how you're going to market yourself, grow your network, prospect, gain new clients, and close deals is something that you can start before you get your license. In fact, it's a great idea to start developing your real estate business plan as early as possible so you can hit the ground running once you've earned your license.
There are a lot of resources online for developing business plans, and your broker-in-charge can help you tailor it to your specific market and niche.
FREE GUIDE: Learn how to earn 5% more for every listing with this free guide.
Immerse yourself in your local real estate market
Learning your market is imperative to your success as a real estate professional. Immersing yourself means staying up-to-date on new listings, those that have recently closed, and those that are up-and-coming. It means knowing the neighborhoods, local eateries, and community events. It means being involved and being able to help your clients learn everything they need to know about living there.
Drive around and learn the streets and neighborhoods. Take part in open houses. Spend time analyzing local trends and statistics. Get involved in community organizations. As you get busier in your real estate career, you may have less time to do these things. Your first year as a real estate broker is a perfect time.
Develop strategies for real estate prospecting
Before you can sell your first house, you'll need to have a solid plan for attracting potential prospects. Experienced brokers have extensive spheres of influence that keep the leads rolling in with little effort. New brokers aren't always that lucky.
Take the time to develop strategies for prospecting. Will you cold call FSBO homes? Have you sent out emails or postcards to your previous business contacts letting them know you're in the business? Do you plan on developing a website or social media presence?
Outlining your strategies will not only keep you focused and accountable but also help you determine what's working and what's not as you start to grow during your first year.
Start networking right away during your first year as a real estate agent
Let your sphere of influence—friends, family, past colleagues—know that you're now a real estate broker. Join local professional organizations such as the Rotary Club or BNI, and use these as opportunities to grow your sphere.
Real estate is a relationship business, and the networking never stops. Start your first year as a real estate broker by developing a strong networking base. Then keep growing it year after year.
You're the key to your own success
Real estate is one of those unique careers where you literally are the key to your own success. There's no corporate ladder to climb and no glass ceiling. The effort and energy you put into the career are directly correlated with your success. Own your success by being mindful of these considerations during your first year as a real estate broker.