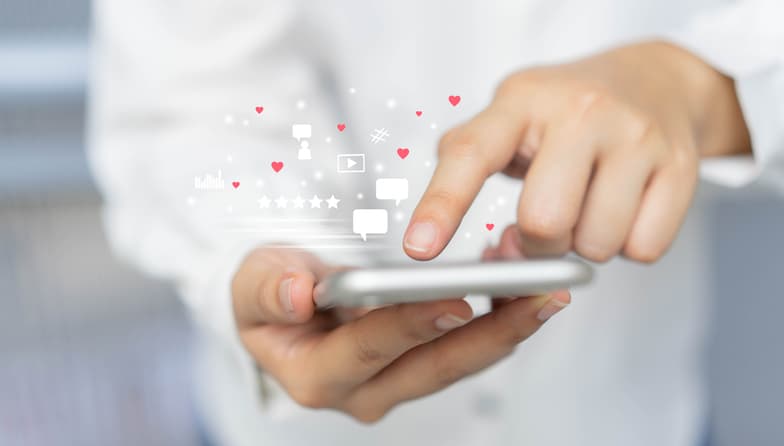 Social media for real estate brokers is not something you can overlook when it comes to marketing your North Carolina real estate business. If you have been neglecting your followers because you've run out of ideas about what to post, take a look at our list of 50 ideas for real estate social media content, including examples from North Carolina real estate pros.
Helpful social media posts
Avoid having the majority of your posts focused on direct selling; social media is about building relationships. Think about your audience of current and potential clients, and create content that is useful or helpful to them in some way.
Answer people's questions.
Provide a timely daily tip.
Share someone else's blog post that you found interesting and that you think would be useful to others.
Ask for new subscribers to your newsletter or blog. Give them a reason to sign up for your newsletter or blog, such as a free report.
Share posts in which people are looking for help—with jobs, with charitable organizations, or anything else where you could offer assistance.
Recommend a tool or resource you think your followers would find useful.
Publish a weekly round-up of must-read articles.
Generous social media posts
Posting thoughtful, generous content can be a nice way to connect with your followers and show them that you care.
Congratulate someone.
Send birthday or anniversary greetings.
Write about others.
Give something away for free. Give away reports, books, audios, or anything else that can be delivered electronically.
Comment on other's people's social media posts.
Share other people's social media posts.
Tag another Facebook page.
Post something supportive to people when they are having a rough day.
Say hello to someone you are following or someone who's following you.
Publicly thank someone.

Free Checklist: Earn 5% more for every listing with this simple checklist.
Interesting social media posts
Let's face it, when it comes to social media, you're competing with a lot of daily content. Try to generate social media posts that are interesting, engaging, or attention-grabbing in some way.
Post about and/or link to something newsworthy you have read.
Ask a provocative question to get the conversation going. Pose simple questions that your followers can answer quickly.
Ask a question, answer someone else's question, or reply to others who've asked you a question.
Make a prediction—about sports, politics, or anything that is happening in the world.
Share inspiring quotes.
Celebrate milestones in your company.
Take candid pictures of yourself or your office or workspace.
Write a recap of a typical day in the life of a real estate broker.
Post a video testimonial you have received.
Use a tool like PicMonkey to create a photo collage.
Entertaining social media posts
Everyone loves a good laugh! Here are some ideas for real estate social media posts that are likely to entertain your followers.
Share a joke.
Share a funny meme.
Post a fill-in-the-blank post. For example, "If I had $1 million I would (fill in the blank)."
Post random things that give insight into your personality, such as where you are having lunch or what you're doing this weekend.
Post a photo and ask your followers to come up with creative or funny captions.
Post a fact or fiction question, and let your followers guess which it is.
Share a funny or interesting anecdote from your life.
Post a funny or interesting commercial that will appeal to your followers.

Informative and locally-minded social media posts
Demonstrate your local market expertise by posting informative content about your town or specific neighborhoods within it—including things like local events, general real estate info, and the current state of your local North Carolina real estate market.
Do a mini-press release about an open house or event that is coming up.
Alert people to an event taking place that they might find interesting.
Post something factual about your local area.
Post a link to an informative post from your blog.
Describe how one of your real estate clients used your services.
Share new studies that would be of interest to your followers.
Share a recommendation for a local product or service.
Ask for a recommendation for a local product or service to get a discussion going.
Ask your followers to recommend restaurants and meals in your local area.
Repeat your most compelling posts from time to time. Just be sure to do it in moderation, and add a new comment.
Share new, relevant industry statistics.
Post an interesting infographic to your followers from a site such as Daily Infographic.
Share your tips on achieving a good work/life balance.
Use Google Alerts to keep abreast of the latest industry news, and share it with your followers.
For additional real estate social media insights, check out our post, 4 Expert Tips on Using Social Media to Generate Real Estate Leads.