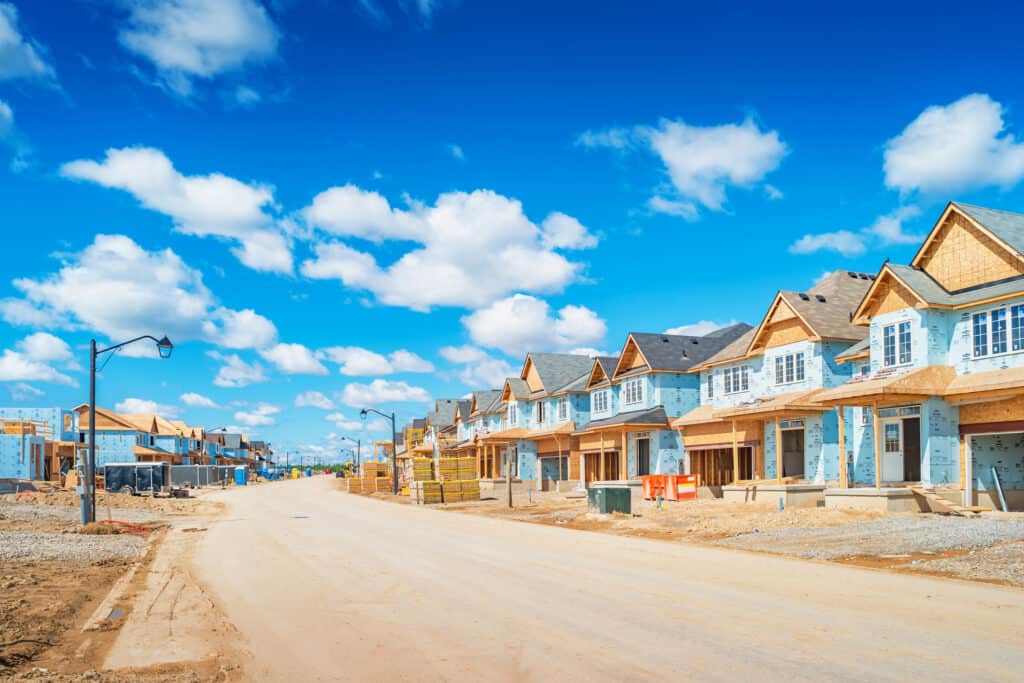 Any experienced real estate broker will say selling a new construction home is way different from selling an existing one. It can be very exciting for both the buyer and you, the North Carolina real estate broker, when the deal is closed on a new home. However, selling new construction is challenging and requires patience and perseverance. Here is what North Carolina real estate brokers need to know about new construction deals.
1. Selling new construction is an entirely different process
The process for selling new construction is distinct from a resale transaction. There are extra steps that are unique to this type of sale.
One of the first things real estate brokers should take note of is the builder contract. They have the responsibility to outline the buyer's rights outlined in the contract, including the deadline for the buyer's ability to terminate without forfeiture of deposit money.
Brokers also need to ask the builder about all the inclusions, financing options, and incentives that can be offered to secure the deal. They also need to know which features are in the basic home and which are the upgrades. Additionally, they need to analyze information shown in soil surveys, blueprints, and floor plans to lead the potential buyer into an informed decision.
2. Buyers need a real estate broker for a reason
For buyers, purchasing new construction can be intimidating. Often, they will deal with the builder's own sales broker. The buyers, in turn, need their own broker who will look after their best interests. Without one, they will be exposing themselves to a lot of risks with what is usually their most significant investment.
Most buyers wonder if they can use the services of a real estate broker when buying new construction in the first place. Thus, it is the broker's responsibility to inform buyers why they need a representative for this transaction. Brokers are there to ensure that buyers know vital details that can be easily overlooked or forgotten. It is also the real estate broker's job to ensure that custom features and upgrades are installed as agreed upon.
FREE GUIDE: Get real insights from real North Carolina real estate professionals in our free income guide report.
3. The builder's contract requires close analysis
As brokers get more experience in new construction projects, they may notice that the process is easier than resale transactions. There won't be a lot of negotiations over earnest money, deadlines, and post-inspection repairs. The key here is to analyze the wording of the builder's contract.
More often than not, these builder contracts may contain verbiage that favors the builder. It is good practice to ask the builder's salesperson to get a copy of the contract immediately. Knowing the contract by heart will help brokers explain its contents in simple terms to the buyers instead of just reading it on the spot. Pay attention to the deadlines and terms that buyers should be aware of.
For example, the broker should inform clients that builders will not change the materials and structural features when construction has started. Builders cannot deviate from the initial plans they submitted to obtain the building permit. There may also be terms regarding defects found during a walk-through. Most builder contracts would not let the client terminate the contract but, rather, let them fix the issue before the turnover.
4. Financing can be tricky for new construction projects
Financing can be tricky for new construction deals compared to resale transactions. Dealing with an unfinished home that can take months before it's ready poses a significant risk. If a buyer barely qualifies to purchase a home at the time of the contract, then they may not be able to buy it when mortgage rates increase. Mortgage lenders usually cannot lock in an interest rate for more than 90 days in advance.
It is the real estate broker's job to help clients make wise decisions when it comes to financing. If the client's debt-to-income ratio barely qualifies, the broker should suggest an alternative home that they can afford.
5. Real estate brokers should not back down from the challenge
Since selling a new construction project is different from the typical resale transaction, rookie real estate professionals may be afraid of stepping into this new territory. However, they should take on this challenge as it can be satisfying and fulfilling. Not only do brokers find buyers their dream home, but it can also provide them with additional inventory in times of low resale home transactions. As long as real estate brokers exercise due diligence in researching builders and visiting model homes, selling new construction properties can be rewarding.

About the author: Chris Woodard is the Co-Founder of Handle, where they build software that helps construction businesses get paid faster by automating the collection process of unpaid construction invoices.