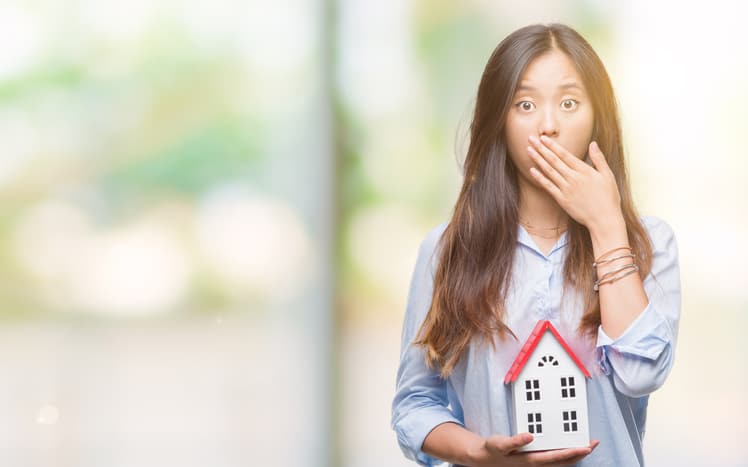 Congratulations! You've decided to pursue your North Carolina real estate license. As you embark on your real estate journey, consider the following list of five simple real estate licensing pitfalls to avoid. These are mistakes you can easily sidestep with just a little bit of preparation and awareness.
1. Choosing the wrong real estate school
If you enroll in a real estate school that is not recognized in your state, you'll waste time and money. That's why selecting the wrong real estate school is at the top of our list of real estate licensing pitfalls. Do your research and find a professional real estate licensing school, such as Superior School of Real Estate, that is ARELLO-accredited and recognized in the state of North Carolina. Many accredited real estate schools offer online pre-licensing courses that are designed to fit your schedule.
2. Not verifying state eligibility requirements
Every state has different eligibility requirements. To sit your exam, you'll need to meet age requirements, complete a background check, and take a certain number of pre-licensing credit hours. You also may need to purchase Errors & Omissions Insurance or have the sponsorship of a broker-in-charge. To avoid pitfalls, make sure you know the current licensing requirements laid out by the North Carolina Real Estate Commission.

Free Flashcards: Make studying for your exams fun and easy with these free downloadable flashcards.
3. Missing deadlines
Missing deadlines is one of the most common North Carolina real estate licensing pitfalls. Each state offers state licensing exams at different times. A testing center that is unaffiliated with your school will administer your exam. Therefore, you'll need to find out from the testing center what your deadlines are and what you need to do before you take the exam. That includes things like having your fingerprints and background check submitted to the licensing board. It also means knowing the date and application deadline of the next available exam. The frequency of available exams varies among North Carolina testing centers.
4. Skipping real estate exam prep
Real estate exam prep programs are not required as part of the pre-licensing coursework. However, they often give potential licensees the confidence they need to pass their exam on the first try. The best real estate exam prep programs are filled with state-specific study information, including example questions and practice exams.
CompuCram® is your "all-in-one" solution for North Carolina real estate exam prep. Learn more.
5. Signing on with the wrong broker-in-charge
Once you pass your state licensing exam, you'll need to sign on with a broker-in-charge. Your real estate brokerage will provide mentoring and guidance through your first years. Finding the right broker-in-charge is a primary key to successfully launching your career in real estate. To be sure a brokerage is right for you, ask yourself these questions:
Is the company culture right for you?
Does the brokerage offer you the kind of support you want?
Can you find an individual broker-in-charge there who can and will guide you during your first year in the business?
Does the real estate brokerage give you leads?
Does the brokerage have a market share big enough to provide you with business?
What is the commission split?
Avoid these five common real estate licensing pitfalls, and you'll be well on your way to starting a successful North Carolina real estate career.