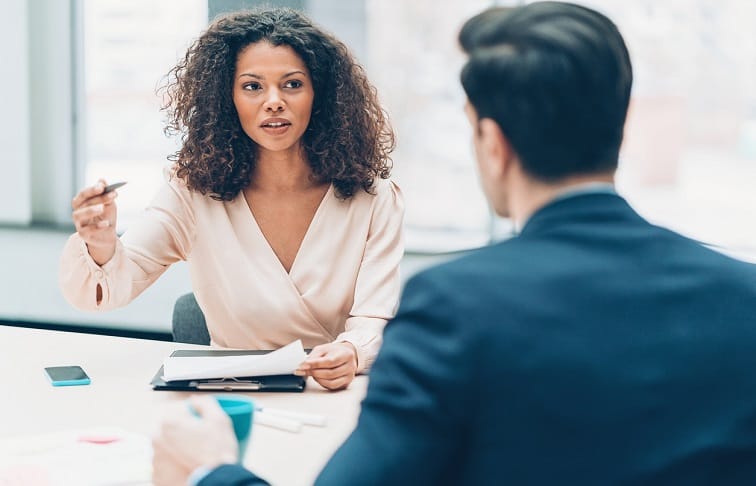 If you are planning to get your North Carolina real estate license, you may have already done a bit of research. In North Carolina, a real estate agent is actually a real estate broker; the two terms are often used interchangeably.
Essentially, newbies are provisional brokers, which is the entry-level title for new licensees. This means that although you are a real estate broker, you must be supervised by a broker-in-charge; you cannot operate independently. To remove the provisional status, you will have exactly 18 months from the date you receive your license to complete 90 hours of post-licensing education.
The broker-in-charge is the highest level of real estate licensure in North Carolina.
A primary key to success in real estate—besides implementing lucrative professional skills and strategies—is choosing the best real estate broker-in-charge with whom to work. Making this decision takes time and research. But it is one of the most critical choices you'll make at the advent of your real estate career.
Find a broker-in-charge who shares your work ethic, professionalism, and approach to the business. This will result in a comfortable and compatible work environment, whether you stay with that broker-in-charge for life or eventually branch out on your own.
Find a local broker-in-charge or company
Just as consumers shop around for the best property, you should do the same when pursuing the best real estate broker to work for. Examine and evaluate the brokerage firm's:
Interior and exterior amenities
Advertising and other marketing efforts
Website
Qualifying broker-in-charge
As you explore each aspect of the brokerage, keep notes to help you weigh the pros and cons of each firm you evaluate. This will help you make the best final decision.
Interested in getting your North Carolina broker's license? Download our free Career Kit to learn what a career in real estate is all about.
Weigh the interior and exterior amenities
Although you cannot always judge a book by its cover, you should not disregard the first impression created by the physical exterior and interior of each real estate firm. If the aesthetics and atmosphere of a facility do not attract you or make you feel comfortable, consumers might feel the same way.
Outside, inspect the firm's signs, entrances, parking options, and overall appearance. Also, consider the location and neighborhood. What is the size of the firm? There are advantages and disadvantages to affiliating with small one-person shops, large establishments, and every size in between.
Inside, examine the level of cleanliness and arrangement of workspaces and offices. Is the foyer welcoming, uncluttered, and comfortable? Are there easily accessible private or semi-private areas in which to discuss customer needs and/or explain and sign contracts? What is the noise level? Are you greeted immediately upon walking in the door? Imagine you are a consumer walking in for the first time; if nobody takes the time to greet you, imagine how potential clients will be treated.
Find out about advertising and marketing efforts
Check out the way the brokerage promotes itself locally through real estate publications, newspapers, billboards, and even radio and television spots.
The real estate company's online presence is also significant. Websites provide you with more in-depth information about the brokerage, including its history, professional affiliations, mission statement, awards, sponsorships, and staff. In addition to examining the information available, you'll also want to determine if the site is user-friendly. A well-organized site with an appealing design will attract the public. Listings with current data, quality photos, and an option for virtual tours will keep them there. More importantly, the best real estate websites encourage consumers to contact the firm and establish business relationships with its licensees, including you if you decide to affiliate with them.
Meeting with the broker-in-charge
If you have an overall positive impression of the company's location, office building, marketing efforts, and website, you should also schedule an interview with the broker-in-charge before making a final decision. A one-on-one interview serves the following purposes:
You can get to know the professional you might work with
You can evaluate his or her work ethic and professional compatibility
You can ask additional questions about the company
These are the questions you should be asking:
How will you be compensated (commission split, salary, retainer fees, bonuses, etc.)?
What additional benefits are provided, if any?
What are the broker/company's professional affiliations in terms of local boards, multiple listing services, and real estate organizations?
What are the firm's policies on part-time work and relocation?
What are the office policies and code of ethics? Are they fair and easy to understand?
What do the initiation and training programs consist of?
What are the company's market share and affiliate income range?
What is the firm's errors and omissions insurance policy?
What other professional activities is the firm involved in, such as construction, property appraisal, and managing rentals?
What resources will you be provided to perform your duties?
Which of those resources must you pay for?
Will you be a regular employee or an independent contractor?
Make your final decision on a North Carolina broker-in-charge
Let's examine a few of the more significant questions in-depth. Your discoveries will be the key to determining the best real estate broker to work for and deciding on your professional home.
Free Report: Are you maximizing your earning potential in real estate? Download our free North Carolina Real Estate Income Report to learn how top earners in North Carolina achieve sustained success.
What is the company's market share and affiliate income range?
You might feel uncomfortable about asking for this kind of financial information up front. But it is imperative that you know how this broker-in-charge performs against the competition. Ethical brokers-in-charge will not disclose specific names and annual compensation amounts. But it is reasonable for you to request a general income range and the firm's market share percentage, which fiscally responsible businesses keep on file.
Will you be a regular employee or an independent contractor?
Real estate salespersons and associate brokers can affiliate with a broker as either an employee or independent contractor, as defined by the Internal Revenue Service Code. There are pros and cons to each.
Employees usually receive regular salaries, share the Medicare/Social Security tax burden with their employers, and are provided benefits—such as health insurance and perhaps stock options and retirement funds. However, their employers have more direct control of how, when, and where these affiliates perform their professional duties.
According to the National Association of REALTORS®, ninety percent of licensees are independent contractors. Most firms prefer to hire independent contractors because compensation and tax requirements are simpler and because they save money on benefits. Although contractors are fully responsible for their income taxes and receive no benefits, they are able to claim business deductions that regular employees cannot. There is also increased flexibility regarding the "when" and "where" aspects of their professional tasks. For example, floor duty is required of employees but is technically an option for independent contractors.
How will you be compensated?
This question is directly related to how you affiliate with the broker-in-charge. Usually, employees receive regular weekly, biweekly, or monthly salary checks, while independent contractors are paid through commission splits whenever they close a real estate transaction. All brokers-in-charge have distinct policies on how commissions will be divided. Ask for a copy of this policy during your interview.
If the figures seem lower than other firms, consider the following:
This split may increase in your favor as you advance and become more successful.
The firm may pay for a larger share of your expenses and supplies.
You may benefit from incentive and bonus pay based on your performance.
What do initiation and training programs consist of?
Knowing how brokers recruit, initiate, and train their licensed salespeople is also important. For example, do they hire more affiliates than they need, rush their training, and throw them into the marketplace with a "survival of the fittest" mentality? Or is their approach more professional? Marks of a good initiation and training curriculum include:
Partnering you with a seasoned broker as a mentor
Giving you adequate access to the broker-in-charge in case questions or sticky situations arise
Providing training sessions designed to help you succeed
What resources will you receive to perform your professional duties?
Find out what tools the broker-in-charge will provide. Some brokers-in-charge offer different levels of workspace, from a shared desk to a private office, for different licensees. This may depend on such factors as annual sales, seniority, and license type (salesperson or broker). Are these and other resources spelled out in the office policy manual? If so, ask for a copy of it.
If you are an independent contractor, expect to pay for all or most of your office expenses. This includes desk/cubicle/office rental, individual publicity, postage costs, long-distance phone charges, and more.
What are the broker-in-charge's professional affiliations?
The firm's current memberships and affiliations affect its professional reputation and standing, and therefore yours if you choose to join the team. Most brokers-in-charge are part of a local real estate board and multiple listing service (MLS). An MLS is a cooperative effort between brokers in a specific geographic region who combine their listings for mutual financial and marketing benefits. The MLS allows them to expand their presence and sphere of influence throughout their area.
It is also a point in the broker-in-charge's favor if he or she belongs to a professional real estate organization, such as the National Association of REALTORS® (NAR) or the National Association of Real Estate Brokers, Inc. NAR, for example, boasts nearly 1.1 billion members and is renowned for its high professional and ethical standards.
What is the firm's errors and omissions insurance policy?
Does the real estate firm carry errors and omissions (E&O) insurance?
Errors and omissions (E&O) insurance protects real estate firms, escrow businesses, and their staff members from liability in cases of negligence or incidents in which errors are made in spite of all effort to act in a legal, ethical, and appropriate manner. E&O insurance does not cover fraudulent acts, and most policies also exclude transactions involving property owned personally by licensees or the company. However, it does cover honest mistakes that may be made in the course of day-to-day business.
Find the best broker-in-charge to affiliate with by getting the answers to these questions. Shop around and weigh the responses you get. The broker-in-charge you decide to work with can be one of the keys to your success as a North Carolina real estate broker.
Thinking about starting a real estate career?
Superior has helped more new agents pass the North Carolina real estate licensing exam on the first attempt than any other school in North Carolina. Attend one of our career nights, read the Superior Plan, and take our 75-hour pre-licensing course (North Carolina Real Estate Commission approved) to kick start your real estate career.