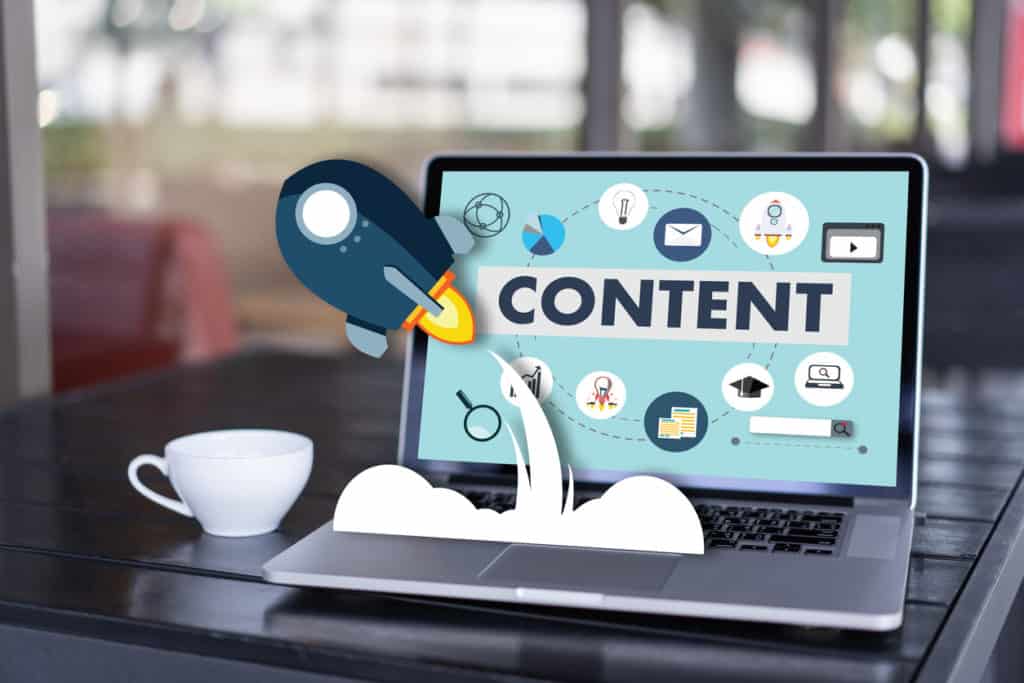 Writing a real estate blog is a great way for North Carolina real estate professionals to build their brand and engage with local audiences. With blogging becoming increasingly accessible due to online platforms such as WordPress, Wix, and Tumblr, anyone has the ability to build an online presence. However, writing high-quality posts for real estate blogs that are both informative and entertaining is easier said than done.
Not sure how to get started? We've gathered five tips for writing the best real estate blogs in North Carolina.
1. Research keywords applicable to your niche and location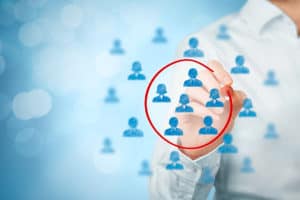 Get into the mind of your customer. Ask yourself, "If I was about to buy (or sell) a home in North Carolina, why would I choose me as a broker?" How can people find you? Do you have any specialties?
If you're putting hard work into your real estate blog posts, you want people to actually read them. Google indexes pages based on their authority, which is determined by a number of factors – like how many other pages are linking to you and how many keywords are relevant to that search term. Below is an example of how to find the best keywords to your niche and location for free, and how to properly integrate them for optimal results. You can get a lot more advanced with this, but here's a very basic strategy to get you started.
Create a "seed list" of keywords
You want to create a seed list of keywords related to whatever your customers are searching. Chances are they're searching something like, "best realtors in Asheville," or "cheap houses in Raleigh." If you're starting a real estate blog in North Carolina, you want to be ranking on the first page for those keywords.
Make a list of topics that your specific audience might search on the internet. For real estate blogging, this list could include the theme of any article you've written, from tips for success within real estate to specifics of buying or selling a home in your area.
Once you have that list, start typing them into a search engine like Google or YouTube and check for the suggested phrases that pop up automatically. These phrases are commonly searched and are therefore good keywords to include in your blog post. You could also use a service like SEMRush if you want to utilize search volume and other valuable metrics to help you create your list.
Include these keywords as much as possible in your post – but make sure that your post is still chock-full of value. You want to include the phrase in the first 150 words, as Google tends to reward posts with keywords at the beginning. (Scroll up and look for our phrase: "writing the best real estate blogs in North Carolina"). The title is also an important opportunity to optimize your post, so include your keywords there as well.
Use common sense
However, if you go overboard and incorporate keywords just for the sake of it ("keyword stuffing"), Google may penalize your page. In this way, the art of SEO is really about two things:
Make sure you're writing posts that are relevant to your audience.

Make sure you're writing posts that Google's algorithm favors.
Our advice? Use your common sense. Search engine optimization – despite its complicated name – is probably the simplest and most straightforward concept in all of blogging. Make sure you write something that someone actually wants to read and Google will reward you for it.
Let's look at some other SEO tips that will help you get started.
2. Write blog posts optimized for SEO
You might be wondering exactly what "SEO" is. SEO is basically a measurement system for the relevancy of different articles online. The internet is saturated with real estate articles, so optimizing your post with SEO in mind can make yours rise to the top of Google's search results. Here are some tips for getting your real estate blog posts in front of the right eyes:
Consider the intent of your readers — write something that's going to be relevant to them and make them want to keep reading.

Make sure your tips are helpful and actionable.

Include

appropriate linking

. You'll want to link to other authoritative sites that are writing about similar content.

Stay up-to-date on the best length for articles, which is currently at or above 1,000 words.

You can stay up-to-date on the best length for SEO optimization by searching the phrase, "best word count for SEO optimization" and browsing recent posts. This is just a beginner's overview of SEO best practices, but if you're interested in these topics you can get much more in-depth.
3. Keep the tone casual
People generally like posts that feel like friendly advice. They don't like reading technical manuals, for the most part. Keep that in mind when you're editing. It's okay to include a little bit of humor in your writing, and your audience will likely appreciate a blog with a warm touch.
The most important thing to remember is that you want to keep people engaged with your content. Write in a way that your audience will understand. Make them want to keep coming back because you're so clear and helpful.
4. Share your blog posts through your newsletter and social media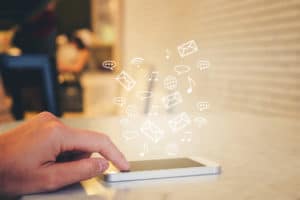 Once you have your blog post written, a great way to maximize the impact is to share it across your other platforms for communication online. This includes a weekly e-newsletter and social media channels. Starting a blog and building a community online is important, and connecting the different platforms only strengthens that community.
5. Use visuals when sharing your blog posts
When sharing a new blog post on social media, it's typically a good idea to avoid walls of text. For example, let's say that you have a real estate investing blog. Post a visually appealing picture of the post's subject and link to the full article. Try to avoid social posts that are just a screenshot of your real estate articles as text doesn't usually transfer well onto platforms like Instagram.
Ideas for North Carolina real estate blogs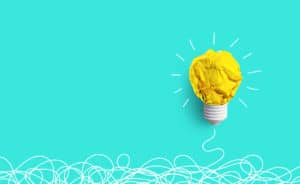 There's no right or wrong way to start a real estate blog in North Carolina, but the more specific you are with your intended audience, the better. Are you writing real estate articles for other real estate professionals? Are you creating a real estate investing blog for potential clients? Whether your blog will focus on local tips for your surrounding real estate market or offer insight into the specifics of staging a house, targeting the right audience to position your blog is key.
Not sure what your blog will be about? Here are some ideas for real estate blogs:
Luxury real estate blog

How to flip a house blog

Shabby chic blog

Home staging blog

Regional real estate blog

Lifestyle blog for target demographic

Interior design blog

Tech in real estate blog

International real estate blog

Destination property blog

Family-oriented real estate blog

Advice blog for aspiring real estate agents

Suburban home blog

Specialty real estate blog for a niche audience
Should you make a real estate investing blog?
Real estate investing blogs are one of the most popular niches within the larger industry, and it seems like many real estate professionals gravitate toward making investing their number one topic. When deciding whether to focus your blog on investing, consider the following pros and cons.
Pros:
Potential for a large following if you execute the concept well

Attracts an educated, affluent audience

Will likely be met with opinionated responses, both positive and negative
Cons:
Can be difficult to compete with existing successful blogs

Narrows audience

Requires specific and thorough knowledge of the field for success
Popular real estate blogs
Need more inspiration? Check out the following successful real estate blogs to help you get fired up about your own: 
Looking for inspiration specific to North Carolina? We've compiled a list of the best real estate blogs in North Carolina for you to learn from:
Now that you know how to write an effective blog for your North Carolina real estate business, the only thing left to do is put pen to paper. Happy writing!
Get more in-depth marketing and sales resources in our continuing education courses. Click here to see our current offerings!