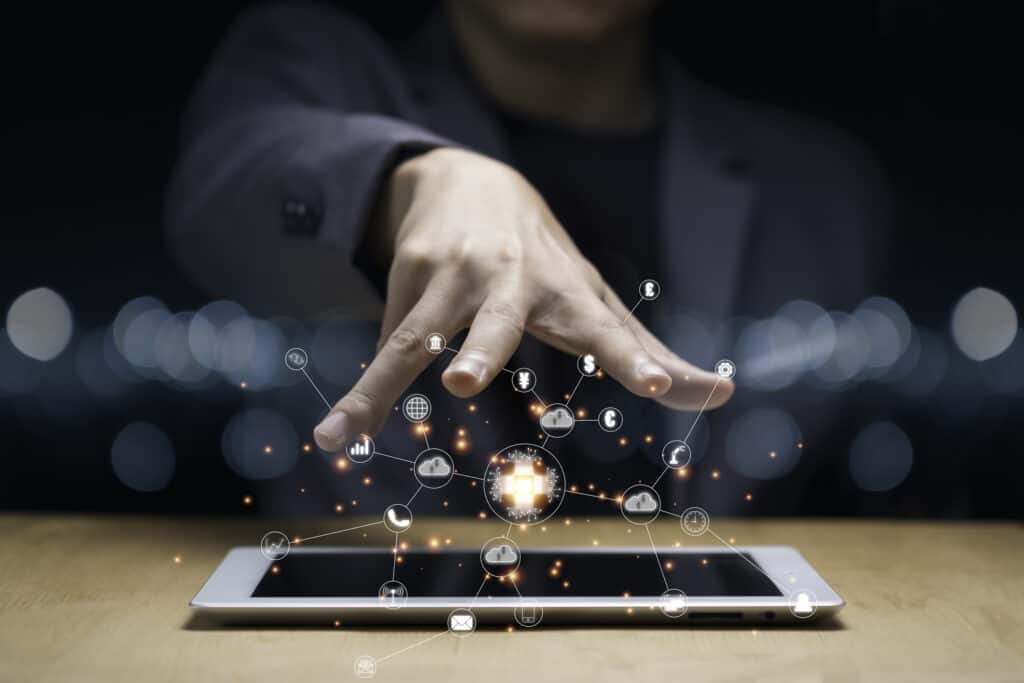 Technology is changing the way brokers market to and engage with their clients. Keep reading to learn about six real estate technology tools you can use to expand your business—and ensure your clients enjoy the best experience possible.
1. Circleback
Keeping track of contacts is critical for running a successful real estate business. Circleback is a top new app that enables agents to keep their contact list clean and organized. The app makes sure that your contacts are always updated with the latest and most accurate information. Having access to the people you need when you need them is paramount in the world of real estate, and Circleback addresses this core issue holistically. There are a variety of plans available, with the most basic plan offered for free, and other plans currently priced at $49, $149, and $249, depending on the features.
2. Boomerang for Gmail
If you use Gmail to communicate with your clients and prospects, Boomerang helps you stay on top of those emails. This scheduling tool lets you control when your emails are sent. It also reminds you when it's time to follow up with a client or prospect. If your recipient doesn't respond in a certain amount of time, Boomerang will put your email back into your inbox so you know to follow up again. There is no charge for the basic plan, but adding more bells and whistles will run you up to $49 per month.
3. Zurple
If you want to go beyond print ads, postcards, Zillow, and Trulia to collect real estate leads, services like Zurple help connect you with prospective buyers by drawing traffic to your website with pay-per-click search engine advertising. Zurple helps generate more real estate leads online. Plus, it follows up with leads you are already getting from Zillow.
What ultimately makes Zurple unique is its targeted emailing, which is turn-key and automated, requiring no setup or maintenance or your end. It sends highly personalized messages based on your lead's browsing history and home preferences. The cost for Zurple starts at $349 per month (plus your chosen budget for Google Ads).
Free Guide: Learn how to earn 5% more for every listing with this free and easy-to-follow guide.
4. Hyperlapse
People are busy, and setting up a time to view homes can be tough. Enter Hyperlapse, a tool that enables real estate brokers to create highly polished time-lapse videos on your iPhone. The videos can be used to create short, impactful neighborhood and property tours­—perfect for introducing potential buyers to a new property or as a recap of a previous tour. This app is available for free on both iPhone and Android.
5. VocalReferences
As a real estate broker, your entire business depends on your reputation. Most potential clients will conduct an internet search before working with you, so it's important that you have a solid online reputation. With VocalReferences, you can record the testimonials and reviews of your previous clients, upload them to your website, and share them across a broad spectrum of platforms. The free plan won't cost you anything, but basic and premium plans cost up to $20.83 each month.
6. Evernote
Evernote helps users organize, store, and share information in one spot. It syncs across a number of devices, so you can use it on your tablet and phone when you're on-site, and your desktop when you're in the office. It stores emails, images, audio files, and clips from websites for reference later—with everything in the same place. Other uses for Evernote include communications, tracking, networking, and real estate marketing. You can use the basic plan for free, or you can upgrade to an account with more space and features for either $34.99 or $69.99 annually.