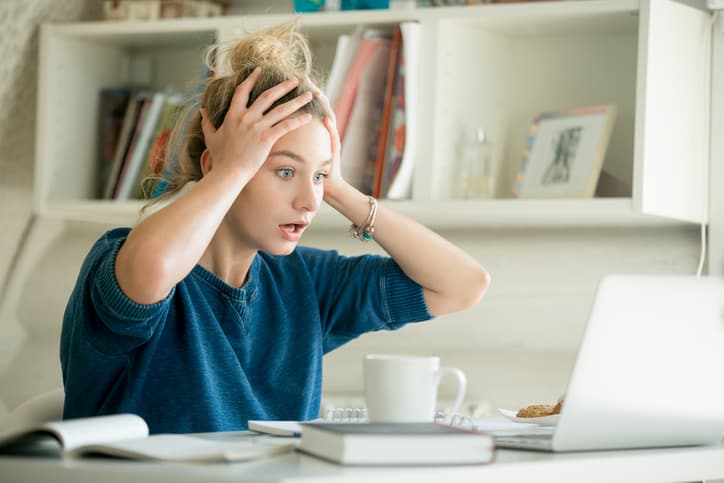 Technology is supposed to make everything easier, and yet it is often the source of so many problems. As a North Carolina real estate broker, you can't do your job without relying on real estate technology to some degree. However, you do have to be extra careful when you use it. Convenience often comes with a price, as these examples will attest. Here are six ways technology can hurt—or even ruin—your real estate business.
1. Clients demand instant gratification
Everything moves at lightning speed these days, and technology has made us all hungry for instant gratification. Potential clients can find properties and then reach out to you literally with the push of a button. If you don't respond quickly enough for their tastes, they'll move on to the next broker quickly.
Takeaway: If you aren't prepared to respond to all the new client inquiries, incoming showing requests, and current client communication, your real estate business will be in serious trouble.
2. Bad photos can hurt your real estate business
Photos really are worth a thousand words (or more). With so many online real estate portals beckoning potential clients, pictures are everything. Today's buyer expects to browse through many well-done photos before deciding which houses to view. It is important that brokers rely on professional photographers to ensure that properties are shown in their best light to make a good first impression.
Takeaway:  If you can't afford to hire a professional photographer for each listing, it may be time to invest in a quality camera and some photography lessons.
3. Your online reputation lasts forever (or at least a really long time)
No doubt social media and online marketing are critical to your real estate success in today's digital-crazed world. Still, when your life is an open book online, the story you tell can hurt your real estate business. Posting content that's insensitive, or even liking inappropriate statements and photos by others, can make you look bad. Likewise, any negative online reviews or comments posted about you or your business will cause people to think twice before contacting you.
Takeaway: Be very careful about your social media activity. Make sure that anything you post, share, or like is content you'd be fine sharing with potential clients. Better yet, only share content that will add value to your real estate business.
Additionally, make sure that you aren't ignoring or deleting negative comments. Always address even the worst comments with a positive attitude and with the goal of improving the situation. You may not change the complainer's mind, but at least the other people "watching" will see that you tried to rectify the situation.
4. Over-reliance on real estate technology can lead to big problems
Many real estate professionals are using programs and applications that quicken the process. For example, brokers commonly use electronic signatures for convenience and to speed up closings. However, if you're not careful, the convenience of it can really come back to bite you. For example, if there's a change in the sales contract and the document fails to save correctly, this can cause big problems at closing.
Takeaway: Don't rely on real estate technology too much. If you want your business to run smoothly, you still need to be diligent and check everything multiple times.
5. Easy usually comes with a catch
Setting up automatic listings is a really easy way for you to share properties with your real estate clients. Clients, too, will often set up their own automatic listings to make sure that they don't miss properties. However, the more properties that they are aware of, the more they want to view. And that can be problematic for your real estate business in terms of time management. First-time buyers in particular may want to schedule 20 to 30+ showings.
Takeaway: With great convenience comes great responsibility. Expect more clients, more showings, more questions—and be prepared to manage it all. Additionally, remember to remove clients from receiving automated property updates once they're officially under contract.
6. Zillow and other sites can really complicate matters
Websites such as Zillow and Trulia have continued to grow in popularity in recent years. You can bet many—if not most—of your clients are checking those websites out before and during the time they work with you.
The problem is that much of the information on these sites is outdated or inaccurate. Clients may browse Zillow and find a home they really like that's in their price range, but all too often it turns out that property has already been sold.
Takeaway: Familiarize yourself with Zillow and other sites, because that is what North Carolina real estate customers will likely be using. However, be prepared to address misleading information that could get clients' hopes up.
As with everything in life, using real estate technology comes with its pros and cons. The key is to use it to improve how you work—not let it do the work for you.