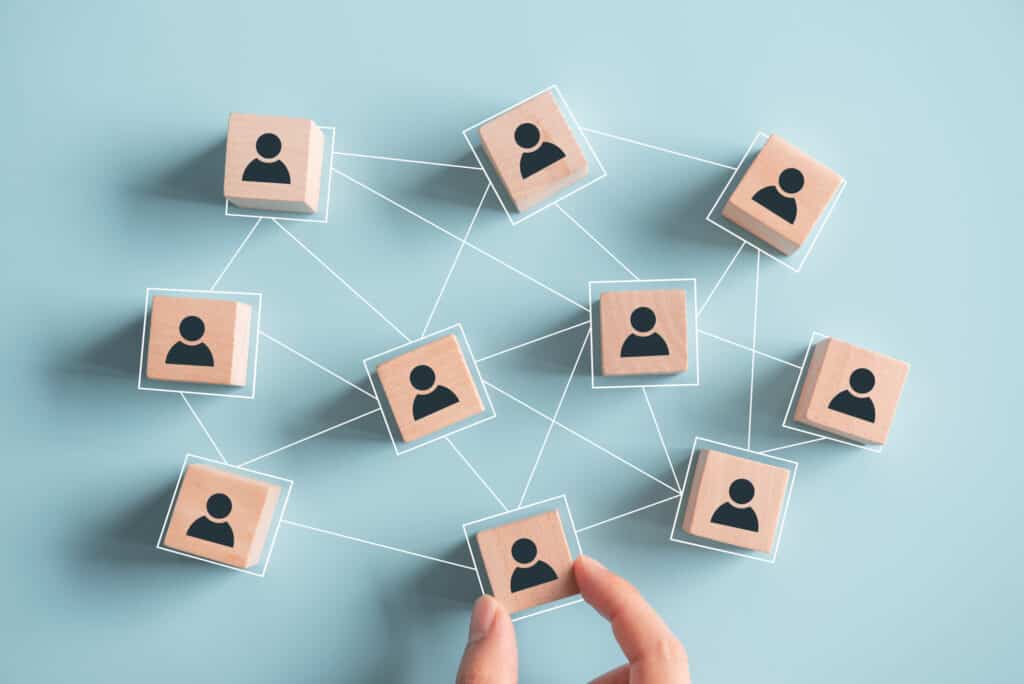 Generating real estate leads online is a daunting task for many North Carolina real estate brokers who may not know where to begin. When it comes to finding leads and bringing in new business, online technology is a fantastic tool. In this article, we bring you seven actionable ways you can start to generate North Carolina real estate leads today.
1. Real estate website
At Raleigh Realty, our website generates over 30,000 web visitors a month and often ranks above the national billion-dollar companies like Zillow, Trulia, and REALTOR.com for a lot of popular searches. See the image below for an example of a new home that just hit the market.
Your real estate website is the foundation of your online lead generation. It's an opportunity for you to provide value and offer your web visitors a chance to interact with your brand. Your website is not an opportunity for you to talk about how great you are as a real estate broker. This is where many brokers make a mistake. Consumers don't care about how great you are; they care about how much you can help them.
Your website is an opportunity for you to provide value to consumers who have specific needs. Whether it's searching homes for sale online, finding information on neighborhoods/schools, or simply getting advice on how to buy/sell homes.
2. Real estate blog
Building an online lead generation strategy is very similar to building a house. If your real estate website is your foundation, then your blog is the framing. Your blog has the potential to be a big-time web traffic generator. It gives you the ability to help North Carolina real estate prospects who are searching the web for information. For instance, we write articles that give local information about living in Raleigh, the best neighborhoods to check out, etc. On the flip side, we write articles that give general buying information, such as "10 Steps to Buying a Home." Both types of articles serve a purpose.
One of the reasons blogging is so important is that it will help raise your overall domain authority. Your blog will be the vertical that helps your website to be seen as an authority online.
3. SEO
There are a million people out there claiming to be SEO gurus, and yet only 10 websites will actually show up on page 1. Do your homework on the people you ask for real estate SEO advice. For my real estate company to generate leads online, we recognized "homes for sale Raleigh NC" as the top keyword search (4,400/monthly). Right now we are sitting in the 7th spot, and working our way toward the top of the search engine results pages (SERPs).
Some searches will bring high volume, and some searches will bring lower volumes but a higher propensity to buy. For instance, "best real estate agent in Raleigh, NC" is not a search that brings in a ton of search-traffic volume, but it does bring in a lot of people with a direct need for our services because they are actively shopping for the "best real estate agent."

4. Social media
Your content is only as good as the number of people who engage with it. One of the most important ways to promote the content you create—whether it's written, visual, audio, or video—is via social media. This means you need to be actively engaging on social channels and working toward building a following.
Most of my time is spent on content creation, managing my website, or working with clients. This leaves very little time for social media, which is the excuse many real estate brokers have. Fortunately, social media is something you can master using processes and systems. A tool like Buffer can help you set up your posts throughout the day. All social media apps work on mobile devices, so if you have time between appointments, you should be actively contributing to the conversations online.
Influencer outreach is a great way to help you explode on social media. Connect with Raleigh Realty on all the social media channels, and you can see how I engage with other influencers.
5. Video content
Video is the ultimate form of content, engagement, and conversion. Do you want to generate North Carolina real estate leads? Create hundreds of videos and post them everywhere, then watch how you will explode with growth. If you take the most popular blogs in real estate and turn them into short, well-produced videos, you are going to generate a lot of fans!
Set up a YouTube channel, because YouTube is the second-most popular search platform after Google. Make sure you are using Facebook Ads to blast your message. And if you want to take that one step further, you can re-target specific people who were already on your website using Facebook Pixels.
How do you set up Facebook Pixels for your real estate website? It's easy. Go to Facebook Ads, find your re-targeting pixels code, and insert it into the header of your website. This should not take you more than 15 minutes. If it does, ask your web provider for help.
Free Guide: Learn how you can increase your earning potential and career satisfaction in this free guide.
6. Facebook re-targeting
What a lot of people don't understand is just how great the return on investment (ROI) is on Facebook ads. Combine that with the fact you can re-target people who have shown an interest, and the potential is amazing. There is only so much room in people's News Feeds, and the prices per engagement will not be this low for very long. Facebook ads are similar to Google Pay-Per-Click, which once had the greatest ROI of any form of digital marketing. Pay-Per-Click ads still work great, but they're not as affordable as they once were before larger companies started buying into the space.
If you're going to generate real estate leads online, you need to focus on Facebook. You can create a million-dollar business based on Facebook leads alone. There are plenty of people who aren't even using Facebook Ads and crushing it with just their network alone.
7. Influencer marketing
One way you can grow your business is to form connections with big-time influencers in the industry. For myself, I connected with 50+ real estate professionals who were focused on their online presence. We help one another with social media (likes, comments, shares, etc.). By sharing one another's work, we are building our audiences exponentially.
You will want to tap into this form of marketing as well since it can help you explode on social media. Once you explode on social media, everything else falls into place because you're gaining social value, which has both direct and indirect benefits in terms of your ability to generate real estate leads through digital marketing.
Use the seven tactics outlined above to generate North Carolina real estate leads and begin growing your business today.

About the author
Ryan Fitzgerald is the owner of Raleigh Realty and an experienced RealtorⓇ in the Raleigh-Durham area of North Carolina. Sharing his real estate experiences to help buyers, sellers, and other agents is something Ryan enjoys doing. Connect with Raleigh Realty on social media to keep the conversation going!