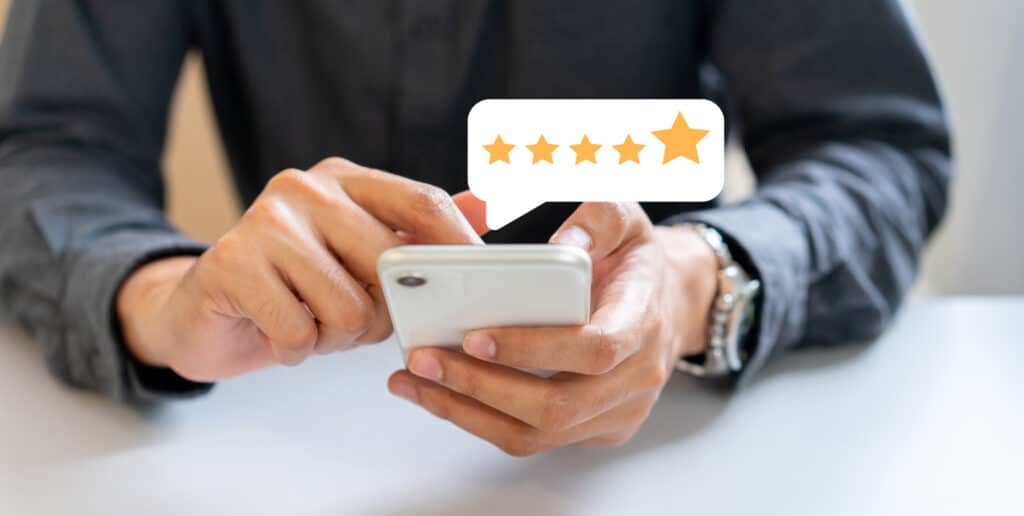 Just as dark is the absence of light, bad customer service in real estate is the lack of something extra. Real estate brokers seldom commit blatant errors in their customer service delivery. Rather, their mistakes are of omission: neglecting to provide the little extras, to follow up, to be mindful.
Building a real estate operation is all about relationships—and referrals. Getting good word-of-mouth is crucial. If you don't give outstanding customer service, maybe your clients won't complain to their friends and associates about it—but they won't tell them how great you are to work with, either. Not getting talked about at all will be just as bad for your business, in the long run, as being discussed negatively. The cost can be great in terms of your bottom line.
Avoid bad customer service in real estate by paying attention to the details
Different real estate brokers have different techniques for establishing themselves as a byword for good service in their respective markets, but they all seem to agree that bad customer service boils down to paying insufficient attention to the individual client. A client who feels that you're inattentive will fire you and go elsewhere—and will tell other potential clients that you're a "do-nothing." To avoid that label is fairly simple—but it means putting in longer hours and keeping each client in your thoughts.
FREE GUIDE: Learn how to earn 5% more for each listing with this simple and easy-to-follow checklist.
Make sure your clients never feel neglected
Barbara Fox, founder and CEO of Fox Residential Group, which specializes in luxury apartments in New York City, says that the only customer service mistake she's ever made (and probably still does, at times, she admits) is a lack of attention to the client.
"I'm stretched thin, and sometimes something slips through the cracks, but the mistake I try never to make is lack of follow-up," she says. "You're only a client's broker as long as you're in her face, as long as she knows that you're working on her case. Once you stop being attentive, they'll move on to someone else. If they're actively looking to buy or sell, you should be on it every day, being as persistent as they need you to be."
Fox agrees with Myers that failure to put information into context for the client is bad customer service in real estate. Buyers don't always know what they want, she notes; frequently they think they want something that they don't really want.
"You have to work with the boundaries of reality," she says. "You show them what they think they want, and they usually get disillusioned. You subtly, maybe without even speaking, veer them off to something else. One client wanted a particular neighborhood; no other would do. But there was nothing there that would suit her. I asked her to look at a property in another neighborhood; she refused. I said, 'Humor me.' She bought the property.
"You know when you lose a client, and you should be astute enough to figure out why."
Be mindful of the small details with your real estate clients
Faith Hope Consolo, chairman of Prudential Douglas Elliman's retail leasing and sales division (New York City) specializes in leasing luxury shops and fine restaurants: businesses that live and die by the quality of their service. She agrees with Myers that mindfulness is probably the overall key to excellent service; the absence of it can kill your business.
"How many times will a potential client walk into an establishment to be ignored or accosted, or over-promised or lied to?" she asks. "The answer is once, and never again. There's a world of choice out there, and the customer will go elsewhere if you don't behave.
"As for how we treat the clients in our office, the short answer is very, very well. We send small gifts to people we meet, bigger gifts to people with whom we've done successful deals. We follow through with cards to everyone: for their new babies, weddings, and even their family funerals.
"In commercial real estate, like any other service business, it's the overzealous and pushy who lose the deal before they've even begun. What we do is consultative sales, meaning that we spend a lot of time understanding the client's business, helping to guide them to the right locations, and then to work through the deal based on the elements that are most important to their business. That takes a long time.
"But most brokers' service is perfunctory at best or totally incompetent at worst, so it's surprisingly easy to shine in this business. There's enormous scope for kindness, follow-through, and thoughtfulness in the corporate world." And that, in a nutshell, is the best way to avoid bad customer service in real estate.