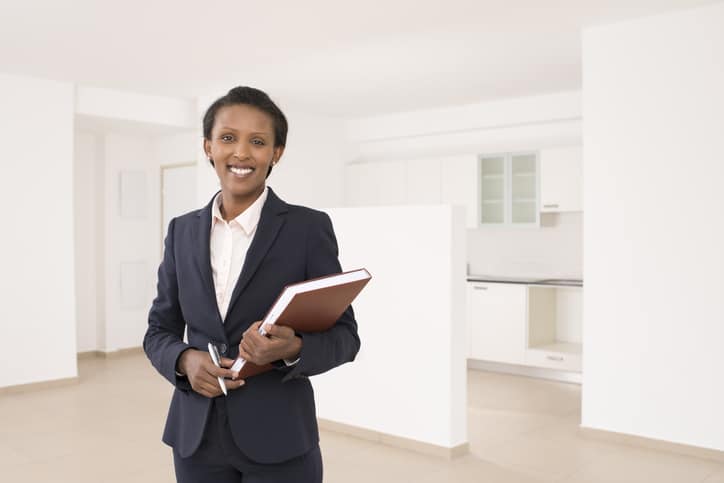 New North Carolina real estate brokers can often get caught up in the myriad of details that go into entering this profession. There are courses to take and tests to pass to become licensed. You need to decide on a broker-in-charge to help you get your career off the ground. You need to make business decisions as far as building your website and setting up an office. You need to find clients. And, finally, another important step that you'll want to take early on in your career is creating your personal real estate brand.
Your real estate brand is a reflection of you—your unique qualities and values. It's not just a matter of coming up with a color scheme or logo; it's an opportunity to convey a sense of who you are to your clients. Here's how to define and create a personal real estate brand that is uniquely you.
Free download: Ready to launch your North Carolina real estate career? Download our free guide, Kick Off Your Career in Real Estate.
Start with your values
Think about what being in this profession means to you and why you want to help people. Dig a little deeper and think about who specifically you want to help and how you will do it differently from other North Carolina real estate brokers. Focus on the niche you intend to serve; reflect on the demographics with which you will be working.
Identify what you have to offer
Because you are a new broker, you don't have an established reputation or awards to fall back on, but you still have something to offer. Perhaps you have business experience that will help negotiate a good deal for your client. Maybe you have tech skills that will come in handy for reaching millennials and younger clients. Even as a new broker, you have something special to offer your customers. Figure out what that is, and highlight it.
Create a visual representation of your personal real estate brand
Once you've figured out the words to use to describe yourself, the next step in building your real estate personal brand is to create a symbol or logo to represent it. Brand visualization will bring your brand to life through logos, images, and other marketing pieces.
Make sure your logo reflects the values you have determined are important to you—and that it will speak to your target audience. Get help from a graphic designer or art student; your website developer might also be able to create this for you. Brand visualization requires a lot of thought—and a healthy dose of creativity.
Exercise: Define your personal brand
Once you have spent some time thinking about how you want to represent yourself, complete this exercise to help you home in on your personal brand:
Write down three accurate perceptions/qualities of who you are that differentiate you from other real estate agents.
Do you have the conviction to ensure that you are reflecting those perceptions/qualities on a consistent basis?
How have you done so today? In the past week?
Are you truly proud of those qualities? If not, why? If so, how do they make you more successful?
Whether or not you take the time to deliberately define and build your personal real estate brand, there will be a message associated with your professional persona. Control that message by creating your own.