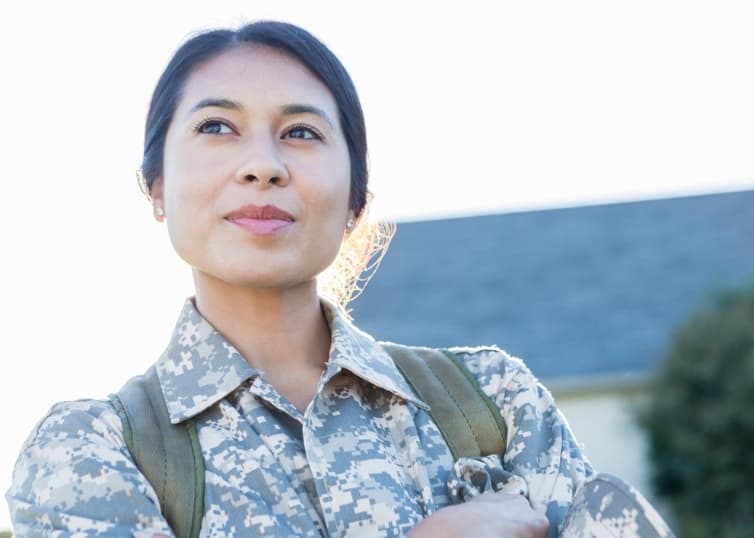 Are you a North Carolina veteran transitioning to the private sector? Many veterans find that the valuable skills they picked up during their training don't always get recognized in the job market, or simply don't help when it comes to finding suitable careers for veterans. Fortunately, many of those skills and traits give you an advantage if you want to become a North Carolina real estate broker. Here are five reasons why veterans make great real estate brokers.
1. Veterans can assess and initiate
In the military, you were taught to solve problems by first assessing a situation and then initiating a response. Since the real estate industry is constantly shifting and evolving, the ability to see a problem and take initiative is a valuable asset for a real estate broker. This skill helps you get new listings and allows you to assist a client in finding the perfect home for their needs.
2. Veterans have strong presentation skills
Delivering information that is accurate and concise is crucial when you're in combat. Whether giving a listing presentation or explaining the terms of a contract, you've learned excellent presentation skills that are useful to a real estate broker and can help to put clients at ease.

3. Veterans have a can-do attitude
As a service member, you know it's all about having an attitude that prioritizes getting the job done. When a veteran decides to get a real estate license, they bring that same positive attitude with them. Clients sometimes wonder whether a broker is really looking out for them, or simply serving their own self-interests. The can-do attitude of a veteran means there's never any doubt.
4. Veterans search for knowledge
When a recruit trains for the military, they know they have embarked on a journey to learn new skills. That same quest for learning can make you the best in your field, and drive you to constantly look for new and better ways to serve your real estate clients.
5. Veterans have cross-functional skills
The Department of Veterans Affairs states that because of their military training, veterans possess a variety of cross-functional skills that can assist them once they are out of the military. These skill sets can include everything from interacting with various people to coordinating and troubleshooting problems. These same skills can translate directly to a successful real estate career.
Are you ready to start a career in North Carolina real estate? Superior School of Real Estate can help you every step of the way.