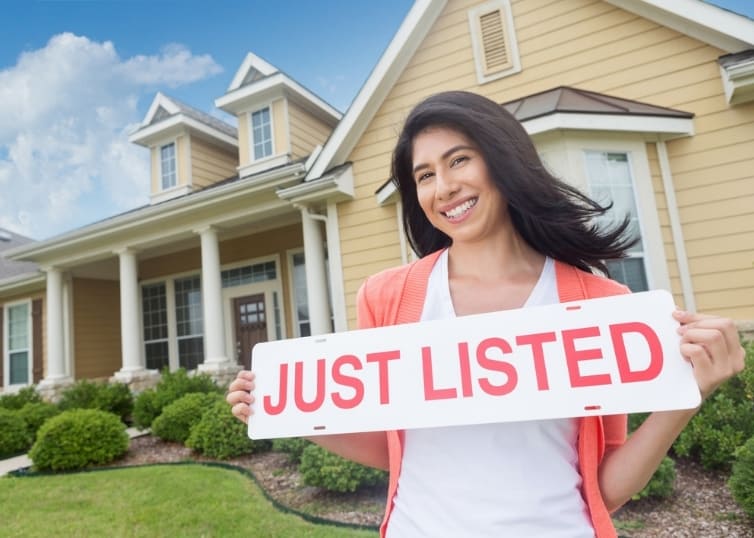 Getting started in real estate is no easy task, and many new North Carolina real estate brokers simply aren't prepared for the hard work that goes into creating a successful career. Building a solid real estate business takes hard work and commitment, particularly when it comes to getting your very first North Carolina real estate listing. Other than just "getting your name out there," what steps can a newly minted broker take to create a strong foundation for success and land that first listing?
FREE Guide: Interested in a real estate career? Download our free Career Starter Kit.
Build your knowledge base
Make sure you sound like an expert by staying on top of what is happening locally. Read about the area's real estate market and be active on social media to find out what's happening in the community. Stay on top of where new housing developments are being built and what new companies might be coming to town. Pay attention to home-buying statistics and other real estate news you can share with prospects.
Don't let being new to the industry deter you. People appreciate enthusiasm, and many are inclined to give newbies a chance. If you don't have the answer to a question, say so and indicate that you know where to get it—and make sure you follow through with that.
Be observant. Listen carefully when people talk, and perhaps you'll hear something that indicates they are getting ready to sell. Note if they are going through any kind of family change that might necessitate a change in housing, such as a new baby or a divorce. Pay attention as you are driving around your neighborhood and observe which houses are looking improved. Is the homeowner who is putting up a new roof or sprucing up the home's curb appeal thinking of selling?
Get help if you need it. Reach out for support or find yourself a mentor. Take advantage of every training opportunity your broker-in-charge provides. Partner with a top producer on a listing so you can experience the process first-hand. Offer to hold an open house on another salesperson's listing to put you in front of potential buyers who may need a broker to list their current home.
Continue your education by obtaining your CRS and/or GRI designations. Sellers may not know what they mean, but they like to see the letters after your name. Having these credentials can also help you get listing referrals from brokers who are outside your area.
Build a database of potential clients
Creating a database of prospects is a no-brainer when it comes to building a business, particularly in real estate. Start with the people you know and continue to add the people you meet, putting as much information as possible into your contact management system. Try to categorize your real estate prospects as first-time homebuyers or empty-nesters, investors or move-up buyers, and so on. This will help you act quickly if you come across an opportunity—or if they need to sell.
Start with family members, then add friends and colleagues. Include people you know from church, the gym, school, and work. Include people you might not see all that often, such as neighbors and other acquaintances. Include people you give your business to, such as your dry cleaner, your hair stylist, and your auto mechanic. Join networking groups where you can connect with potential clients, and add those people as well.
Current homeowners want to know if their home's value is increasing. Even if they have no immediate plans to sell, they want to know if their house is worth more than what they paid for it. They also love to know about how changes in the local North Carolina real estate market might be affecting the value of their home. Perhaps what you share with them will entice them to make a move.
Continuing education: Achieve your real estate career goals with our live and online continuing education classes. Browse courses.
Specialize in a certain area or type of North Carolina real estate listing
Avoid spreading yourself too thin by focusing on a specialty, either in terms of location or type of real estate listing. Building a niche business will help you keep your time, advertising costs, and other factors in check. Many North Carolina real estate brokers chose a neighborhood to farm. If you do that, you might start a website or create a Facebook page for your chosen neighborhood and encourage people to post garage sale items, babysitting needs, service recommendations, and community events. When the weather is nice, walk the neighborhood and get to know its residents. Hand out flyers or recipes or holiday treats.
Other brokers choose a certain type of North Carolina real estate listing to specialize in, such as older homes in a historic district, or condos and townhomes, or new homes in a particular community. Establish yourself as an "expert" in one of these real estate niches and become the go-to broker for a specific type of property.
Whatever you do, do it consistently. And don't lose hope. Landing your first real estate listing is one of the biggest challenges you will face as a new broker. But if you follow these suggestions and work hard at creating relationships with potential clients, you can build a solid real estate career.