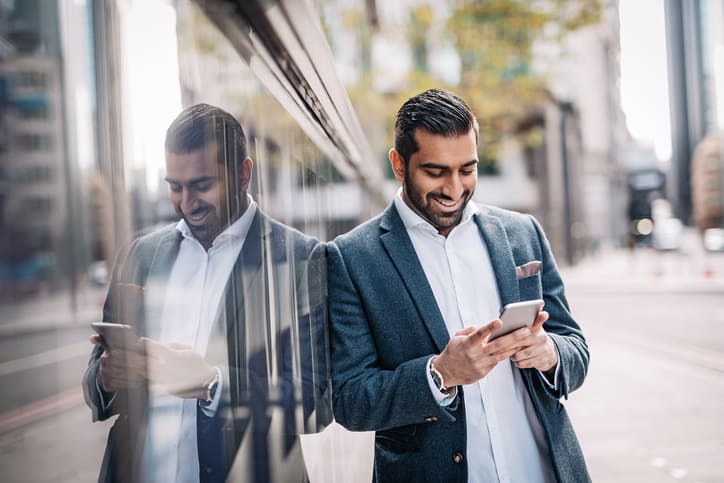 These days, our mobile devices are our "first screens." That is, we're much more likely to reach for our phones than we are to go to our computers. Fortunately, the real estate industry is keeping up with our always-on culture. As a North Carolina real estate broker, you have your pick of business-boosting real estate apps. Gain a competitive advantage by utilizing cutting-edge, tech-based approaches to communication and customer relationship management (CRM).
Given the number of moving parts involved in real estate transactions, it's no wonder that it can be burdensome to establish and maintain clear communication. Thankfully, technology is particularly useful for solving this problem.
Here are five real estate CRM and communication apps to help your business run more efficiently.
1. Slack
Communicating with a team has never been easier. Slack brings all your communication to one place and integrates with other communication channels you may be using: DropBox, Google Drive, Twitter, and more. In addition to text messaging, you can share photos and documents, comment on one another's messages, and collaborate more efficiently. Plans range from free to $12.50 per month.
2. DocuSign Agreement Cloud
Paperless transactions are a growing real estate trend, and DocuSign allows you to close deals and finalize paperwork without babysitting your office printer. Plans designed specifically for real estate pros are available, with individual plans starting at just $10 per month.
Free Checklist: Learn how to earn more with the same amount of listings with this free download.
3. Open Home Pro
For brokers who've grown weary of traditional open house sign-in sheets, Open Home Pro will take you digital. It efficiently captures data and integrates it with a variety of email marketing and CRM tools. Features include automated follow-up emails and lead management tools. You can download the free version of the open house app or purchase a premium subscription for $20–25 per month.
4. Insightly
In addition to offering a dynamic real estate CRM, Insightly includes project management tools, and as the name suggests, detailed insights on customers and contacts. According to their website, "Insightly gives you everything you need to build a complete view of your customers across the entire buying experience, and deliver exactly what they want—from the first 'hello' to delivery and beyond." Plans range from $29–99 per month.
5. IxactContact
IxactContact combines real estate CRM with an email and social media marketing platform and website solution to allow for seamless communication with clients and efficient marketing to prospects. You can start with a free trial, and monthly or annual plans are offered at $33–39 per month.
With these helpful real estate apps, you can enhance your communication and customer relationship management to grow your business and boost your success as a North Carolina real estate professional.