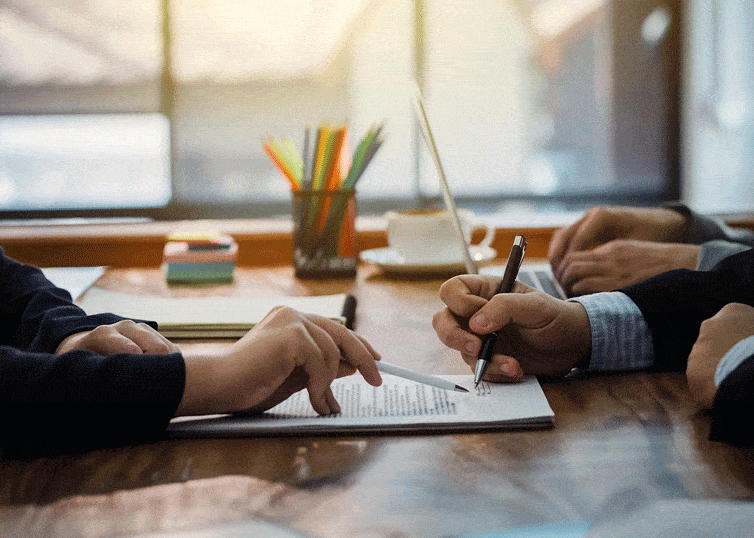 You've heard the phrase, "My word is my bond." You may have said it yourself. You may believe, as we do, that keeping one's word is important. The problem is that, in the day-to-day practice of real estate, our words are simply not the bond we may think they are when it comes to certain agreements.
When you earned your real estate license, you learned about the Statute of Frauds, which is in effect in most states—including North Carolina—and requires the agreement or document to be in writing in order to be enforceable in a court of law.
History of the Statute of Frauds
The law surrounding the Statute of Frauds has a long and distinguished history. In 1677, King Charles II was the King of England. England was already a world power with lots of employment, shipping and other types of contracts. However, due to the inability of most people to read or write, those agreements were all oral. There were lots of misunderstandings, fraud, and difficulty in proving the existence of these agreements. Because the King settled all disputes, nearly all of the King's time was taken up in sorting these disputes.
King Charles came up with an innovative solution with the help of his legal advisor, Sir Leoline Jenkins. The King declared that there were "Certain agreements amongst his people that were so important that they would not be enforced without the support of a written document." A list was made of certain types of agreements that had to be in writing in order to be enforceable. Today that concept and list survive in the modern-day Statute of Frauds.
Achieve your real estate goals with our live and online continuing education classes.
Agreements that must be in writing
The agreements which need to be in writing under the Statute of Frauds in order to be enforceable can be remembered by the acronym DREAM OILS.
Deeds
Restrictive Covenants
Easements
Assignments
Mortgages
Options
Installment Land Contracts
Leases Longer than 3 Years
Sales Contracts
The Statute of Frauds does not require any particular form of writing. To be legally sufficient to satisfy the requirements, the writing could be a formal contract, short memorandum, or receipt. The contract need not be one document. Several documents can be put together to create the contract. The best form is to have the entire contract in one document and signed by all parties.
How to protect yourself and your clients
We often hear stories of North Carolina real estate brokers who have forgotten this very basic rule of contracts regarding repair requests, extensions and additional discussions between the parties. The painful part of the conversation always occurs when we ask the brokers if they got the agreement in writing. The most common response we hear is, "No, but they promised." These brokers are in for a rude awakening when they thought they had an agreement but failed to comply with the North Carolina Statute of Frauds.
Protect yourself and your clients with the following very simple tips:
If there is an agreement for the extension of a date in the contract, get it in writing.
If there are agreed upon requests for repairs, get them in writing.
If the parties agree to something beyond the terms of the original agreement, get it in writing.
Make certain that all such agreements are dated and signed by the parties.
Be safe or be sorry! Getting real estate agreements in writing will protect not only the parties involved, but also you, the real estate broker.
About the Author: Bill Gallagher, DREI, is the founder of Superior School of Real Estate in North Carolina. Past president of the North Carolina Real Estate Educators Association and Instructor of the Year in North Carolina, Bill teachers over 17,000 students per year. Learn more about Bill in this Instructor Spotlight.