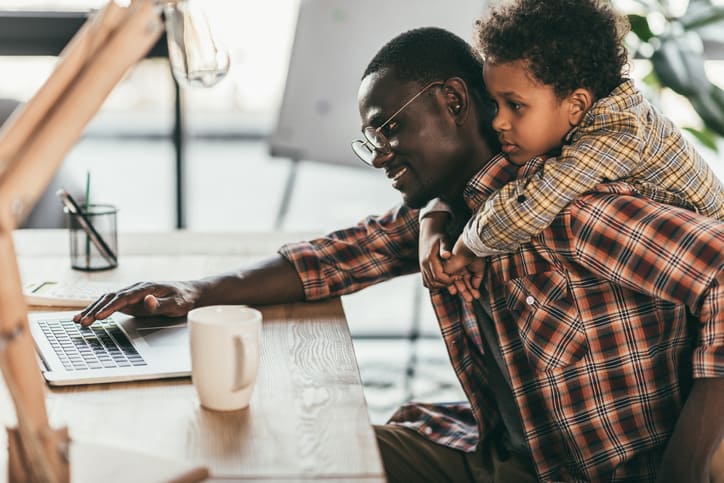 If you're looking for flexible career options, you're not alone. In fact, that's why many real estate professionals get into the industry in the first place. In our 2020 survey, 83% of North Carolina real estate professionals surveyed said the flexible schedule real estate offers was "very important" to them.
Having a flexible job schedule in this industry doesn't mean just being a real estate broker. There are many flexible career paths in real estate that you can take to achieve that elusive work-life balance — maybe some you haven't even considered!
Want to know what some of your options are? We've put together a list using information from our past students.
Use real estate for part-time income
Maybe you don't want a new, high-powered, full-time career. Perhaps you're just looking for a way to make extra income. We see many post-secondary students and educators get their North Carolina real estate license to take advantage of natural breaks in their schedule. For some, it's a great source of summer income or a way to make money that fits easily around classes they have to either take or teach.
Many of our students who are educators themselves outside of real estate use North Carolina real estate as a flexible, part-time career. Retirees also see real estate as a way to achieve work-life balance, with a majority of our retiree students indicating their intentions of using real estate to earn money part-time.
Want to get an idea of what you could earn as a real estate broker? Download our free North Carolina Real Estate Income Guide.
Find flexible career options with non-traditional hours
As we said before, there are many flexible careers within real estate that don't necessarily involve being a real estate broker. One you might consider is property management.
Being a property manager is a challenging job that is usually in high demand — and it comes with flexibility perks. Owners of buildings rely on property managers to look after their assets, which includes dealing with tenants, sometimes leasing units, overseeing maintenance and, in general, making sure the ship runs smoothly and the building, be it commercial or residential, makes money every year.
Often, a North Carolina property manager can set their own hours. The job does require being available during some non-traditional working hours (such as evenings or weekends), but usually these hours are not set in stone as property managers deal with problems as they arise. A flexible job doesn't necessarily mean an easy job. Property managers put in hard work and many hours. However, they usually get to control how they go about doing their work which means, to an extent, their schedules.
Find roles that allow remote work
If you hate going to the office and need a job you can do mostly from home, you might consider a job as a leasing consultant. Leasing consultants arrange for people to rent certain spaces — think of the person who rented you your last apartment, or the person you contact when you're looking for new office space in a particular building.
The job requires you show units to clients — scheduling showings or open houses at a time that is convenient for them. While you may have to work evenings and weekends in this role, it does come with a degree of flexibility. And many of the tasks, such as background checks or posting ads for new vacancies, can be done online from the comfort of your home.
Start a side hustle related to real estate
Are you an entrepreneurial type? Don't want to be committed to an employer? Want to be your own boss in a big way? There might be a side business you can start that helps other real estate professionals do their jobs better. We love the story of Debra Gould, a home staging expert who trains women on how to make a business out of their home staging knowledge. If you have real estate knowledge and are looking for a flexible way to put that to use, a side hustle like a home staging business could be a good fit.
Find the fit that's best for you
As remote work becomes more and more mainstream, many employers are updating their policies to allow for it. Now matter what North Carolina real estate career path you choose, finding an employer who will let you work from home several days a week could be the key to achieving your ideal work-life balance.
There are so many different aspects of the real estate business that provide flexible ways to earn either full- or part-time income. When it comes to North Carolina real estate, the problem isn't finding flexible options, it's choosing the flexible option that suits you best!