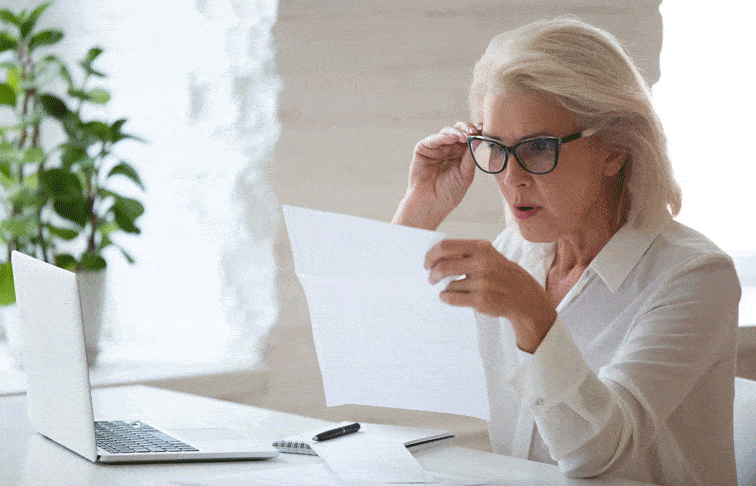 When was the last time you reviewed your affiliation agreement with your real estate brokerage? When was the last time office policies and procedures were reviewed or updated?
Every day, practicing North Carolina real estate brokers encounter issues in the business of real estate that should have been addressed in agreements and policies, but unfortunately many have not. Do your affiliation contracts or office policies address all of these hot topics and issues? Here's a checklist.
Vehicle insurance coverage
Many real estate brokers do not realize that their private vehicle insurance coverage may not be adequate when the vehicle is utilized for work purposes. Many policies exclude vehicles that are being used for work-related purposes. If you often have clients in your vehicle when practicing real estate and showing properties, it is critical to be attentive and protect your liability. Have a discussion with your insurance agent about whether you need a rider on your policy or an umbrella policy to cover these situations. Many brokerage affiliation agreements now require brokers to provide proof of this coverage. Those that don't probably should.
Check out our live and online continuing education classes to help you achieve your real estate career goals.
Requirements for dealing with properties you own
Today, brokers may be more likely to face civil liability or regulatory disciplinary actions regarding their own properties vs. representing a client. Most regulatory agencies require brokers to meet certain disclosure requirements in regard to the properties they own. What are your brokerage's requirements when dealing with your own properties? Are you allowed to sell your own home outside of the brokerage? If so, you probably cannot place the property in MLS without a written listing agreement with them. What fees will you pay? How does the brokerage plan on keeping any rentals you may own and manage separately from them? Are the transactions in which you have an ownership interest excluded from the E&O coverage or not? All of these situations are forcing North Carolina brokerages to adopt rules and policies regarding a broker's own properties.
Team guidelines and policies
Throughout the United States, we are seeing an absolute explosion in the creation of real estate teams. Many brokerages and agreements do not address the team issue at all, and it has become a source of much regulatory enforcement. For example, can the team operate independently of the brokerage? Can the team be an entity? Must the team be in the same location? What name may be used for the team? How is the team supervised? How can the team practice agency and advertise? All of these items should be addressed in affiliation agreements and office policies. Note that some may be dictated by North Carolina licensure and broker supervision rules.
Termination policies
Brokers often want to know whether or not they are entitled to commissions on transactions that were in progress at the time when they left the firm, were terminated, or allowed their license to expire. Whether or not the broker will be paid is often a matter of his or her contract with the brokerage. It is astounding how many agreements and office policies do not address this issue.
Interested in becoming a North Carolina real estate broker? Download our free Career Starter Kit.
Referral guidelines
We live in a world of consumer mobility. A lot of North Carolina real estate brokers make referrals to other areas and states. How are referral commissions handled under your affiliation agreement and office policies? Can you make the referral to any other company or are there restrictions? Are the fee split and compensation the same for referrals? A lot of affiliation contracts do not clarify these issues, which leads to confusion and disagreements later. How referrals (and the compensation for them) are handled should be addressed by specific office policies.
Unlicensed assistants
More and more brokers are using unlicensed assistants. The use of such assistants can become incredibly complex regarding employment laws and licensing laws. In what tasks can the assistants engage? Can they be supervised and hired by individual brokers or must the broker-in-charge hire and supervise them? Are the classification and hiring of assistants legal and proper under IRS and employment laws? Brokerage affiliation contracts and office policies should set guidelines to make certain that the use of such individuals is legal and compliant with rules and regulations.
As the profession continues to become more complex and challenging, North Carolina brokers and brokers-in-charge will find that the detail required in affiliation contracts and office policies will also become more complex and challenging. If any of the issues mentioned above are not fully outlined and discussed in such documents, it may be time to ask more questions and update your agreements.
About the Author: Len Elder leads instructor development workshops across the country and has earned one of the top certifications in the industry, Distinguished Real Estate Instructor (DREI) with the Real Estate Educators Association. He is currently the Senior Instructor at Superior School of Real Estate and is nationally recognized for conducting instructor development workshops for 20 different states. Learn more about Len in this Instructor Spotlight.