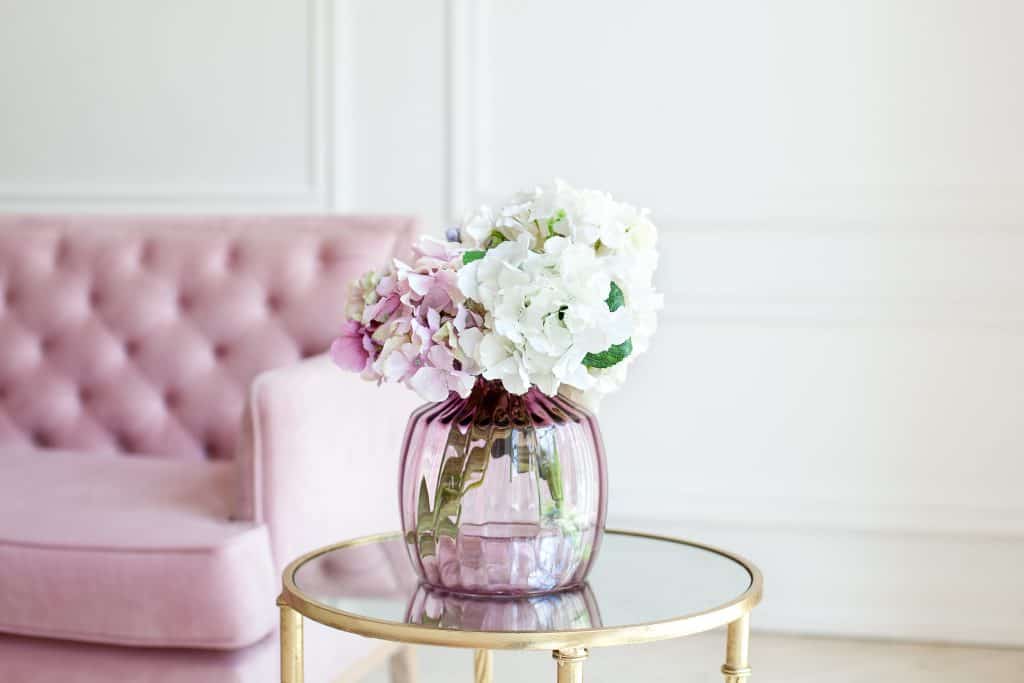 Just like the Tar Heel State's diverse landscapes and rich history, infusing Barbie's signature charm into interior spaces can take many different forms and suit the tastes of all types of homeowners across the state. And, with some of the best cities to retire in the U.S., North Carolina is a highly desirable market. So, whether you're a real estate agent seeking to enhance property appeal, or a prospective buyer looking for a home with a touch of magic, incorporating Barbie-inspired elements can elevate your property to new heights. Read on to explore how to bring the essence of Barbie-inspired interior design trends in North Carolina into homes in a way that merges Southern charm with playful elegance.  
Southern Color Palettes
Drawing inspiration from Barbie's sophisticated yet vibrant aesthetic, consider incorporating a Southern-inspired color palette. Think soft pastels reminiscent of blooming magnolias. Envision rich greens mirroring the lush landscapes, or warm and earthy tones reflecting the rustic charm of North Carolina. Infuse these colors into walls, furnishings, or decor. This will create a space that exudes grace and style while embracing the welcoming spirit of the South. 
Elegant Farmhouse Style
The farmhouse style, a beloved trend in North Carolina, can harmonize seamlessly with Barbie's timeless allure. Merge vintage farmhouse elements with playful accents like floral wallpapers, whimsical artwork, and dainty furniture pieces. This combination creates a unique and inviting ambiance. This can be perfect for families and individuals seeking a touch of enchantment in their Southern abodes.  
Embrace Textures
Barbie's diverse wardrobe can inspire homeowners to experiment with textures in interior design. Mix and match materials like plush velvet, soft faux fur, and sleek metallics to create a sense of depth and opulence. In North Carolina's cooler seasons, these textures add an element of warmth and coziness to homes, inviting residents and visitors alike to relax and unwind.  
Classic Meets Modern
Just like Barbie's ability to transcend time and trends, consider merging classic and modern elements to achieve a balanced interior design. Embrace traditional Southern architecture while integrating contemporary touches like minimalist furniture, sleek lighting fixtures, and ocean lines. This fusion of styles caters to North Carolina's diverse population, appealing to both traditionalists and modernists.  
Statement Lighting Fixtures
Barbie's vibrant personality inspires bold choices, and nothing makes a statement quite like a unique light fixture. Install chandeliers with crystal accents, quirky pendant lights, or colorful lampshades to infuse a touch of Barbie's glamour into your living spaces. These fixtures not only add functionality but also serve as stunning focal points.  
Coastal Elegance
North Carolina's stunning coastline calls for a coastal-inspired design, complementing Barbie's love for the beach and water activities. Incorporate beachy elements like nautical patterns, soft blues, and beachy decor to evoke a relaxed, coastal vibe. Whether your property is located near the coast or nestled further inland, this style brings a breezy charm that resonates with North Carolinians' love for the sea.  
Botanical Bliss
Barbie's love for nature can inspire homeowners to incorporate botanical elements into their interiors. Introduce indoor plants, hanging gardens, and floral patterns to bring the outdoors inside. This trend not only adds a touch of Barbie's eco-consciousness, but also enhances air quality, creating a refreshing and vibrant atmosphere within North Carolina homes.  
Custom Play Spaces
Barbie's penchant for imaginative play can inspire unique and personalized play spaces within a home. This is especially true in a state that's so family friendly. Consider creating a Barbie-inspired playroom, complete with creative play areas, dress-up corners, and even a Barbie Dream House. This charming touch will resonate with families looking to create lasting memories in their North Carolina home. 
Barbie's Walk-In Closet
Barbie's legendary fashion sense deserves a dedicated walk-in closet, and North Carolina residents can indulge in this fantasy, too. Transform a spare room into a stylish walk-in closet. Include chic clothing racks, elegant dressing tables, and even a touch of pink glam. This feature will undoubtedly captivate potential buyers with style, and add value to your property.  
Incorporating Barbie-inspired interior design trends in North Carolina allows homeowners and real estate professionals alike to create spaces that are as sophisticated as they are relaxing. So, embrace Barbie's sophisticated charm and infuse your North Carolina interiors with a dose of whimsy and grace.  
Take Your North Carolina Real Estate Career to New Heights
Whether you're a seasoned real estate agent or a prospective industry professional interested in getting your real estate license, Superior School of Real Estate can help your career flourish. With a variety of opportunities including pre- and post-licensing education and continuing education courses, Superior's top instructors across the state will arm you with the information you need to succeed in the thriving North Carolina real estate market. Get started today!