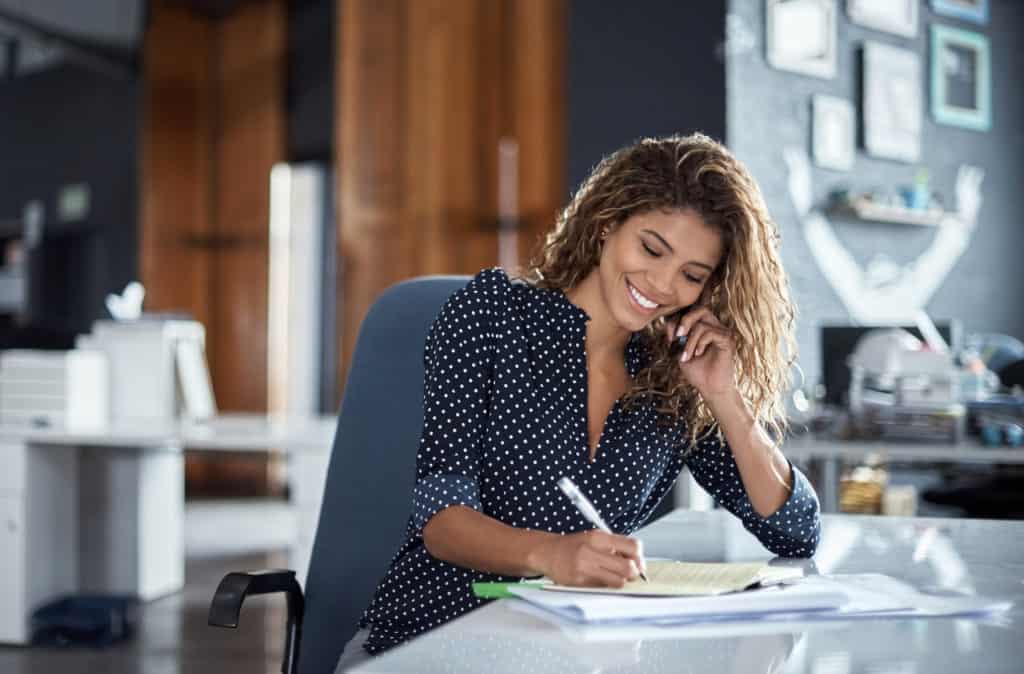 Once you've earned your real estate license, you're going to need a healthy pipeline of prospects to support your real estate career and help keep your business afloat and thriving. One way to build up that pipeline is through time-tested real estate prospecting plays. Here's a list of five real estate prospecting plays that every new broker can use.
1. Online real estate prospecting
The internet offers plenty of opportunities for real estate prospecting. However, the entire industry is mining this field. How do you stand out from the crowd? 
Building your online presence is the first step to creating a solid pipeline of prospective clients. Start with a robust real estate website that displays your strengths, showcases your properties, and provides visitors with tons of useful information. But clicks to your website aren't enough. You'll need to turn those clicks into contacts.
Propel visitors into action by offering a lead-capture form via email signup for monthly newsletters or a downloadable guide. You can also improve your online brand presence through national search portals like Trulia, Zillow and realtor.com®, all of which offer ad placement opportunities plus the ability to purchase leads in certain zip codes.
2. Social media
Social media outlets are useful tools for real estate prospecting, but brokers sometimes miss the mark when trying to make the most of them. Yes, it's great to build your list of friends on Facebook or followers on Twitter. But you also want them to engage with you. Sharing your listings on a daily basis or inundating your friends and followers with pictures of what you ate for lunch isn't going to lead to a sale.
Your social media strategy should involve building your reputation as a thought leader in your market. It should involve quality information about the real estate process, your community, and your offerings. But don't ask for the sale too quickly. Nurture and grow your social networks, and your contacts will remember you as their go-to real estate person when the time is right.
FREE CHECKLIST: Learn how to earn 5% more for every listing with this free checklist.
3. Cold calling
Do you cringe at just the thought of cold calling? Most brokers do. But cold calling can be an effective real estate prospecting tool. Many brokers use cold calling to secure new listings by targeting FSBO (for sale by owner) properties. Be sure you've done your research on the person you're calling. Make sure you can offer them something of value. And keep in mind that it's okay to get rejected. It happens, and there's a good chance that some of the people who say "no" today will keep you in mind for when they're ready to say "yes."
Keeping a positive attitude about cold calling is key. For every few calls you make, you might get one or two great leads that will make the rejections bearable.
4. Referrals
Referrals are a great real estate prospecting tool. Even as a new broker, you likely have people you can ask for a referral. Maybe someone you know from your previous career has a family member who needs a broker, for example. What's important about referrals is that you ask for them. If you just finished a positive transaction, send a thank you card and add: "If you enjoyed working with me and feel like I was an asset to you throughout the transaction, I would appreciate you letting your friends and family know."
5. Drip marketing
Drip marketing is marketing that happens over time. You gradually "drip" pieces of content and personal touches to your sphere of influence to nurture and grow the relationships. A quality drip campaign can involve a series of emails, monthly newsletters, home maintenance reminders, and other efforts. The key is persistence. If not fully executed, a drip marketing campaign won't have the chance to work its magic.
Following up on real estate prospecting plays
Remember to follow through and follow up on all of your prospecting plays. When a prospect contacts you, always follow-up quickly. If you don't answer right away, another broker will. So be sure to stay on top of your real estate prospects and business leads.